470 cal | 5 day fridge life
The tangy goodness of chopped dill pickles meets the rich flavour of feta cheese and a creamy punchy dill dressing. We added riced cauliflower and radish for an extra flavour twist and threw in a hardboiled egg to get your fill of protein. Everything is sprinkled with a layer of toasted panko crumbs for a satisfying crunch with every bite. Need we say more? Order now!
---
greenhouse lettuce

riced cauliflower

dill pickles

radish
hardboiled egg

feta cheese

toasted panko

homemade zesty dill pickle dressing
ingredient health benefits
DILL
PICKLES
Pickles are an amazing source of probiotics which are amazing for gut health! Not only that but pickles (and cucumbers) both have disease-fighting properties and are high in antioxidants like beta-carotene which your body turns into vitamin A.
RICED

CAULIFLOWER
Cauliflower is a cruciferous vegetable that is high in fibre and B-vitamins and also contains antioxidants and phytonutrients that can protect against cancer.
RADISH
Radishes are amazing for heart health and fighting heart disease. Additionally, it can also treat respiratory disorders, osteoarthritis, strengthens immunity, controls blood pressure and can prevent diabetes!
DAIRY SENSITIVE: found in feta cheese and dressing
GLUTEN SENSITIVE: found in panko

INGREDIENTS: lettuce, cauliflower, dill pickles, radish, egg, feta cheese, panko, mayo, sour cream, dill, garlic, lemon, salt, dijon mustard CONTAINS: egg (hardboiled egg and dressing), milk (feta cheese and dressing), wheat (panko), sulphites (dressing), mustard (dressing)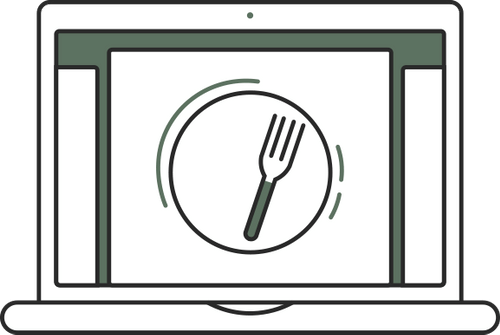 select your meals
Select your favourite fresh meals from our online menu, with no subscription required.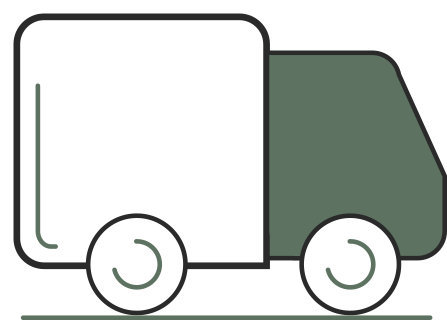 delivered to your door
Delivered on the day of your choice. Get free delivery on orders over $65.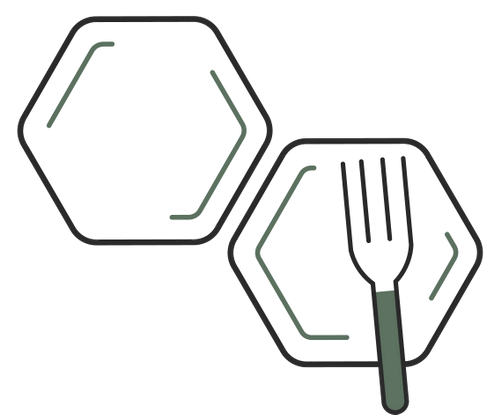 eat + repeat
Enjoy a healthy week with no cooking required and meals stay fresh for up to 7 days.
frequently asked questions
How does it work?
Choose any 4 or more meals to be delivered to your home. When checking out, you can schedule your delivery for the day you would like to receive it. There is no subscription required!
What if I'm not home for delivery?
Not a problem! We deliver in an insulated cooler with ice packs. We also text you when you order arrives!
What is the minimum order?
We require a minimum order of 4 meals (or $40). We offer breakfast options, healthy snacks, dinners, and other add on's that can be added with your meals!
What cities do you deliver to?
We are currently in Calgary, Edmonton, Winnipeg, Vancouver, Kelowna, Regina and Saskatoon! This includes smaller cities surrounding Vancouver, Calgary and Edmonton. We are slowly expanding our service so please request your location!