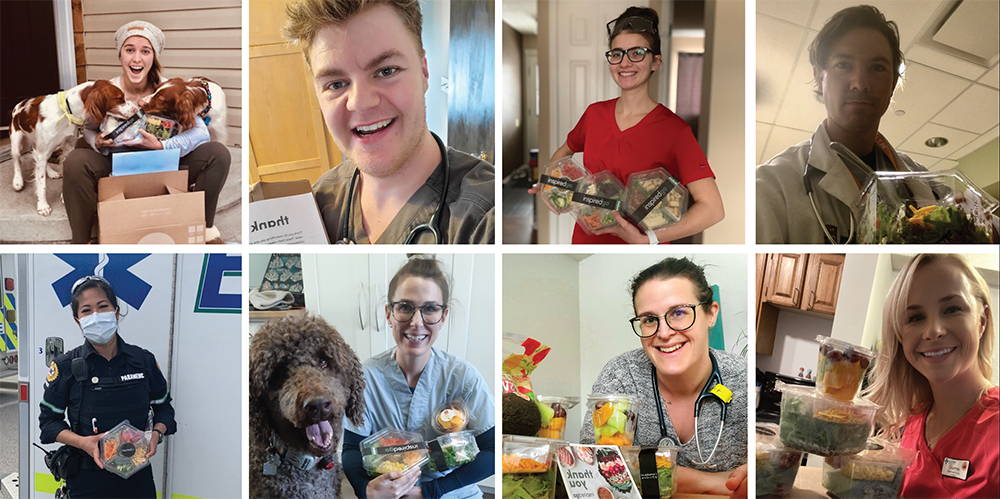 We were overwhelmed and heart warmed by the outpouring of support that we saw by our community in 2020 with our #feedthefrontlines and #supportourschools meal donation campaigns.

Our next initiative has just wrapped up with another 5,900+ meals donated!

S U P P O R T # H E A L T H H E R O E S


The campaign ended in June 2020. Meals were delivered to the homes of healthcare professionals that provided a week of fresh healthy meals. Community members were stepping up and buying hundreds of meals to be directly donated. It was truly heartwarming to see our community get behind these incredible people. Over 1700 healthcare workers received free meals to their home or at a hospital.
In the fall we turned our focus to showing appreciation for our local teachers as they re-enter the classroom. We were once again heart warmed by all the support from the community. Thanks to you, over 1000 teachers received free meals to their home or at a school.