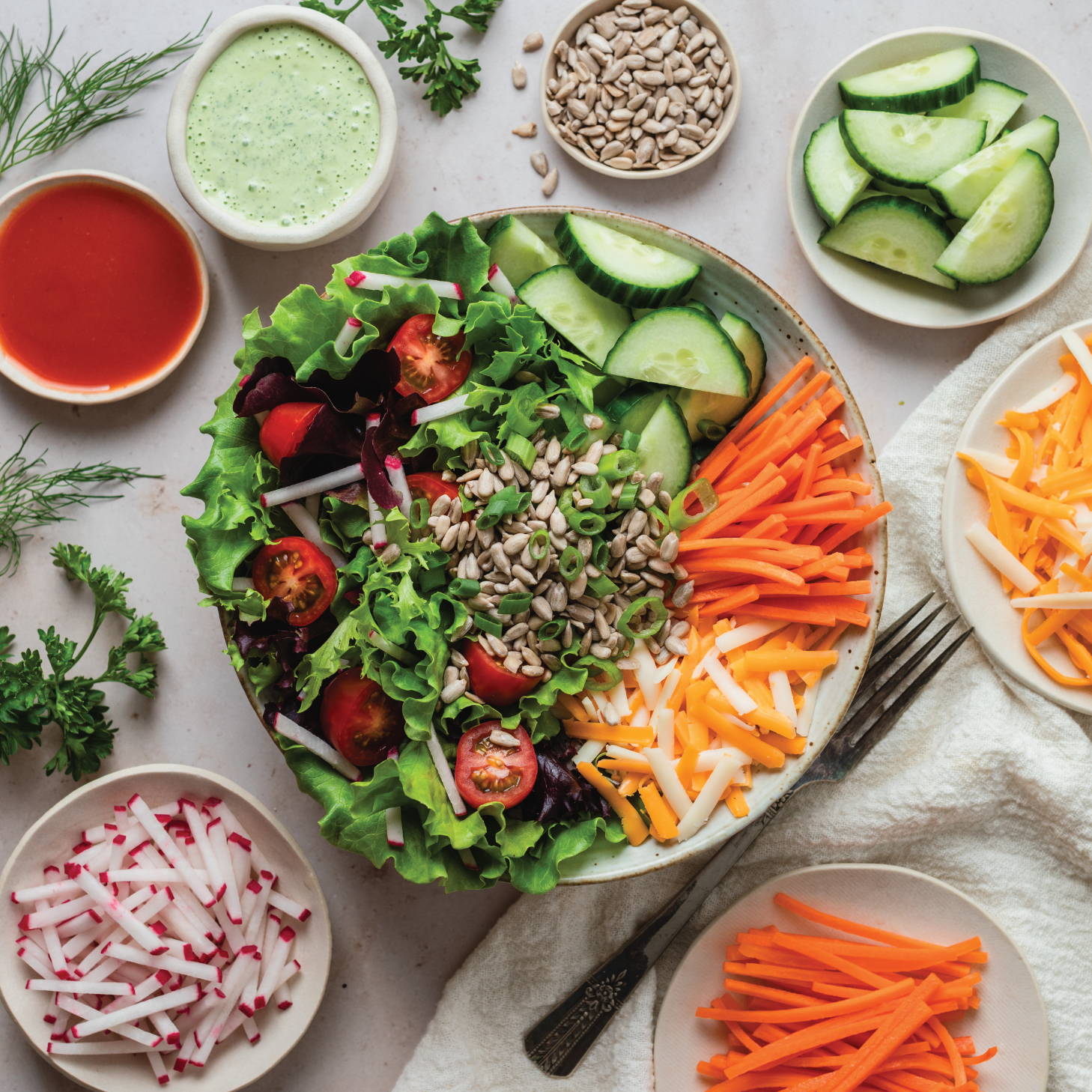 The Buffalo Ranch Salad
from Inspired Go
This salad is coming in hot! We have the perfect meal for you if you want a salad recipe with a little kick. The best part about the Buffalo Ranch Salad is that the hot sauce comes separated from the ranch dressing so you can decide your spice level. With a perfect balance of creaminess and kick, this meal will keep your summer hot until the bitter end. You don't want to miss this launch! Place an Inspired Go order today and make healthy eating easier, one meal at a time.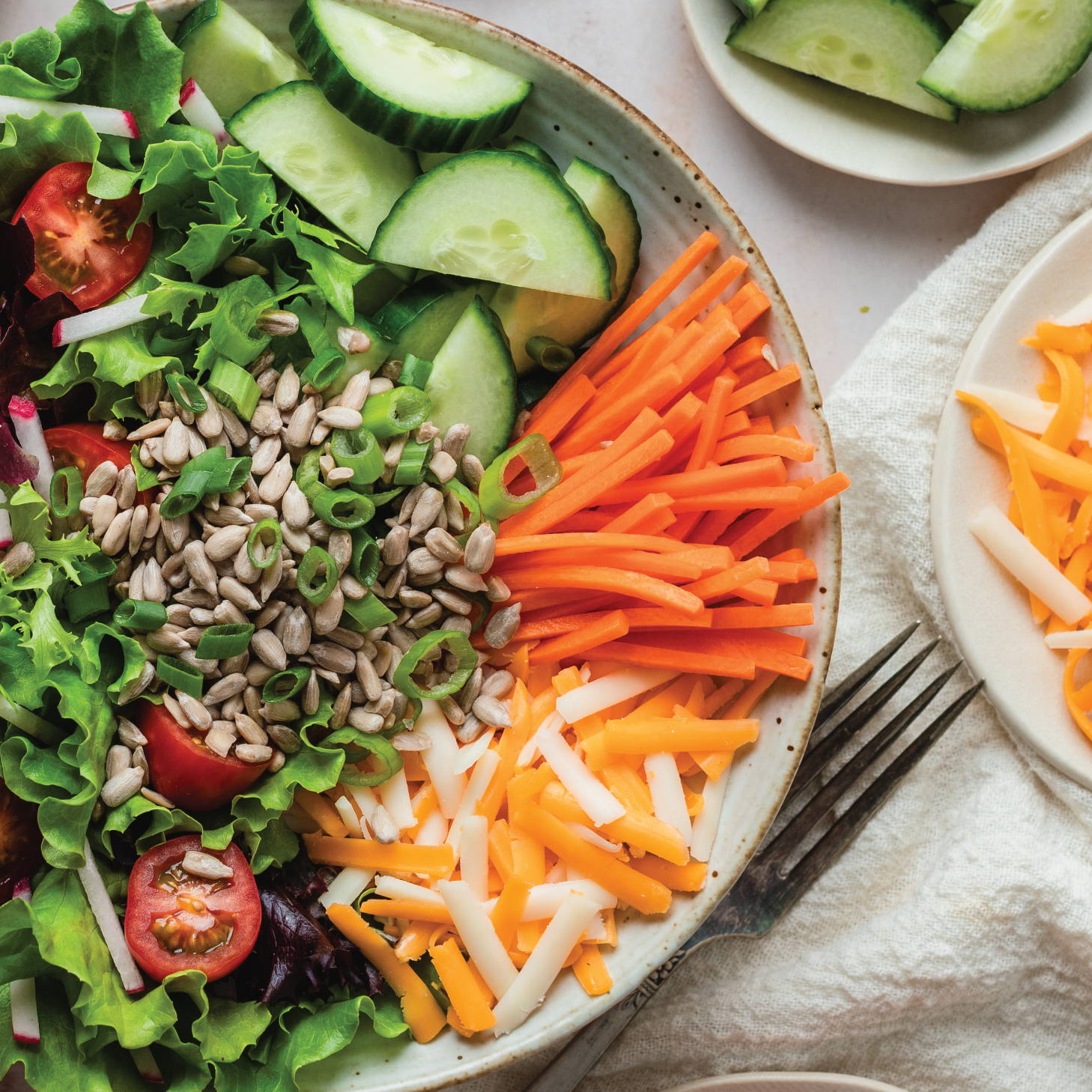 Ingredients Separated for Freshness
We feature some of your favourite crisp vegetables in this Buffalo Ranch Salad recipe. Enjoy cucumber, carrot, radish, green onion, and grape tomatoes all in one bowl! These crunchy textures make the meal extra satisfying when combined with the creaminess from the Monterey Jack and cheddar cheese blend. You also get added nutrition and crunch from the sunflower seeds that scatter throughout every bite of the meal. The result of all of these tasty ingredients in combination means that you have a top-notch go-to salad for any day of the week!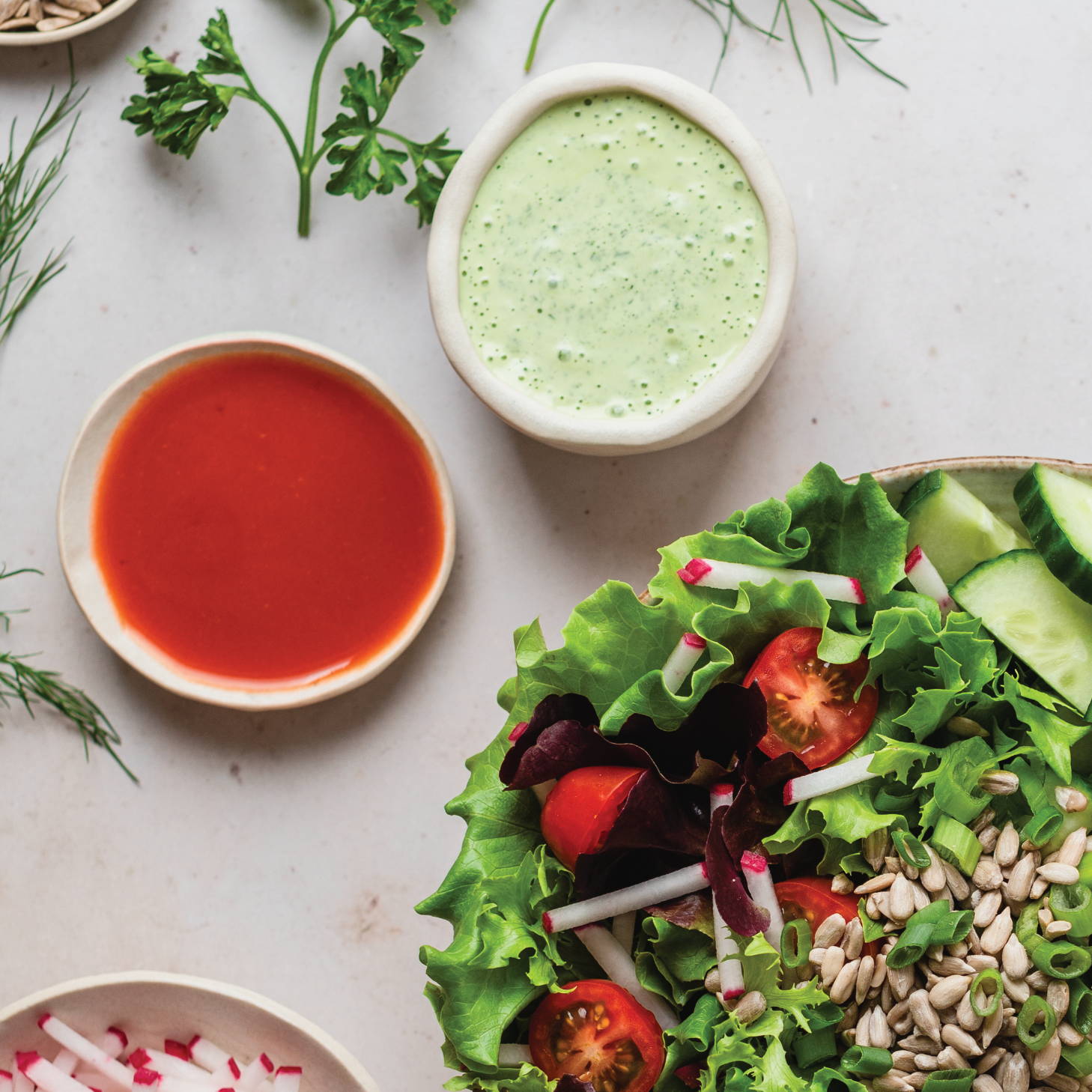 The Freshest Ranch Around
We have paired your favourite crisp veggies with our homemade knockout dressing. The herb ranch dressing that is the pivot point of this recipe is made with fresh parsley, dill, garlic, and lemon juice. All we will say is that it's the freshest-tasting ranch around! It embodies so many fresh flavours and has an unbelievable texture that can't be replicated in regular store-bought salad dressings. One of our favourite parts about this meal and the dressing is that we separate the hot sauce in a little container within your meal. That means you can put as little or as much as you want and manage the level of spiciness on your own!


Absorb All The Nutrients!
With the variety of fresh vegetables comes a variety of vitamins and minerals essential to your health. Eating a salad multiple times a week helps improve your quality of life and ensures that your body gets the variety of fuel sources it needs. What's cool about this recipe is that it's essential that you don't skip the ranch! Did you know that the healthy fats found in the homemade ranch and the cheese help you absorb the abundance of vitamin A in carrots? Without the input of healthy fats, your body cannot process the vitamin A to its full capacity!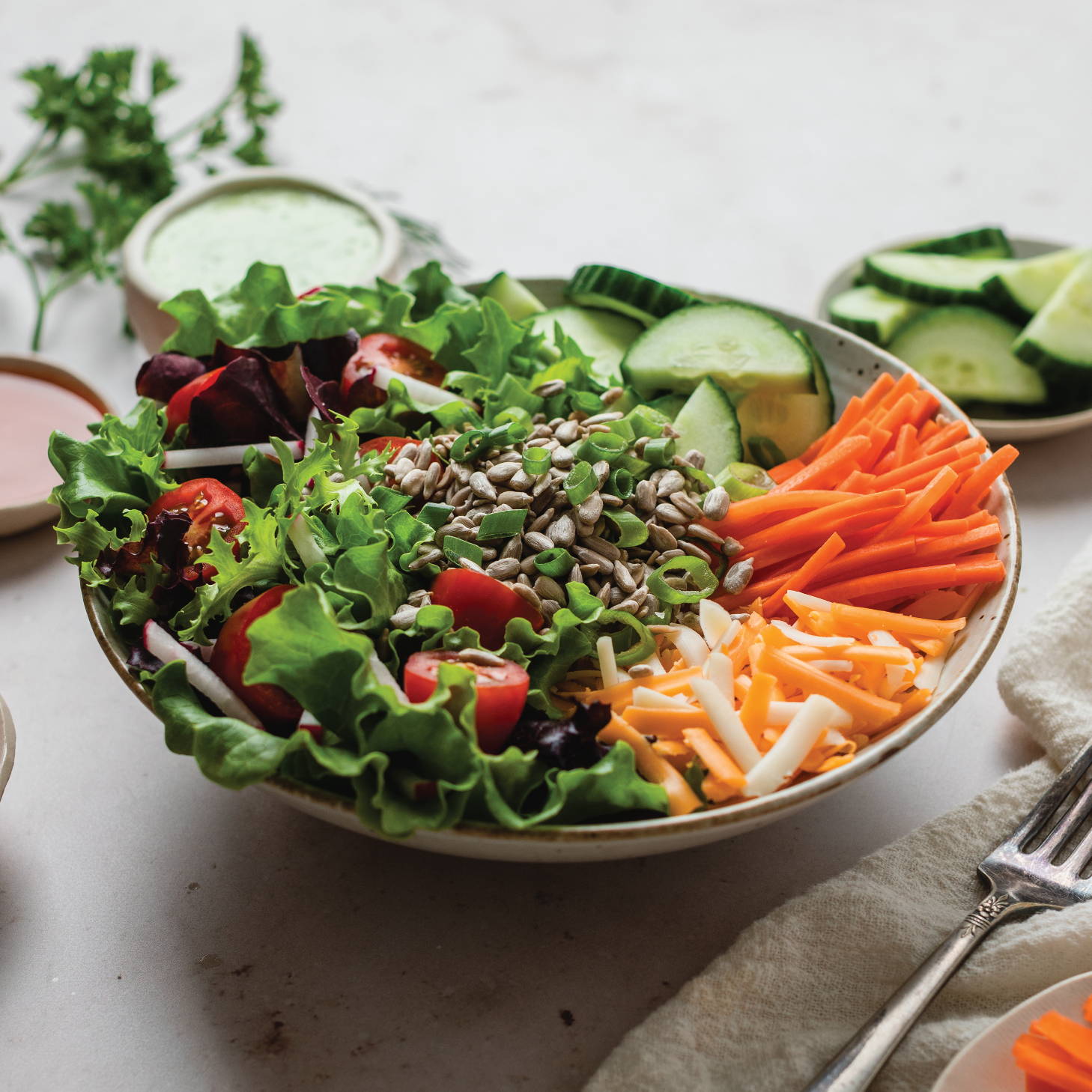 Healthy Eating Has Never Been Easier
That right! This is one of those salads that is so easy to consume. You will be eating healthy effortlessly when the recipe is this delicious. We especially like the Buffalo Ranch Salad because of its tasty array of ingredients: grape tomatoes, radish, cucumber, Monterey jack and cheddar cheese, carrot, green onion, and sunflower seeds. All of these tasty inputs are drizzled in a homemade ranch dressing that features an array of fresh herbs and tastes. The best part is that you get to decide how much hot sauce to add in order to control the spice level.

As we head back into the reality of routine, it's time to place your Inspired Go order. We make it so easy to eat healthy on a consistent base. With new recipes launching every week as we head into the fall season, you won't want to miss your chance to try them all. Order the Buffalo Ranch Salad today and be very excited!