The Winter Citrus Salad
from inspired Go
This week's Inspired Go treat is the return of the Winter Citrus Salad that is bursting with the season's boldest citruses and a tangy orange miso dressing. As you continue to pursue your healthy eating goals, we encourage you to add this citrus-based salad to your repertoire. It is bright, filled with nutrients, and bursting with juicy grapefruit and oranges that make us enjoy winter yet yearn for warmer days. Enjoy this little bit of edible sunshine with this bright and colourful salad!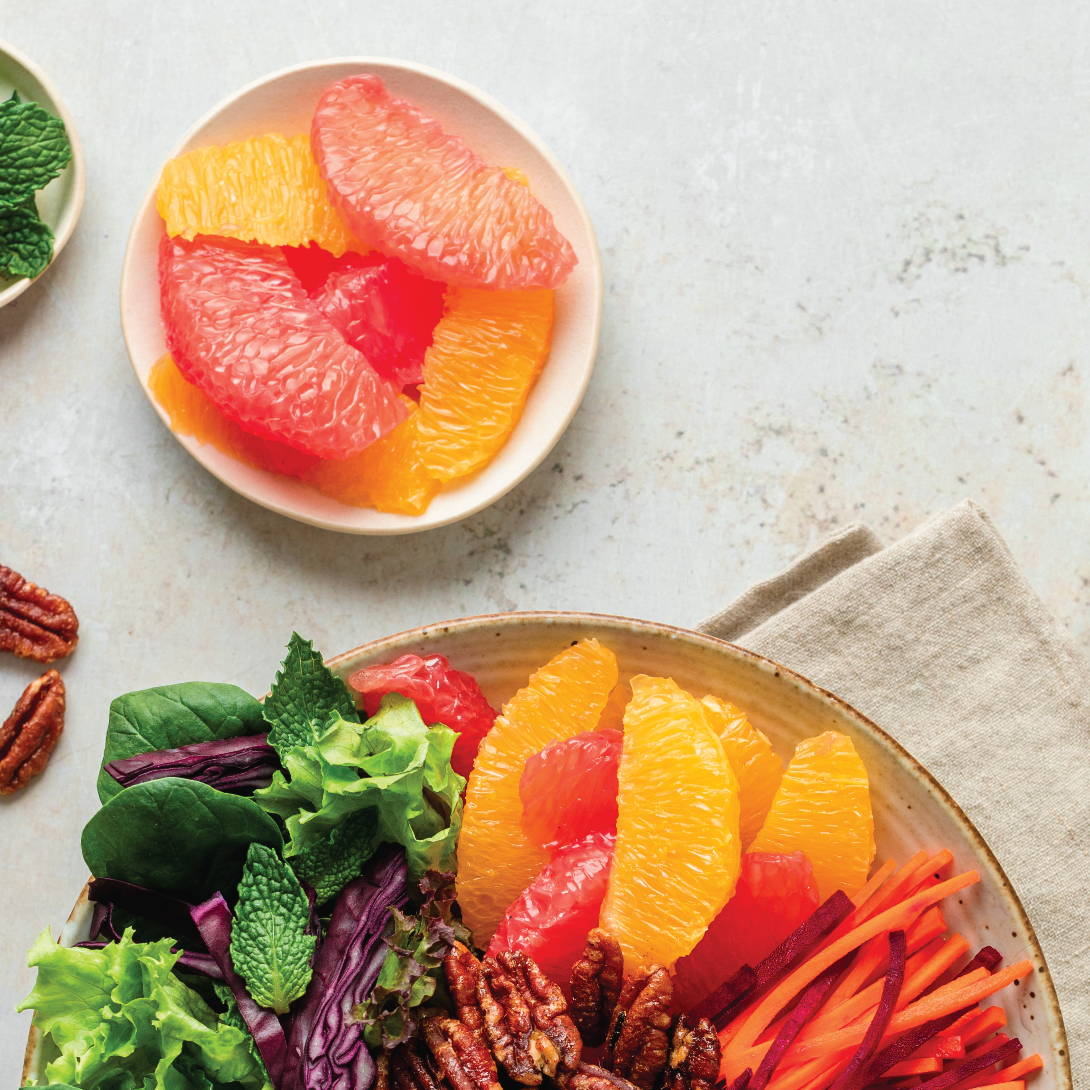 If you haven't picked up on this, we are all about our produce. Our recipes fluctuate throughout the year to highlight the delicious ingredients that are at the peak of their season. Good tomatoes may be scarce this time of year, but juicy grapefruit and sweet navel oranges are sweet, acidic, juicy, and vibrant. It is easy to fall into the winter blues, but fresh citrus is a true gift from the earth to bring us out of that funk. Bright and full of life, citrus can bring life to even the dreariest days. We encourage you to enjoy eating with the season and embrace this recipe wholeheartedly!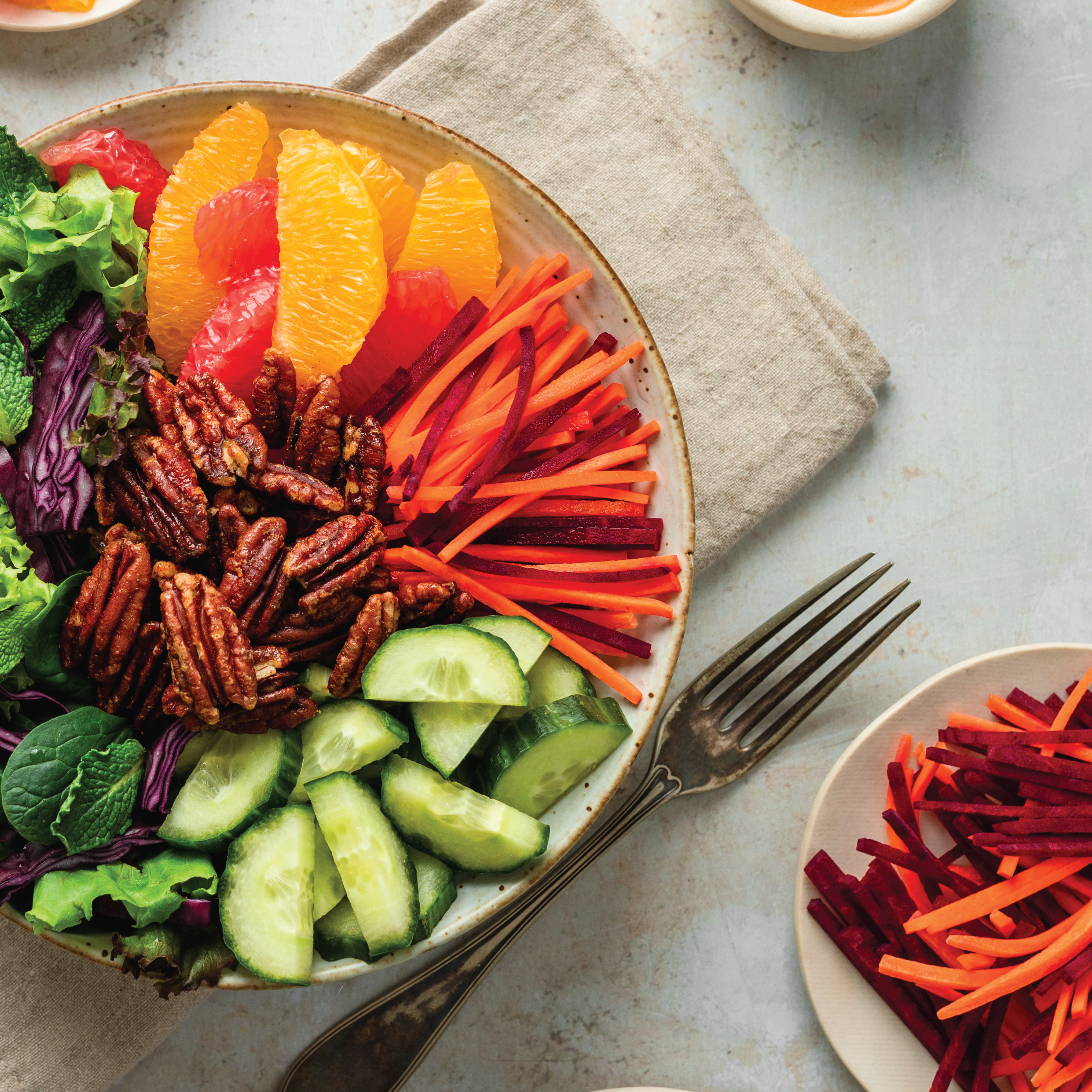 Fresh oranges and grapefruit are the highlights of this meal, but there is so much more to it. The meal is on a base of greenhouse lettuce, spinach, and red cabbage, adding a mixture of tastes and textures to the core foundation of the meal. Cut carrots and beets are dispersed throughout the meal giving you a tasty crunch boost and some intense colour variation. Cucumbers bring a crisp and refreshing flavour to the salad, especially when paired with fresh mint leaves. This light salad will bring some pep into your step and is topped off with spicy roasted pecans, providing you with the healthy fats you need to stay satisfied throughout your day. This salad rings in at only 360 calories, making it one of our lowest-calorie salads. You will be surprised how satisfied you will feel finishing your last bite and watching it power you through the rest of your day.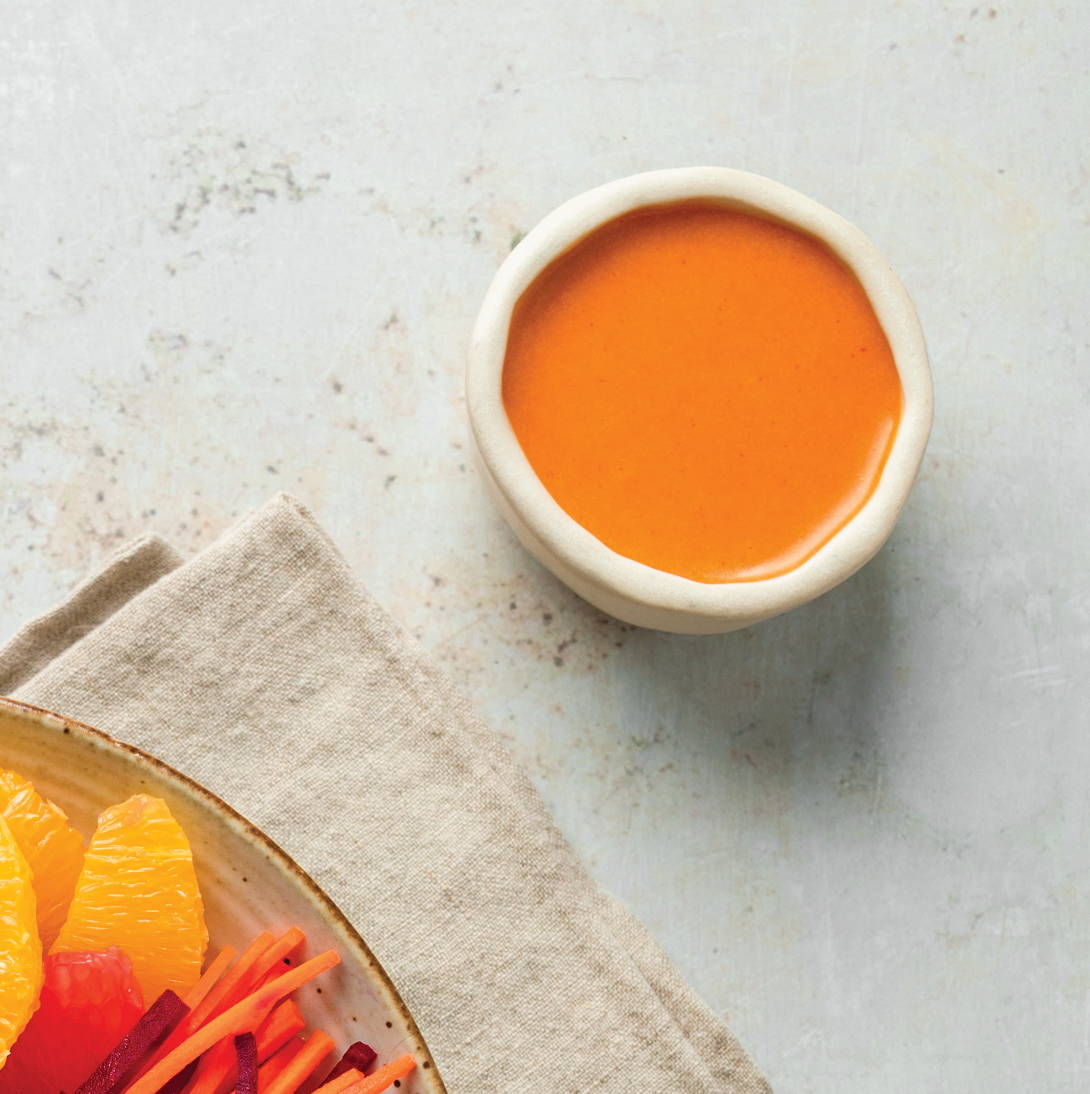 These ingredients wouldn't pair together nearly as well if it weren't for the delicious and robust orange miso dressing. It adds depth to the salad with garlic and ginger, giving you all the savoury and warming flavours you need throughout these cold winter months. It has the perfect amount of flavour and kick with an added dose of orange juice paired with a dab of gochujang pepper sauce. Not only do the ingredients in the dressing taste delicious, but they also have detoxifying properties!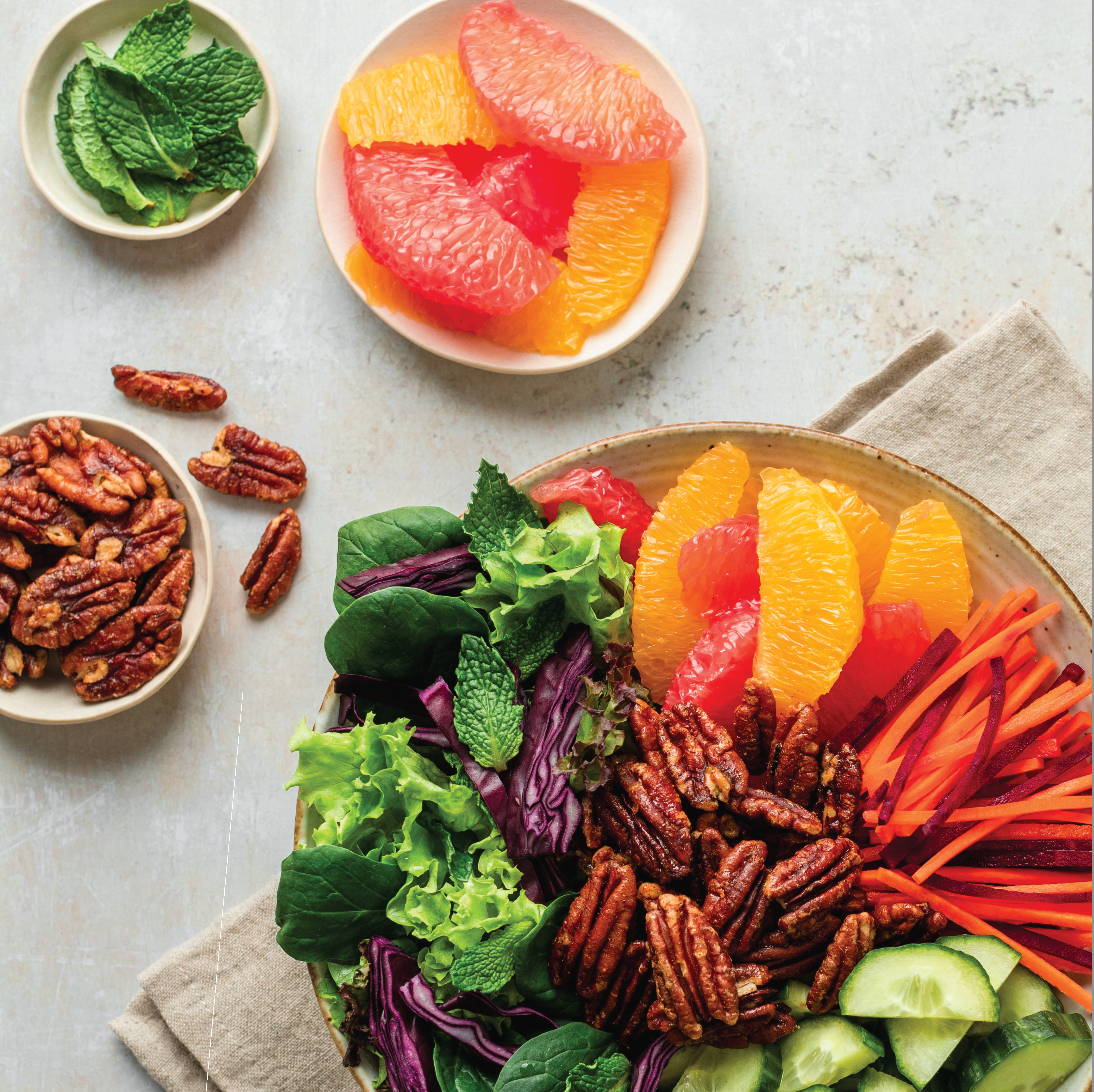 Vitamin C and So Much More
A healthy dose of vitamin C comes from the oranges, grapefruit, and carrots featured in this recipe. Vitamin C helps support a healthy immune system so that you are ready to fight any cold throughout these long winter months. Adding spinach and beets to this salad along with our standard mix of greenhouse lettuce was not only done for taste - we want you to absorb as much iron as possible with the help of vitamin C. Eating your leafy greens rich root vegetables recombination with citrus fruits helps your body get the maximum amount of nutrients out of your meal. As if all of these nutrients and colourful ingredients were not enough, the red cabbage adds fibre, leaving you feeling full and promoting good digestion. This salad has it all and is a must-try!