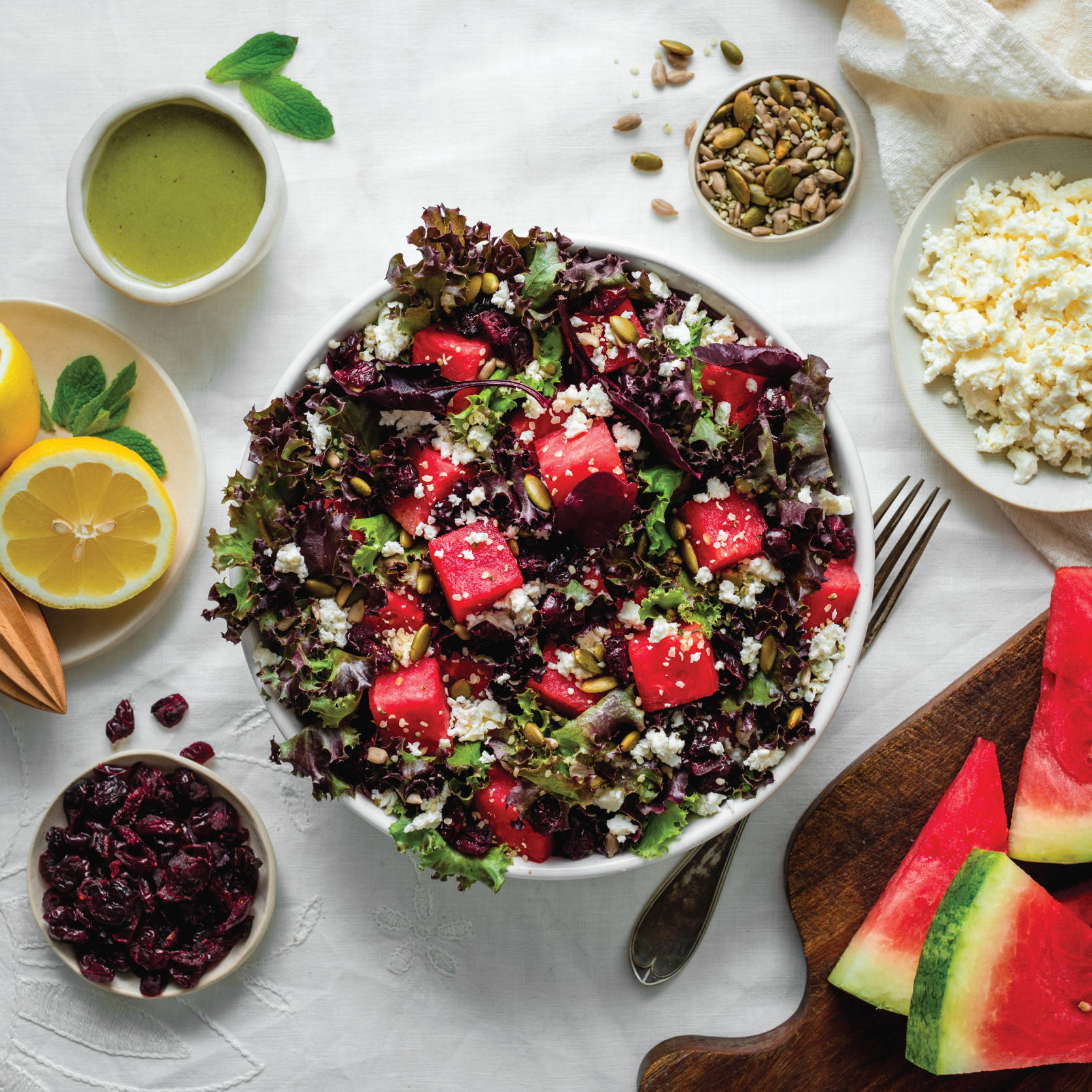 The Watermelon & Feta Salad
from Inspired Go
Once summer rolls around, we can't get enough of salads made with a mix of peak-season fruit and veggies. We encourage you to enjoy these items as much as possible while they are here because they won't be on the menu for long. The Watermelon and Feta Salad is back for its third season in a row because we cannot get enough of it!

We are suckers for a good sweet & savoury combination. This Watermelon & Feta Salad with dried cranberries and a tangy honey and mint dressing checks all the boxes. It is meant for hot summer days and enjoying as much as you can before it's gone.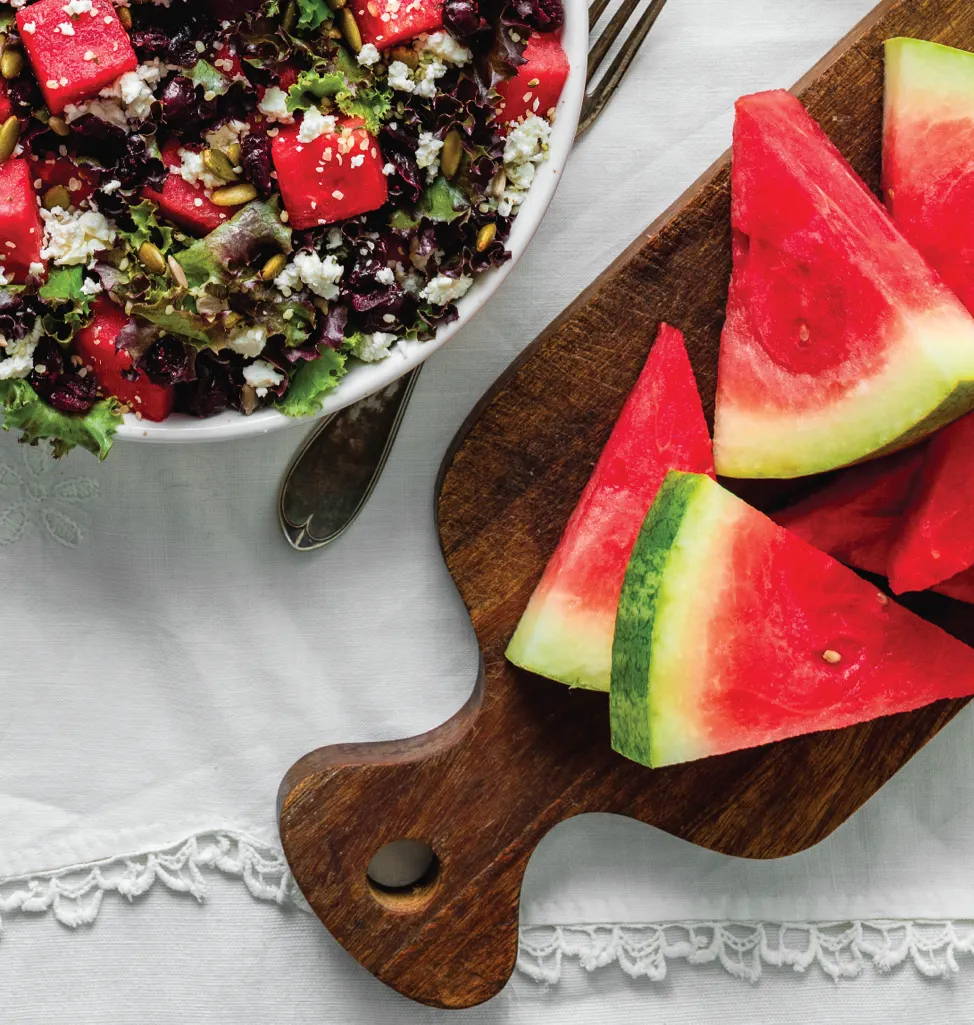 A lot of work has gone into not only finding the perfect watermelon but also finding the ideal conditions to cut our watermelon so it will last for you in the fridge. We think we have found the answer and are so excited about delivering a fresh and healthy meal to your door.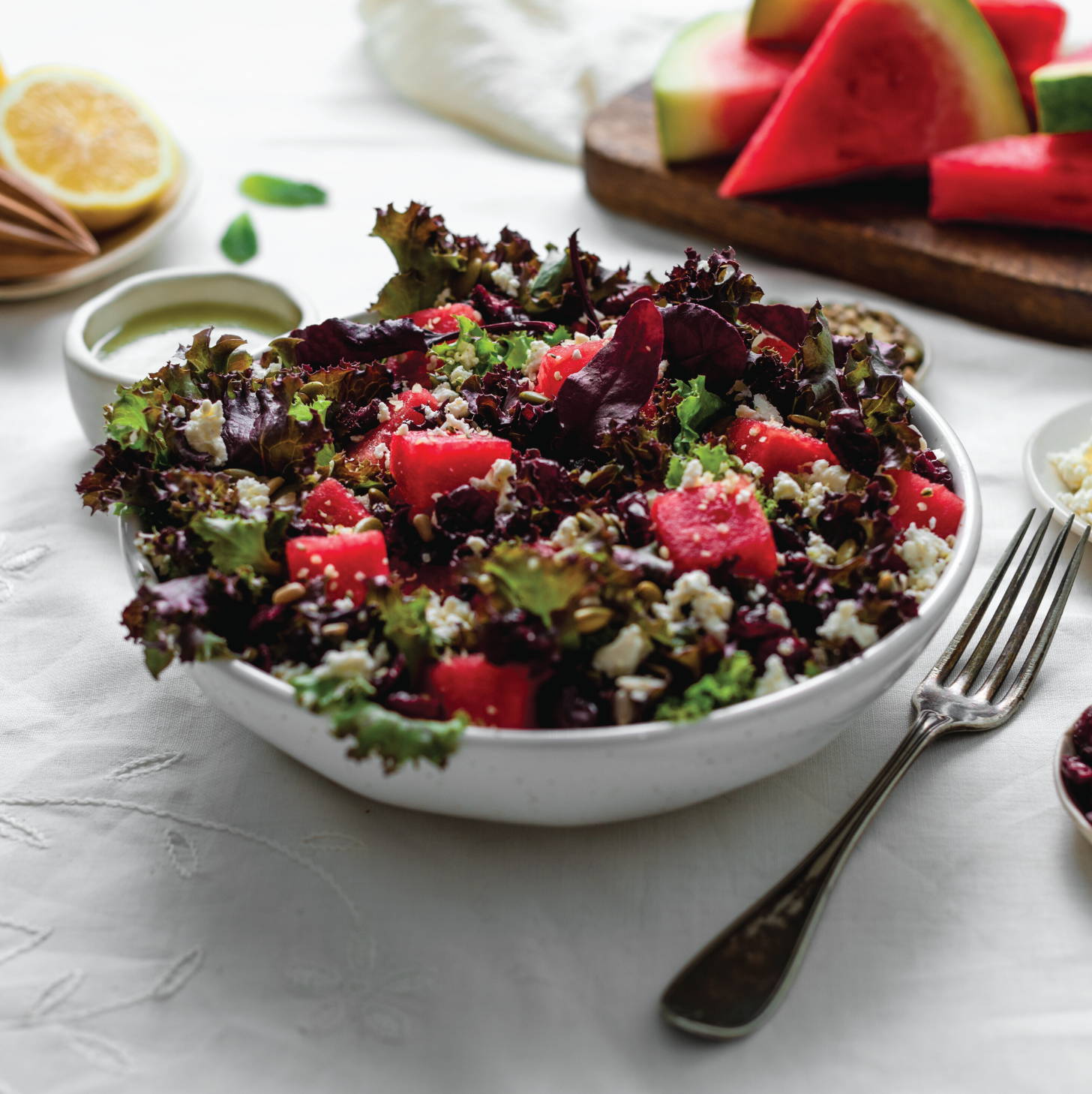 The Watermelon & Feta Salad Ingredients
Here is what makes the Inspired Go Watermelon & Feta Salad so delicious:

• Feta cheese contributes saltiness, and the crumbles perfectly coat every inch of the salad
• Dried cranberries are a healthy burst of sweetness and texture
• Seed mix, which includes hemp hearts, pumpkin seeds, and sunflower seeds adds protein and texture
• Greenhouse lettuce is the best lettuce to have in your salad – you can taste the difference

Learn more about our ingredients at inspiredgo.ca.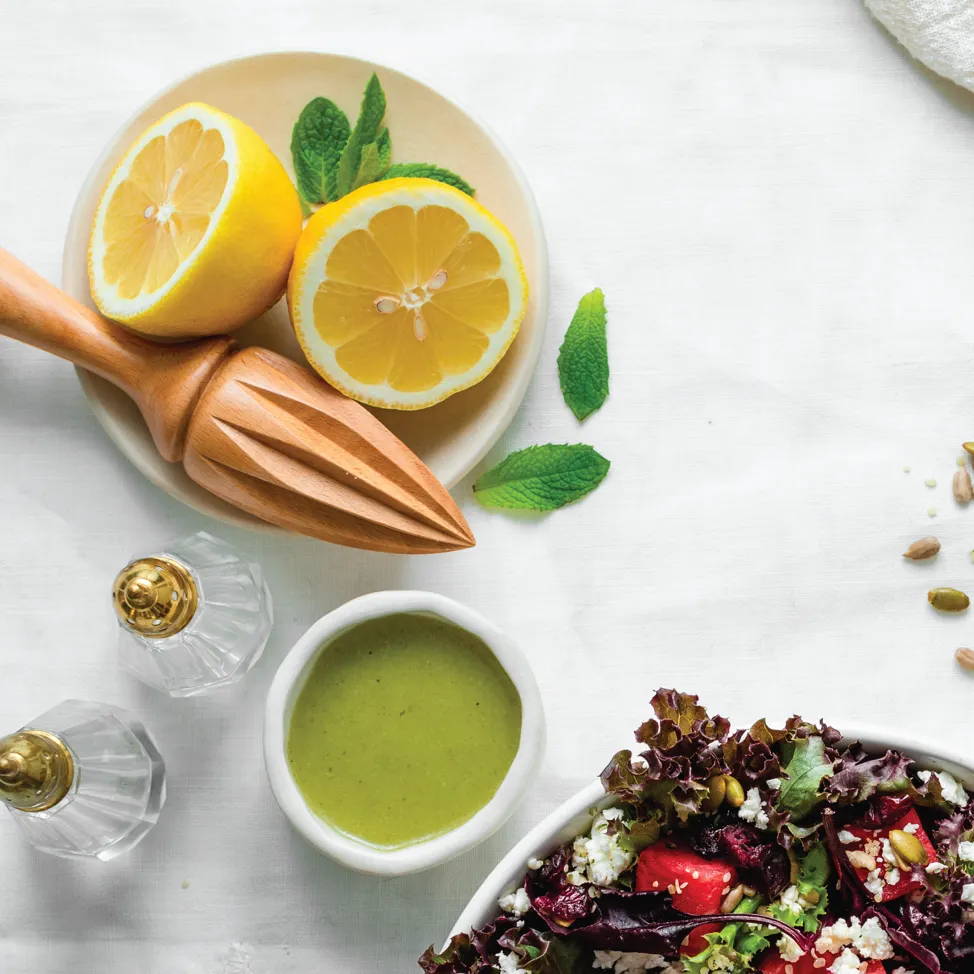 We pride ourselves on our delicious homemade dressings. They are carefully crafted to include just the right amount of ingredients to get your taste buds asking for more. We like to think that if you crave healthy food, you will be more likely to eat it!

This Honey Mint Dressing features fresh mint leaves and a scoop of honey. It also includes a healthy dose of fresh lemon juice. This tangy addition ties the sweet and savoury ingredients together.

We encourage you to mix the greens in your salad with the dressing first and then add the top tray ingredients. This secret Inspired Go hack evenly coats the lettuce leaves and gives you a much better eating experience. With a bit of dressing in every bite and bursts of flavour from the other ingredients, you will be coming back for more in no time.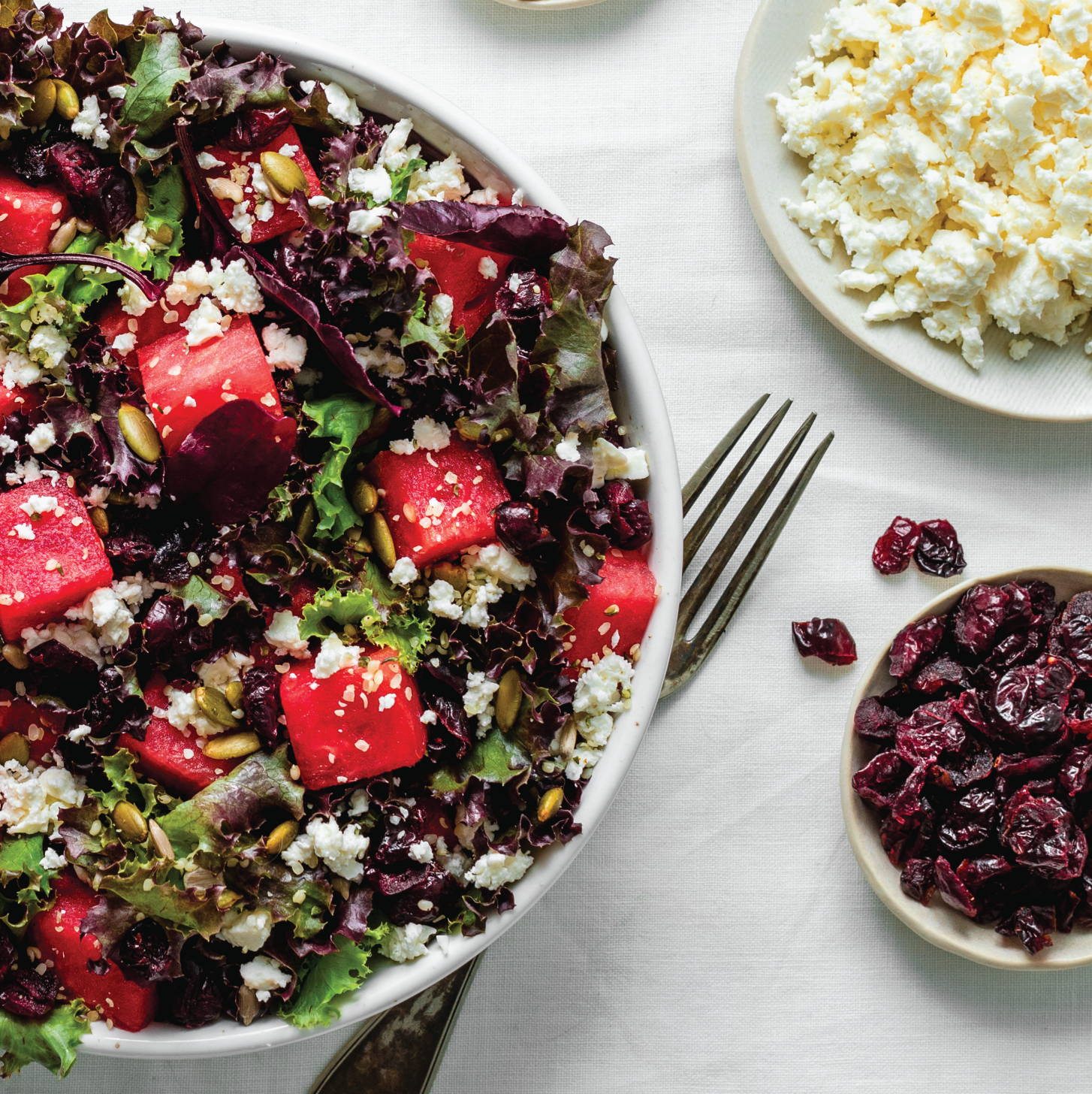 Possible Watermelon Salad Pairings
What can we say? We eat salads all day long, and this salad also makes for a delicious dinner side. It pairs so well with anything you are grilling. It also is the perfect picnic companion. Pack up an easy picnic sandwich and enjoy this filling Watermelon Salad alongside it!