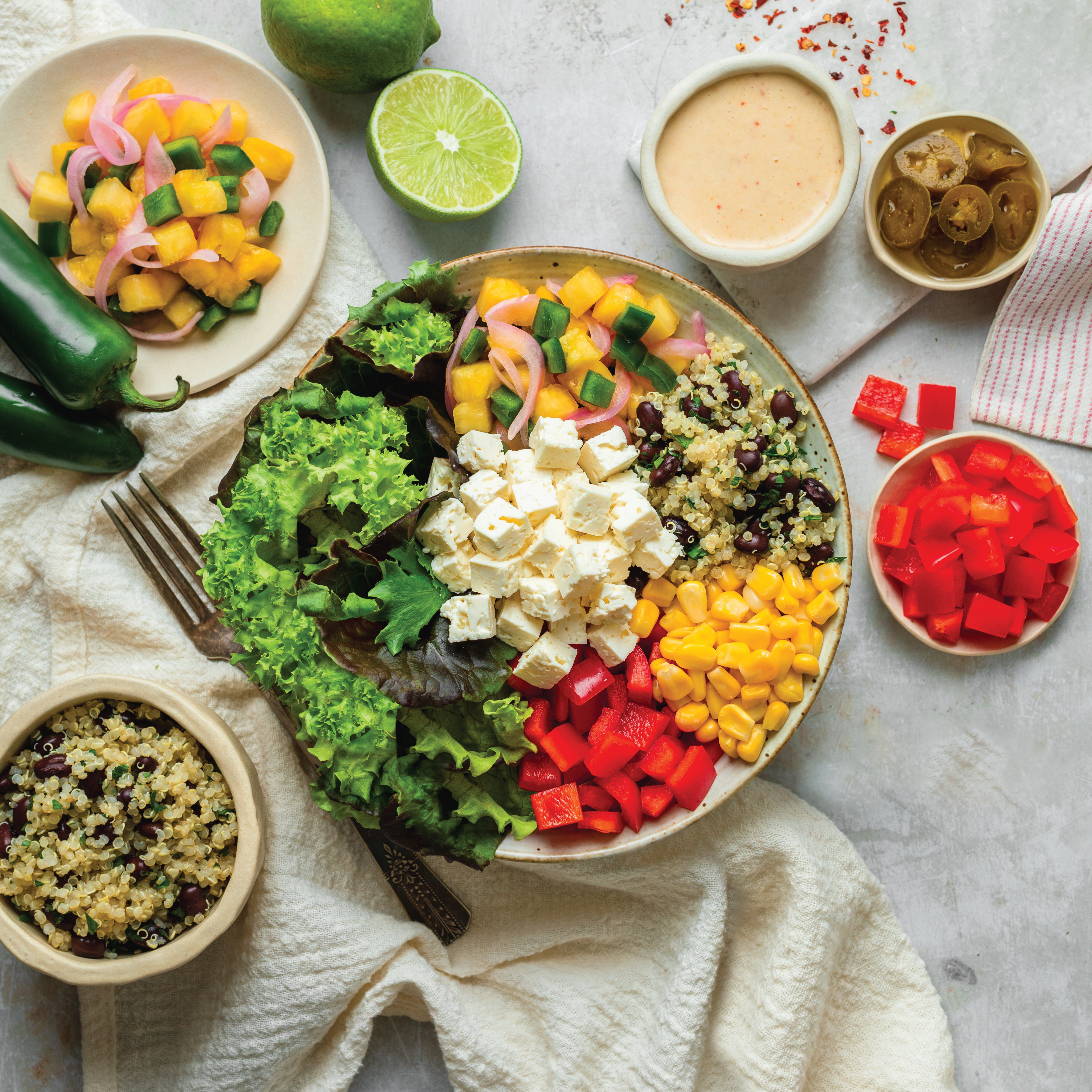 The Tropical Tango Salad
from Inspired Go
We are starting spring ahead of schedule over here at Inspired Go, and it's about time! This salad was designed to boost your spirit and your energy. It is the perfect bold and flavourful addition to your week. What makes it so unique is that the combination of flavours will truly make you want to tango through the rest of your day. It doesn't get more special than that!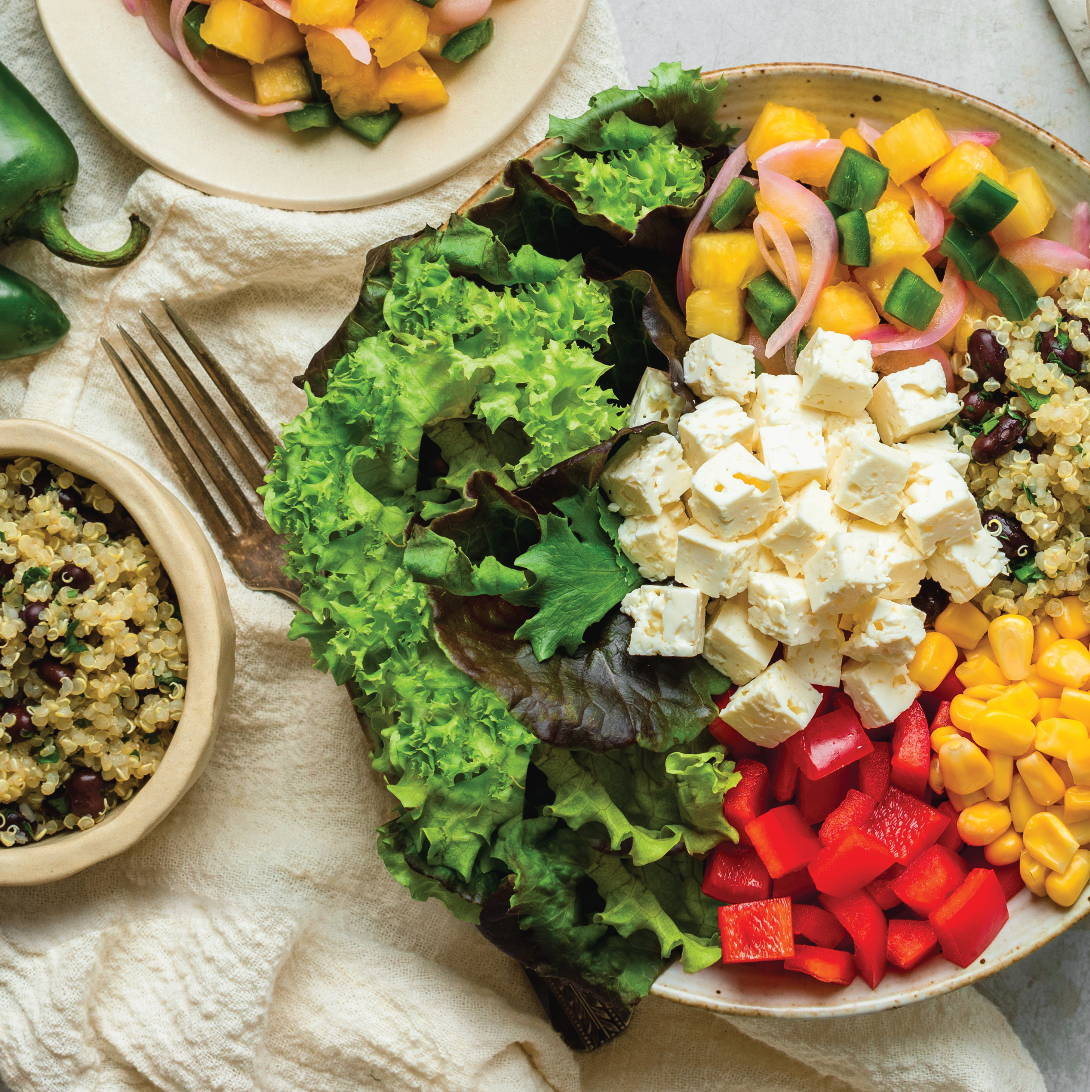 Like every Inspired Go salad, we start with a base of special and tasty greenhouse greens. We decided to make this meal extra hardy with a second base of Mexican quinoa, which is a mix of quinoa, black beans, and finely chopped cilantro. The quinoa blend in this meal is not only nutritious, but it also adds a unique texture to the dish. Cubed feta brings a nice creamy contrast and pairs well with the tart and zesty pineapple salsa. The pineapple salsa is a delicious, freshly prepared salsa that combines pineapple, fresh jalapeno, pickled onion, and lime juice. The crisp red pepper, and sweet corn offer an additional fresh burst of flavour, texture, and nutrition.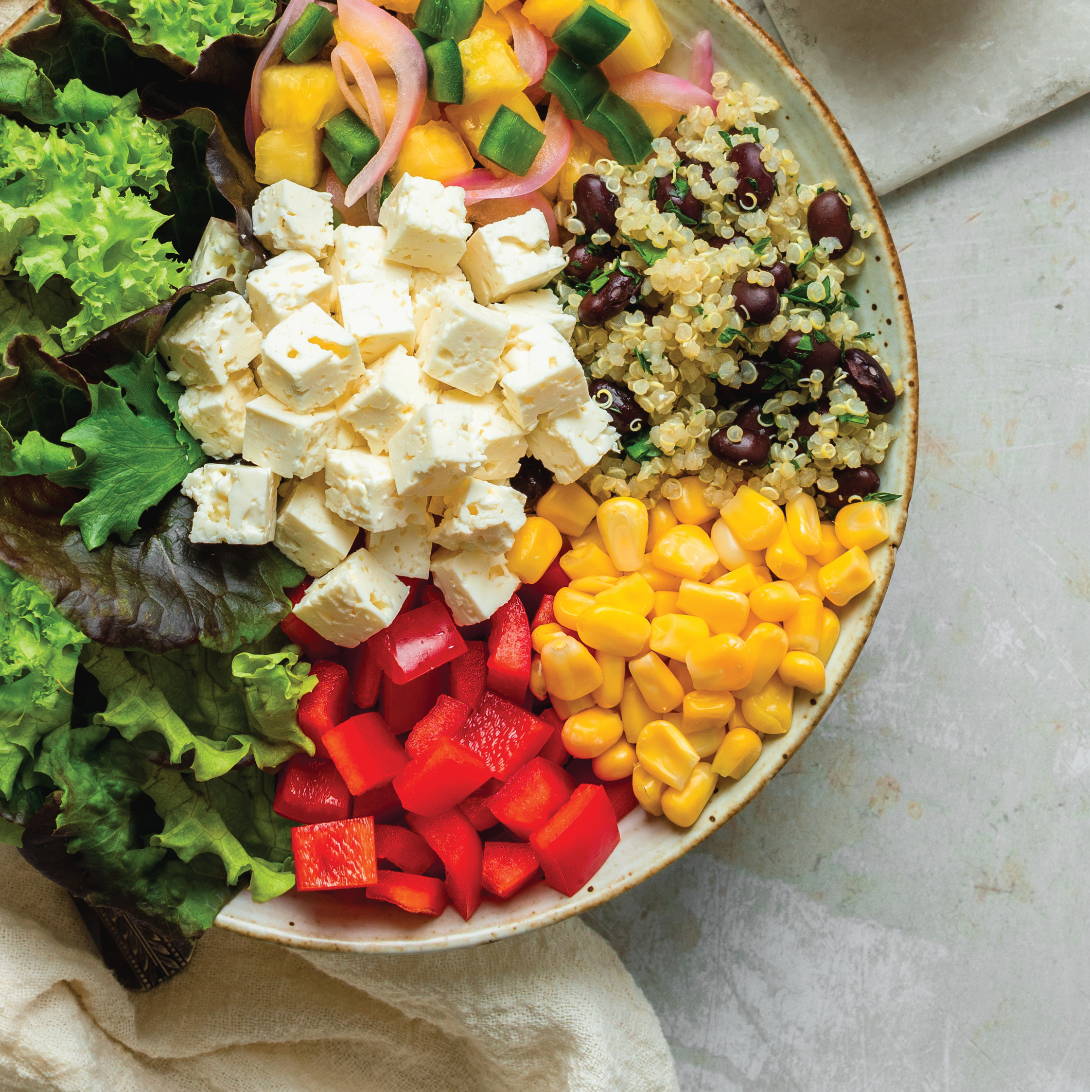 The addition of the Mexican quinoa will bring you complete protein and fibre to keep you full throughout your day. The black beans give your system a boost of iron and potassium. The pineapple salsa is a great addition that supplies your body with an enzyme beneficial for digestion and absorption of micronutrients found in the other ingredients. Overall, this salad is a powerhouse of nutrition and will leave you feeling energized and lift your digestive spirits!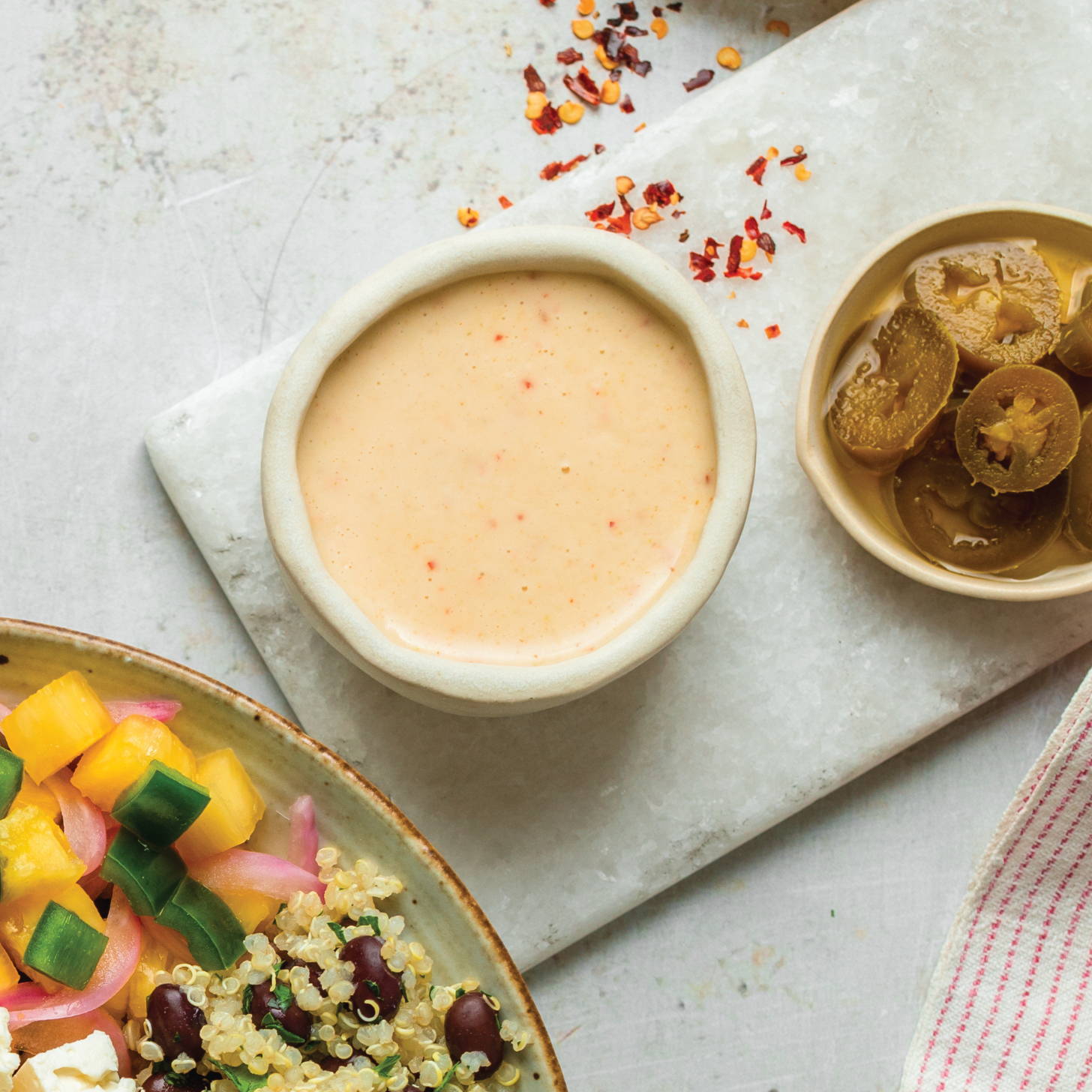 The dressing in this meal adds a whole new level of depth and flavour enhancement. It features cumin and pickled jalapenos with dried chilli flakes, honey, lime juice, and sour cream. The result is the ultimate creamy, tropical, and spicy dressing. This dressing is like none other with its achievement of keeping us wanting more. You will be chasing bite after bite of this salad, just itching for more of this delicious blend of ingredients.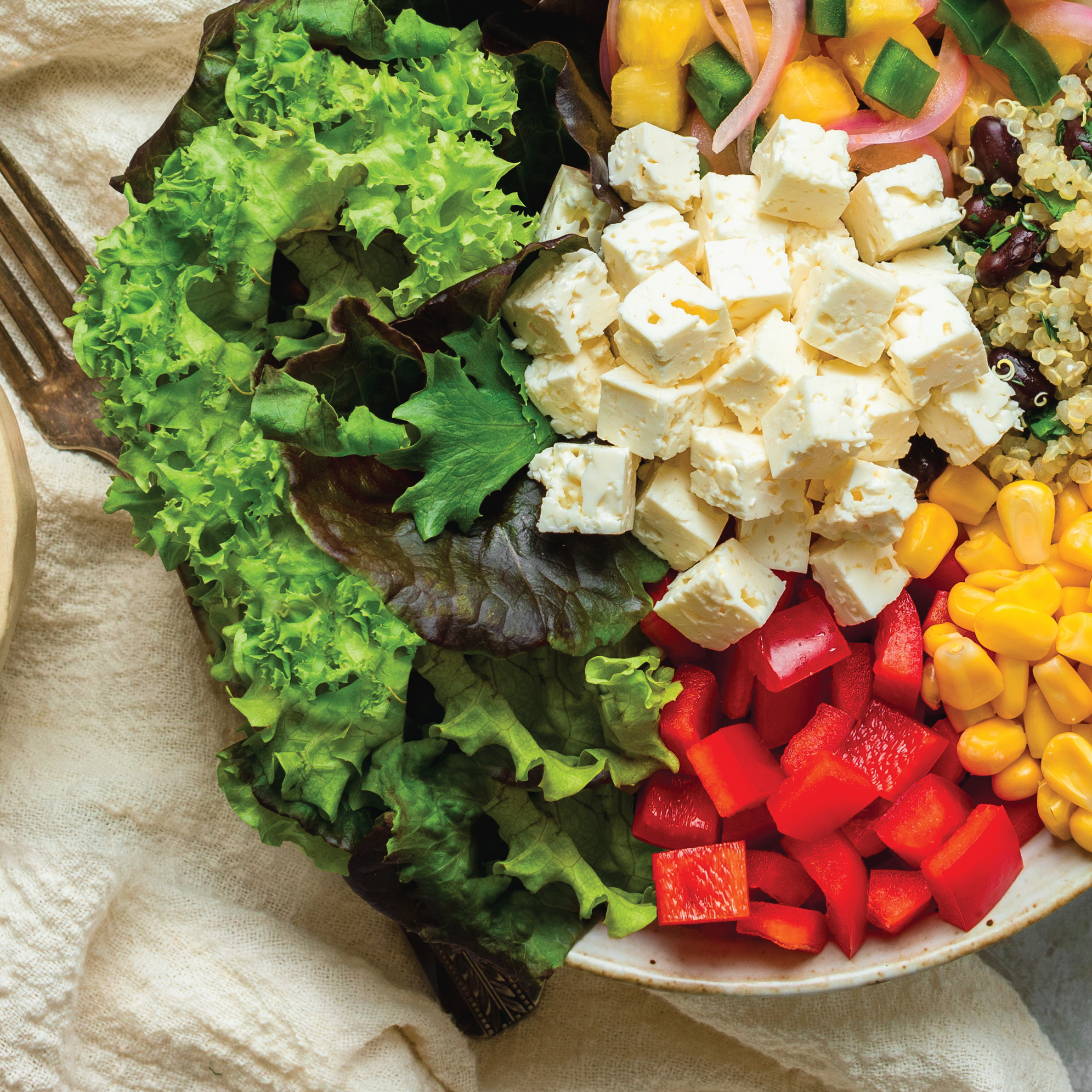 We all need to get our hands on this bold and flavourful new salad. The Tropical Tango Salad will be all the rage as we head into the spring season. It's a reason to look forward to your next meal time and will leave you feeling full, refreshed, and ready to tango into your next task of the day. This unique blend of ingredients is like none other and is a must-try when you place your next Inspired Go order. We deliver direct to your doorstep, and all of our recipes feature fresh and flavourful ingredients. A week of healthy eating is waiting for you!