The Thai Lemongrass Salad
from Inspired Go
This delicious and healthy Thai Salad with a lemongrass dressing is loaded with cucumber, carrots, grape tomatoes, a mango and jalapeno salsa, and a spectacular homemade lemongrass dressing that you are going to love. This recipe is gluten free, dairy free, and vegan too!

This Thai salad is a summertime flavor showstopper for your mouth, and it's all thanks to the simple but incredible lemongrass dressing that coats all of the ingredients and brings the meal to life. The newest meal to our menu makes a delicious and easy lunch or dinner.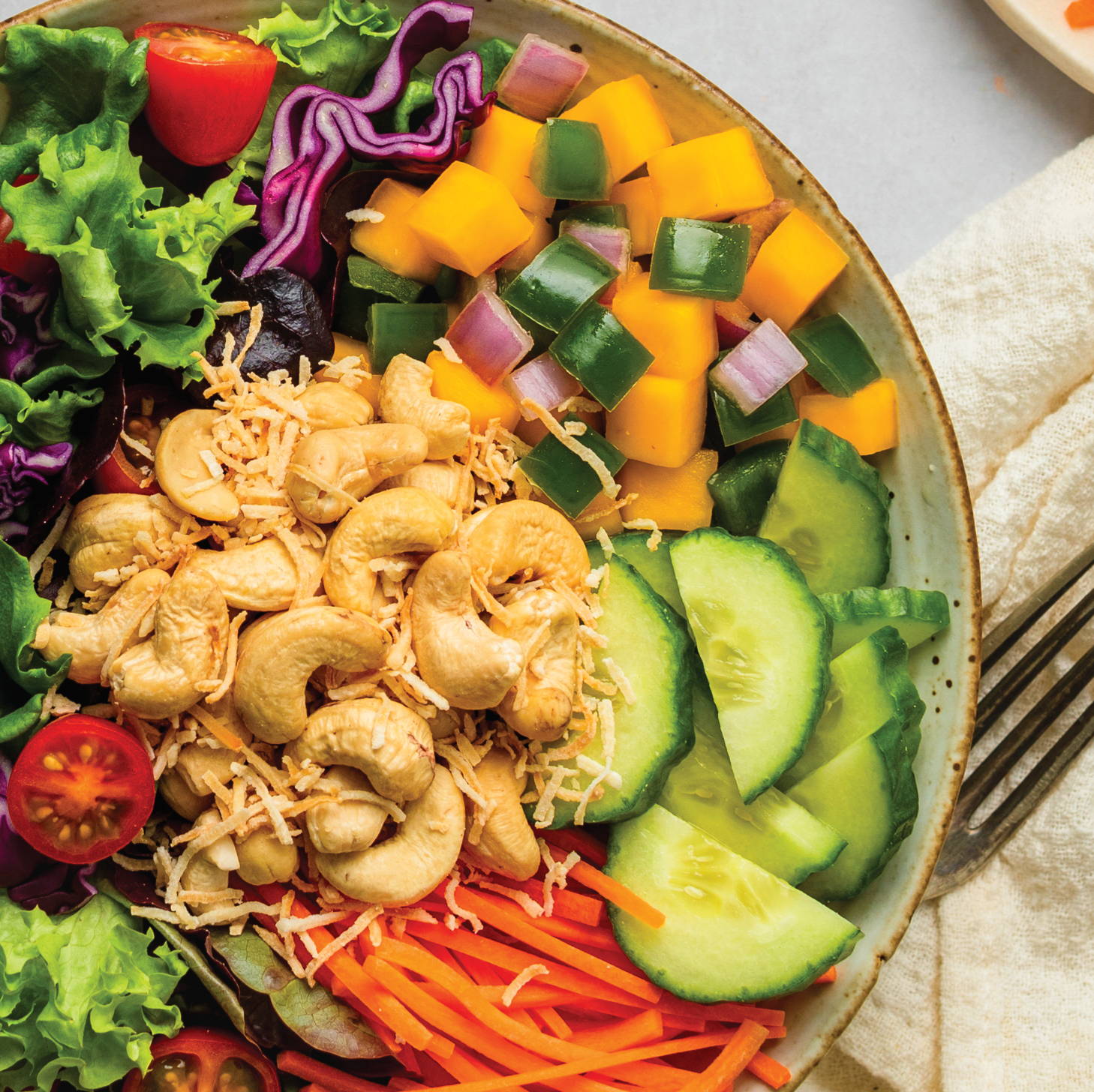 After experimenting with this flavour profile, we cannot get enough of the bright and zesty flavours of Thai food. Coconut, garlic, ginger, and lemongrass are the backbone of the Thai Lemongrass Salad. The combination is like a potion and brings a new kind of life into the recipe. There is something magical about the crunch of the raw vegetables combined with the sweet and spicy mango salsa that makes this Thai-inspired salad out of this world and truly emulates the flavours of the region.


This recipe is packed with so many ingredients that could all be the stars of a meal. We feature carrots, cucumber, and grape tomatoes as the raw and flavourful fresh ingredients. Another huge fresh component of this meal is the Thai mango salsa which is a mix of fresh-cut mango, fresh jalapeno, cut red onion, and tossed with agave, lime juice, and a hint of salt.

These fresh ingredients are contrasted by the savoury crunch of the cashew nuts and toasted coconut. You get a hint of coconut in both the dressing and the from the toasted coconut that is dispersed throughout the salad and coats every lettuce leaf.

The base of this meal is a combination of our greenhouse lettuce and cuts of red cabbage that add an extra crunchy profile. When you look at the photos for this meal, you notice that there is an abundance of bright colours and delicious components. While every ingredient in this recipe shines, it is truly the homemade lemongrass dressing that shines the brightest and brings the whole meal together.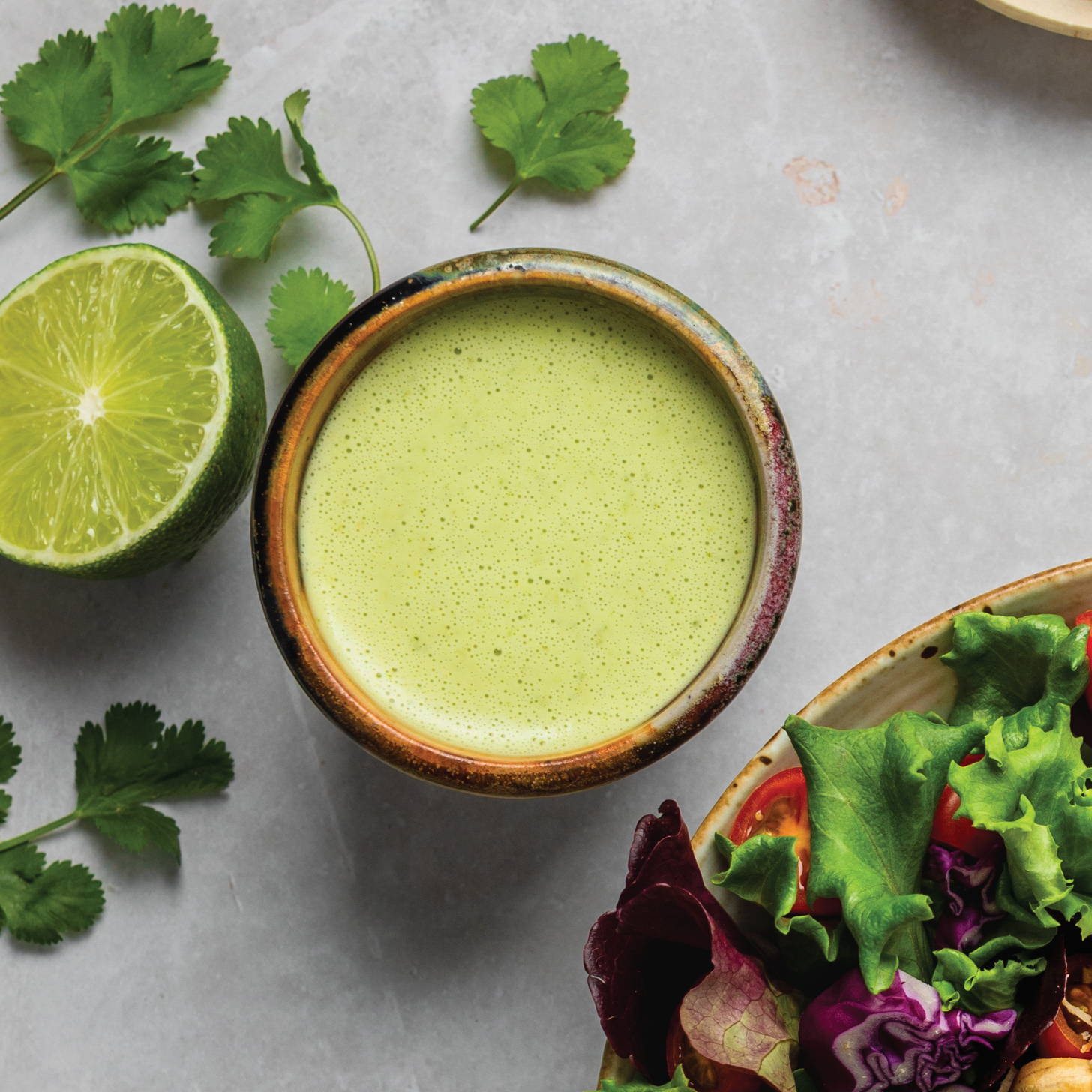 We have been on the edge of our seats for this launch because of this dressing. There is not one thing about the dressing that can explain why it's so downright delicious - it's a combination of all the flavours that makes it so magical. The lemongrass dressing is made with coconut milk lemongrass, cilantro, ginger, and garlic. All of the fresh ingredients in the dressing bring a whole new level of fresh flavour to the entire meal. The coconut milk makes this dressing creamy and indulgent so that you'll be eating this one on repeat!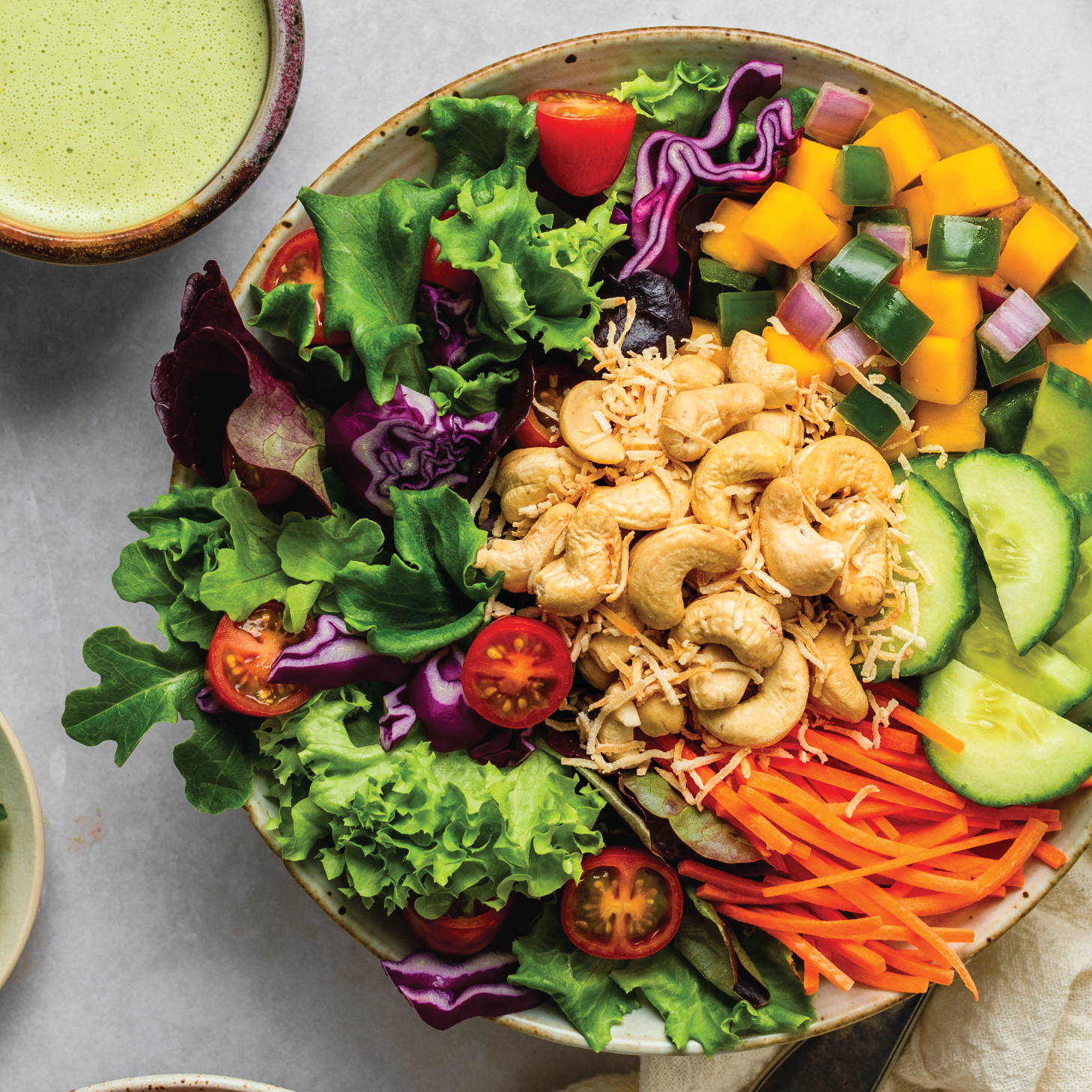 Ordering from Inspired Go is easy and convenient. It means that you don't have to meal prep and it guarantees that you will increase your vegetable intake! We launch multiple new recipes every month so that you always have something new to try. Our newest addition to our menu is the Thai Lemongrass Salad which is gluten free, dairy free, and vegan. It's loaded with fresh summertime Thai flavours and features a Thai mango salsa, cashew nuts, toasted coconut, and a delicious lemongrass dressing. The profile of this meal make it good for lunch or dinner so that you can truly eat it on repeat. Try this magical new recipe today!