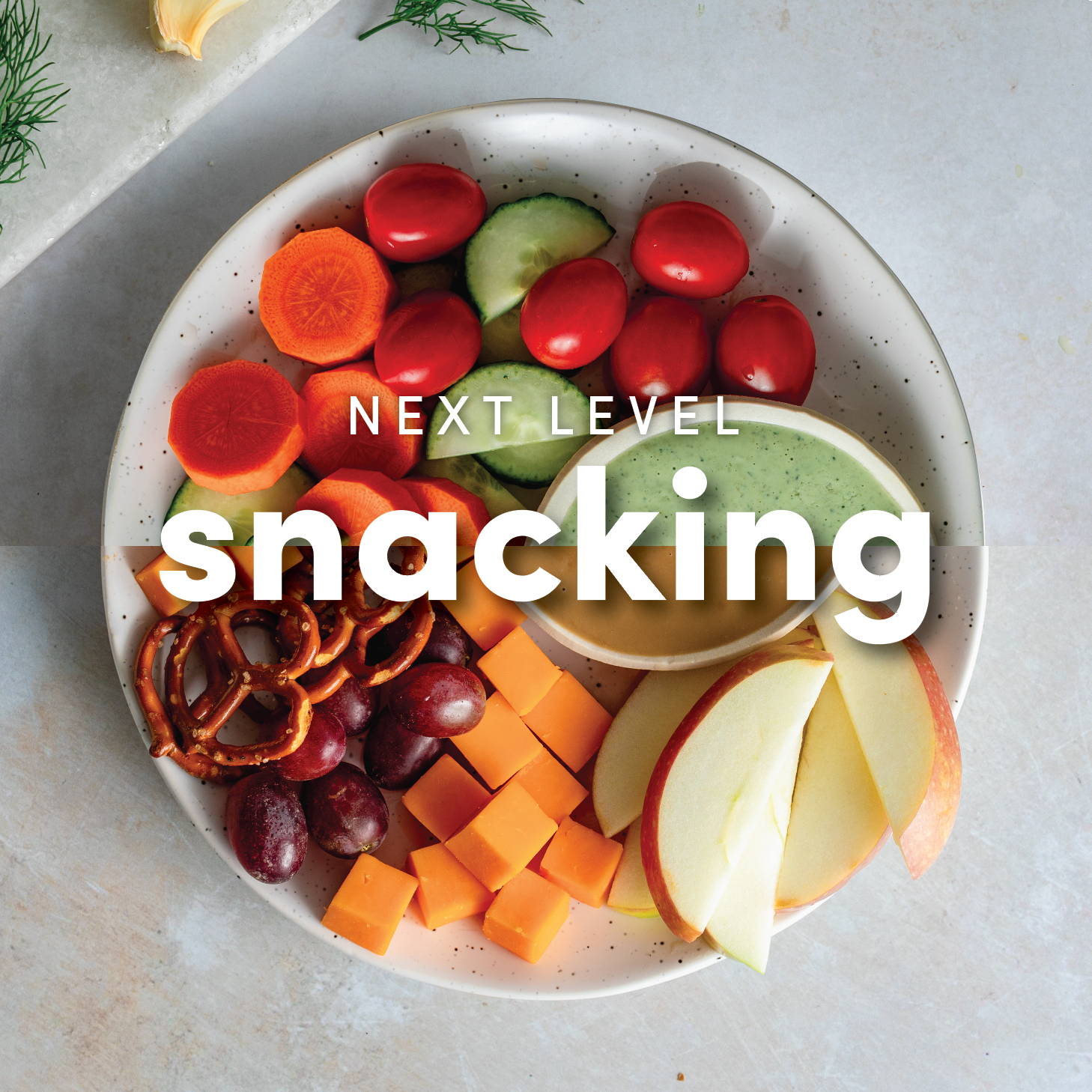 February is national snack month, and we love a good reason to celebrate! We support snacking, especially when you set yourself up for success with a nutritious snack that boosts your energy levels and curbs your appetite for your next meal. Stop opening the fridge and closing it in disappointment. Do yourself a favour and have these new delicious and nutritious treats on hand. To kick off snacking month, we are launching two expertly paired snacking packs containing various delicious ingredients that will boost your micronutrient intake and are easy and convenient to take anywhere with you!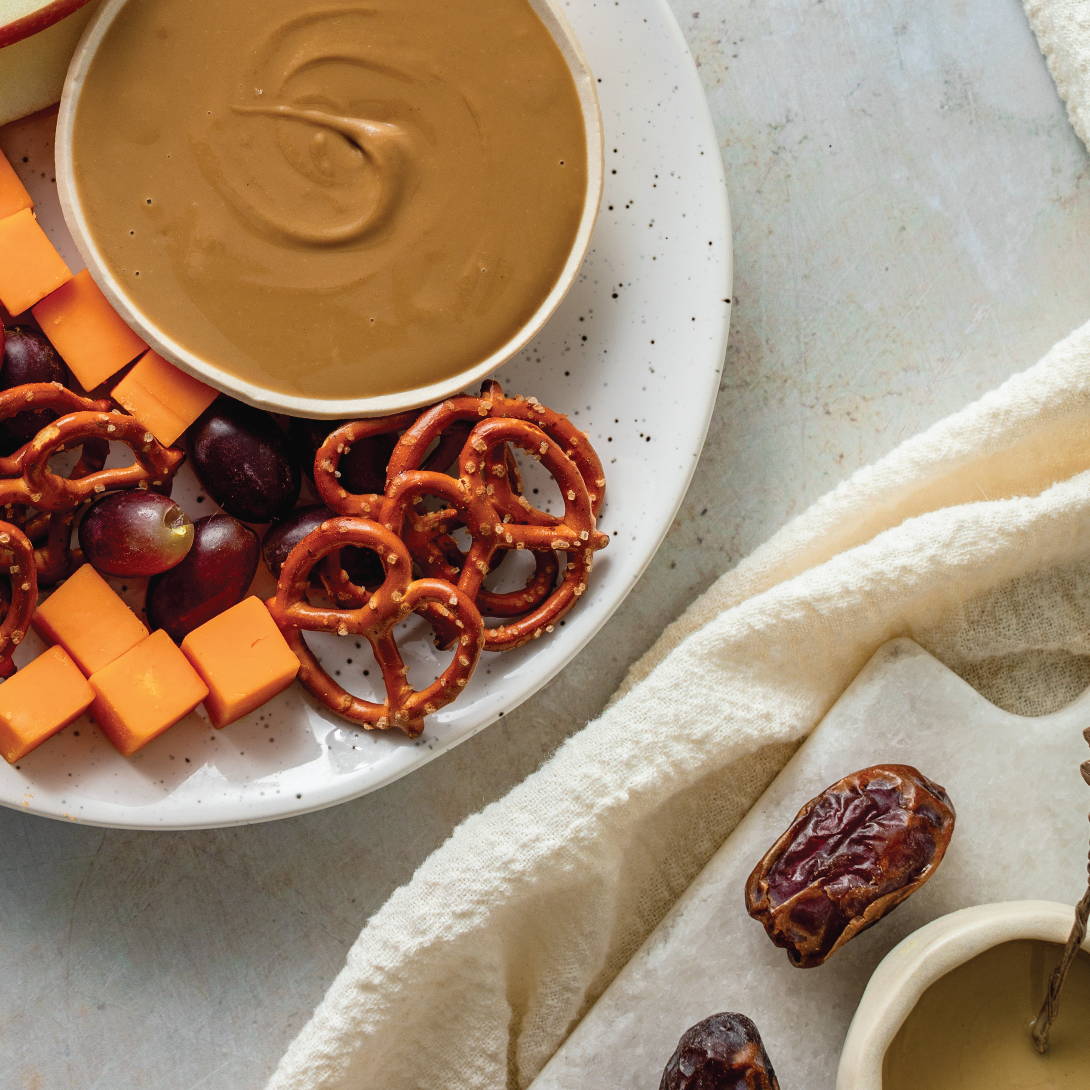 Most of us start our day with good intentions. When hunger hasn't struck, it's easy to make sensible and good for us decisions. When that hunger starts to chew at us, it's a lot harder to say no to the less-than-good-for-us indulgences. With these two snack packs, we aimed to combine both worlds. These trays of goodness contain a balance of healthy fats and needed fibre. Having these packs on hand when snack craving strikes will eliminate the drive to make bad decisions.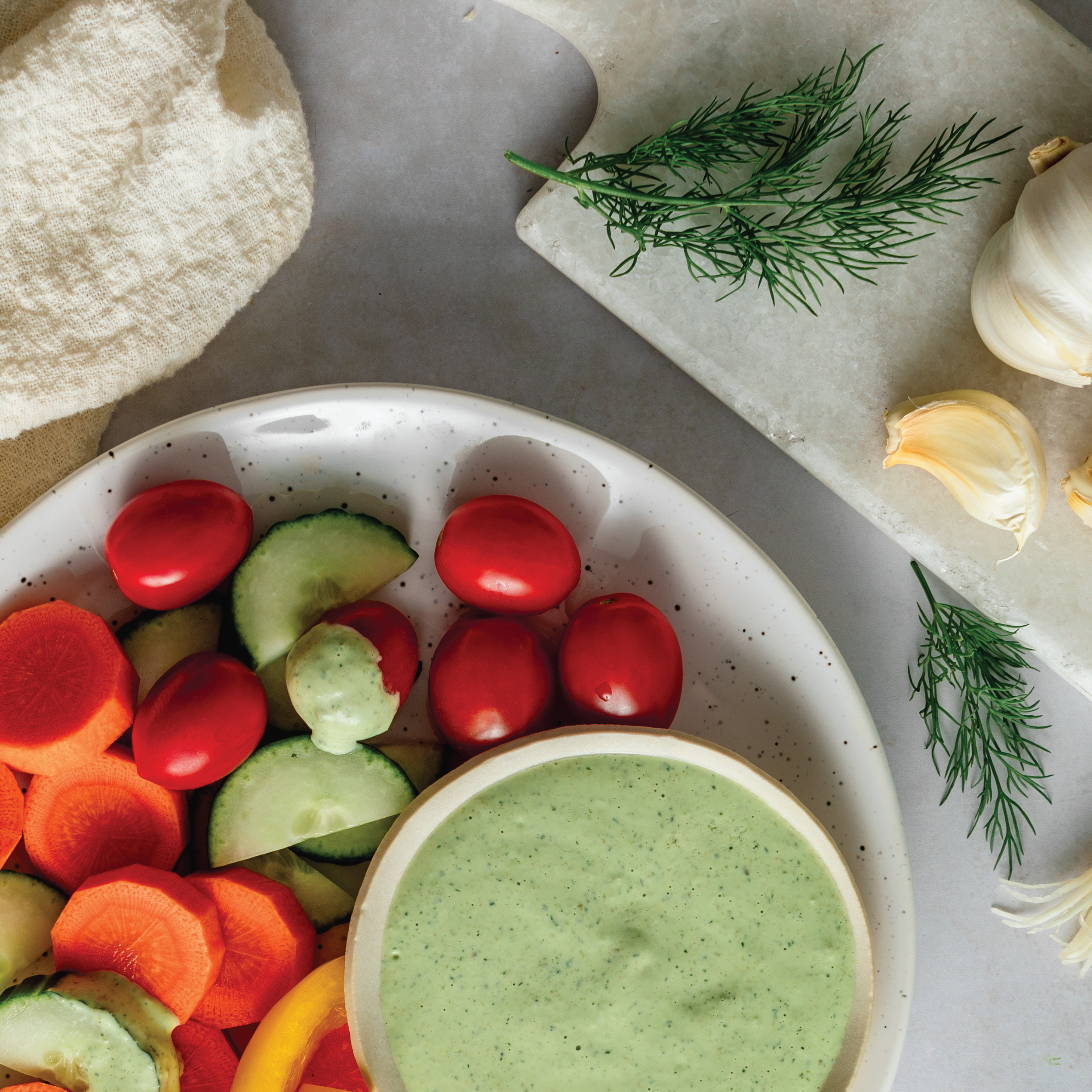 We pride ourselves on delivering a product that won't break the bank. These snack packs are no exception! The value you find in these little packs far outweighs the $6 cost. The ingredients are fresh and high quality and offer a convenience that can't be found elsewhere. After you try your first pack, you won't go back!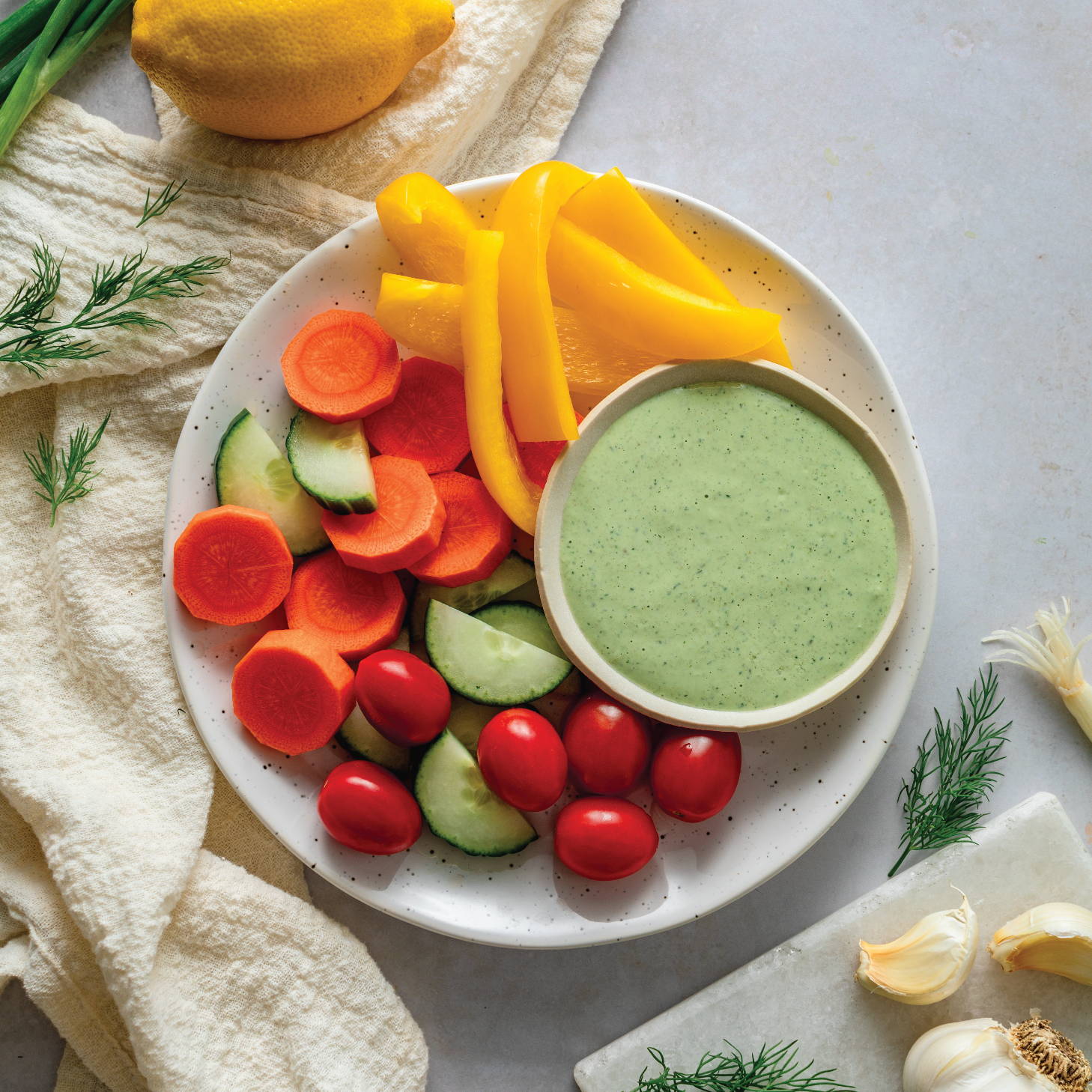 The Veggies n' Dip Snack Pack
Boost your vegetable intake with a delicious array of fresh and crunchy vegetables paired with our herbaceous green goddess dip. We selected cucumbers, grape tomatoes, sliced yellow peppers, and carrot coins as the perfect daily vegetable boosters.

The dip in this pack holds all of the secrets. It is a mix of fresh herbs such as parsley, dill, basil, and green onions. There is a pleasant zest of lemon juice and garlic, and it is made deliciously creamy with greek yogurt. Your snack prayers have been answered!

We selected this variety of veggies to boost your micronutrient intake. Healthy fats in the dip are paired with fresh and colourful vegetables for the absorption of vitamins. This quick, easy, and convenient snack will satisfy your crunchy cravings on the go and for all ages!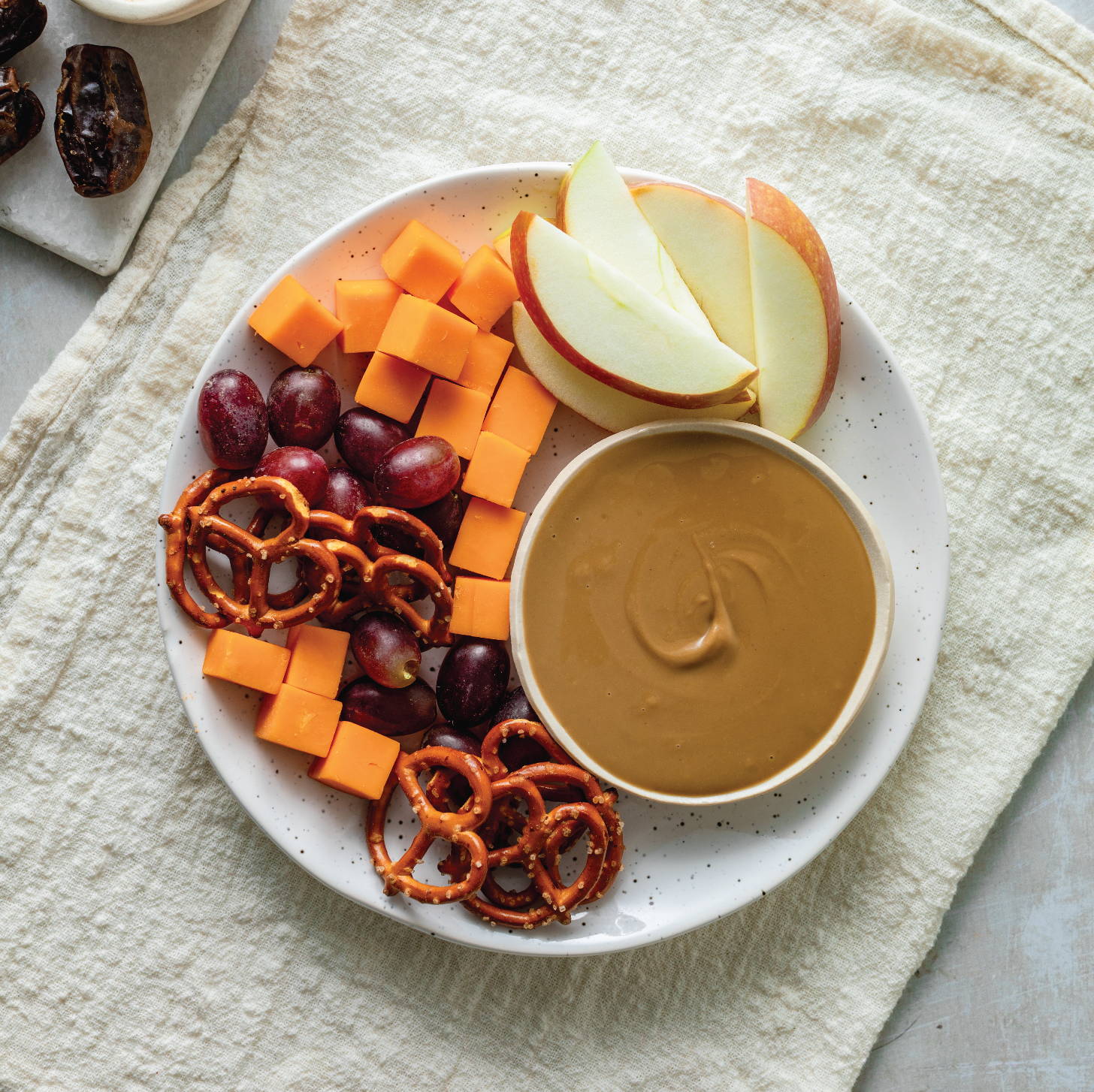 The Apples and Cheddar Snack Pack
We paired fresh apple slices and red grapes with cheddar cheese cubes and pretzels.It is the ultimate snacking combination with the sweet and salty combination. This snack pack also features our amazing homemade tahini caramel.

Tahini caramel is not your typical store-bought caramel; ours is made with only four ingredients - dates, tahini, salt, and vanilla extract. It makes the perfect creamy and tasty blend that aids your body's intake of nutrients without resulting in a sugar crash.

The dates in the caramel and the apples provide you with lots of fibre to keep your blood sugar balanced, while the tahini provides you with monosaturated fat, which has anti-inflammatory properties. This snack pack is packed with healthy fats, fibre, protein, vitamins, and minerals, making it the perfect pick-me-up! Grab this quick, easy, and convenient pack for any snacking occasion.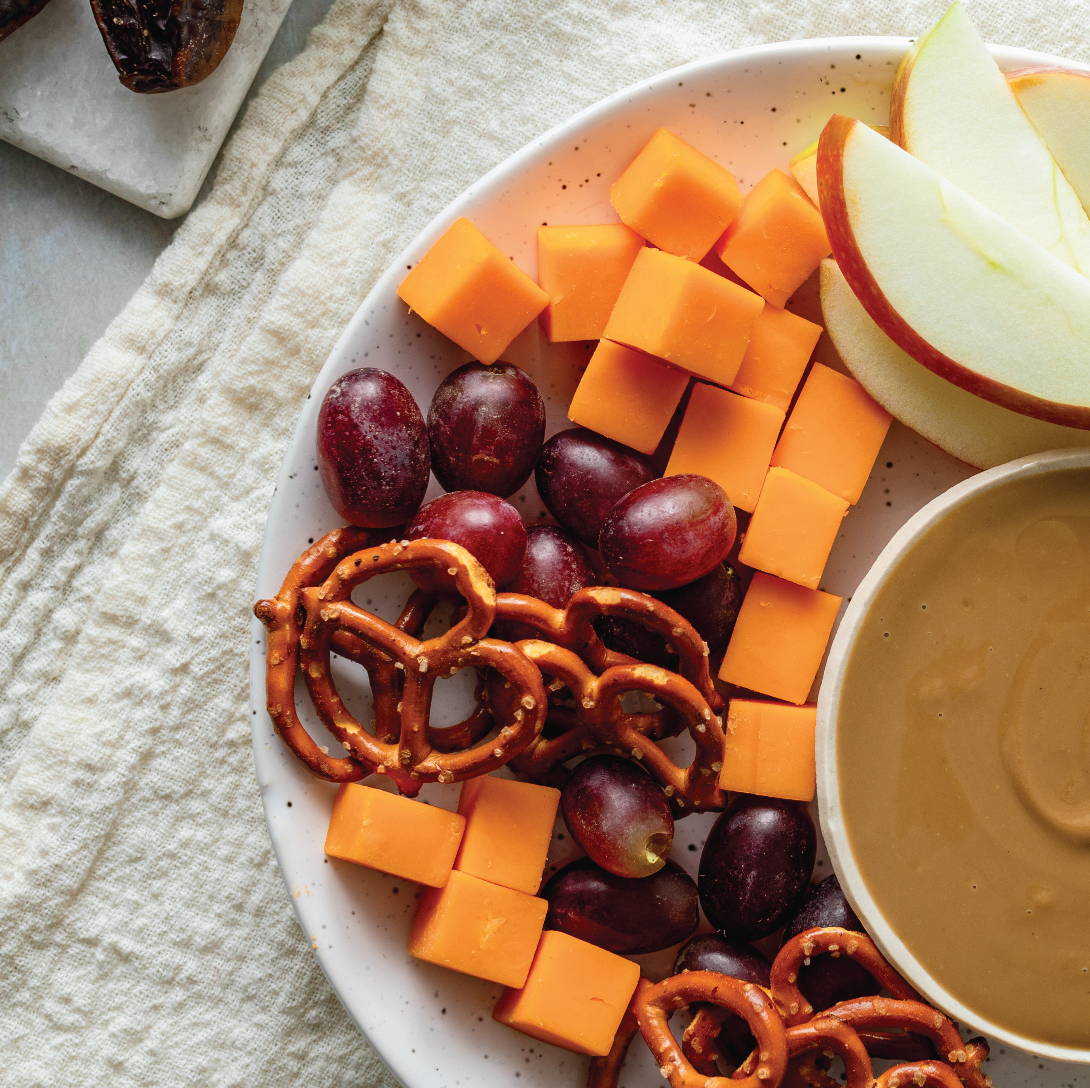 When eaten in moderation and generally healthy, snacks are a positive aspect to your day! They can improve your mood, increase energy levels, and curb your appetite so that you don't overeat during your upcoming meal. We answer a lot of secrets to snacking with our snack packs: they are easy and convenient, they offer loads of variety, they are portion-controlled, and having everything prepared for you means that there is less waste. Snack packs are a no-brainer, so order one today!