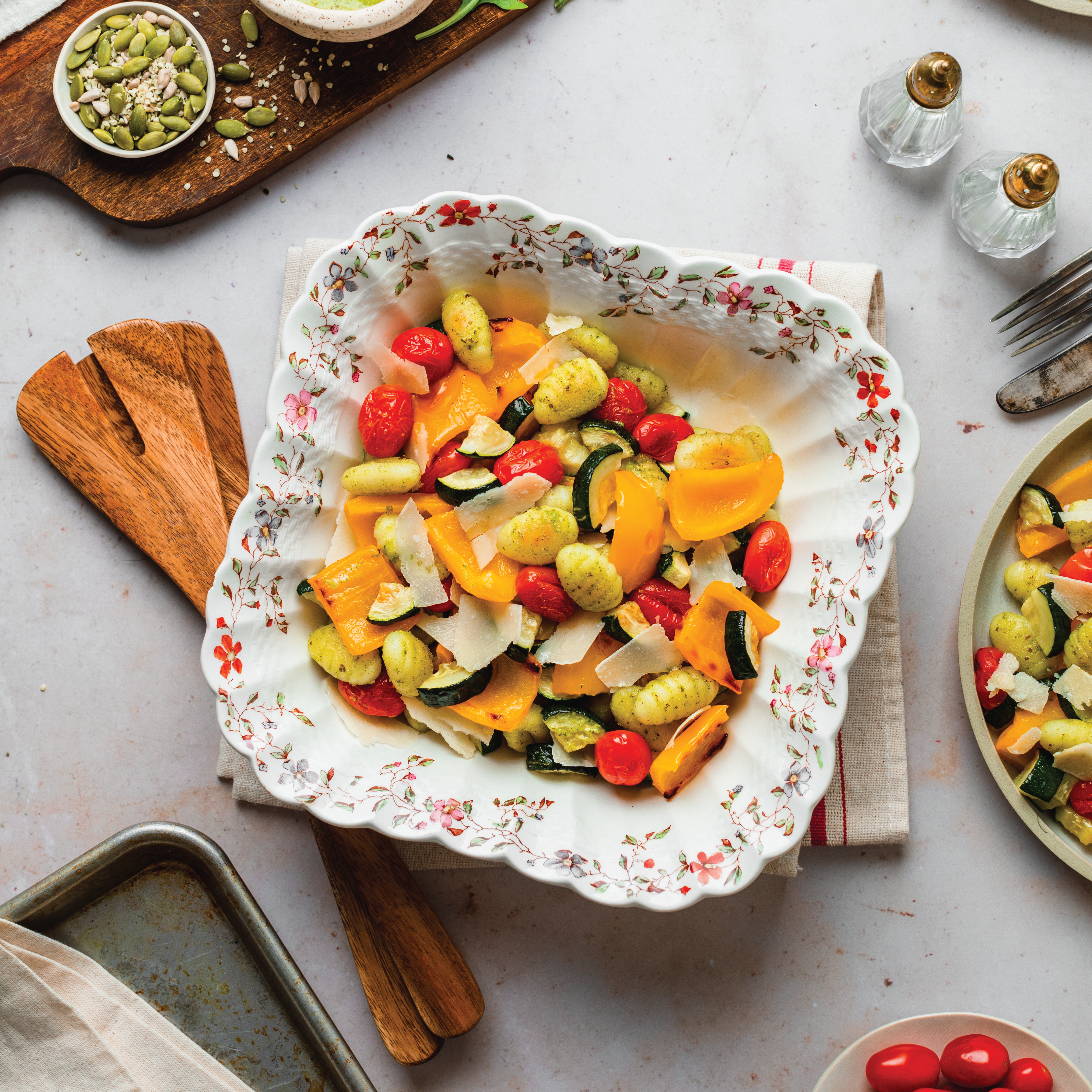 The Lemon Pesto Gnocchi Sheet Pan Meal from Inspired Go
We are welcoming the newest dinner option to the Inspired Go menu. This time, the meal is a celebration of spring with seasonal, fresh, and bright ingredients! All Inspired Go dinner options are convenient and easy because there is no chopping involved. All of the ingredients are prepped and ready to be cooked. You are also saving yourself the time of grocery shopping because we deliver right to your doorstep. Take back the important evening time with this delicious new pesto gnocchi recipe recipe!


While indulging in a little baked gnocchi treat, the key is introducing fresh ingredients that are bursting with both flavour and nutrition. The ingredients that are featured in this meal are filled with nutrients and antioxidants that will rejuvenate you for the coming season! Zucchini, bell pepper, and grape tomatoes make up the base of this meal. These ingredients are tossed in oil with the potato gnocchi and then spread out onto a sheet pan and baked at 425° for 25 minutes. Once they are finished baking, everything is tossed in the tasty lemon pesto and topped with a squeeze of fresh lemon and parmesan cheese. The meal is hot enough the melt the parmesan cheese and everything takes on a delicious cheese taste and texture. The pairing of fresh and crunchy vegetables with the soft and indulgent gnocchi makes a perfect combination!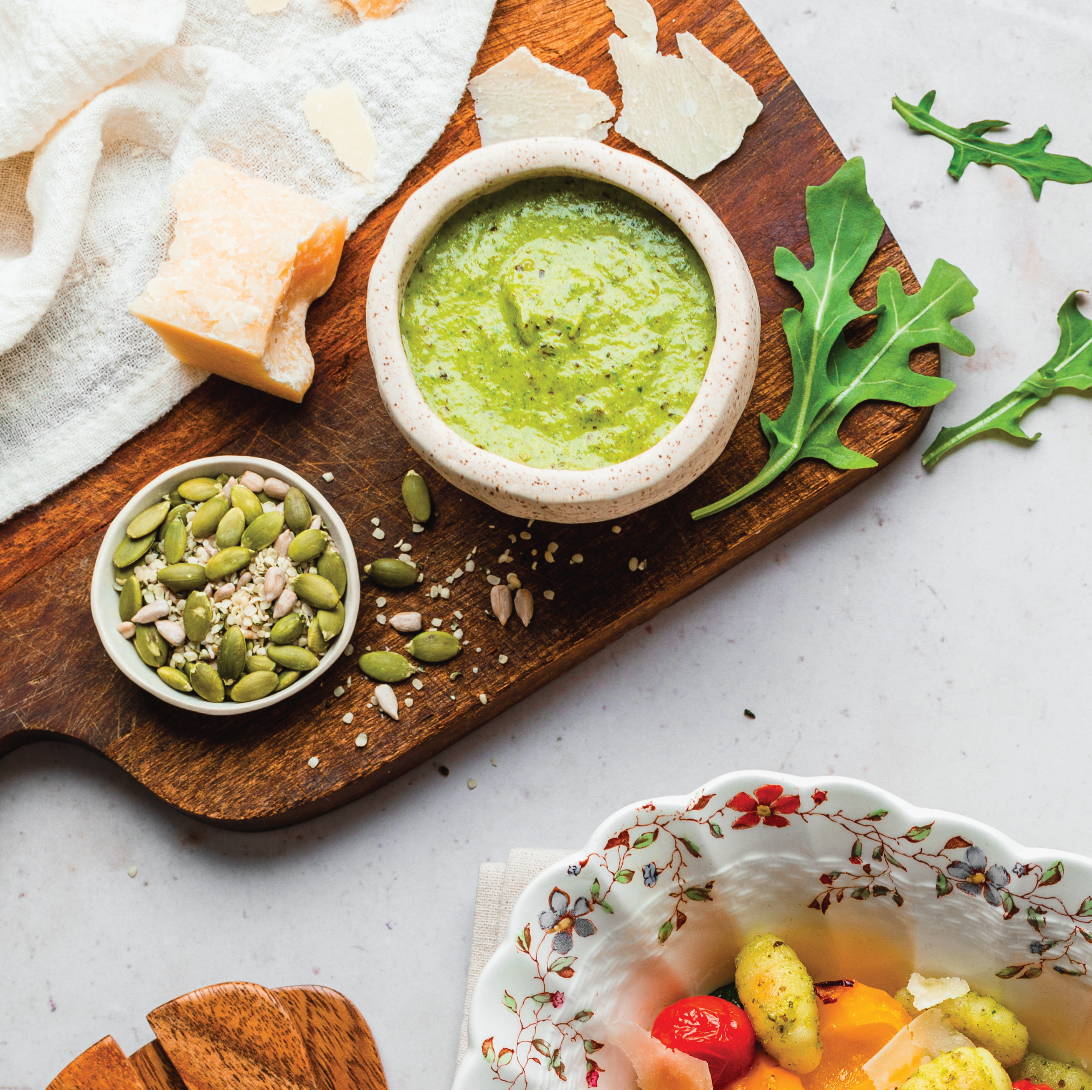 We feature our homemade arugula lemon pesto that is not only tangy and refreshing but also provides many nutrients to brighten your day. This recipe features fresh basil and arugula leaves as well as pumpkin seeds, sunflower seeds, and hemp seeds. The pesto is emulsified with lemon juice and oil to give it a delicious zesty flavour. The arugula in this recipe adds a nice peppery taste profile while the basil contributes to the traditional pesto flavour. The sauce comes together beautifully and when topped on the fresh vegetables its a true delight.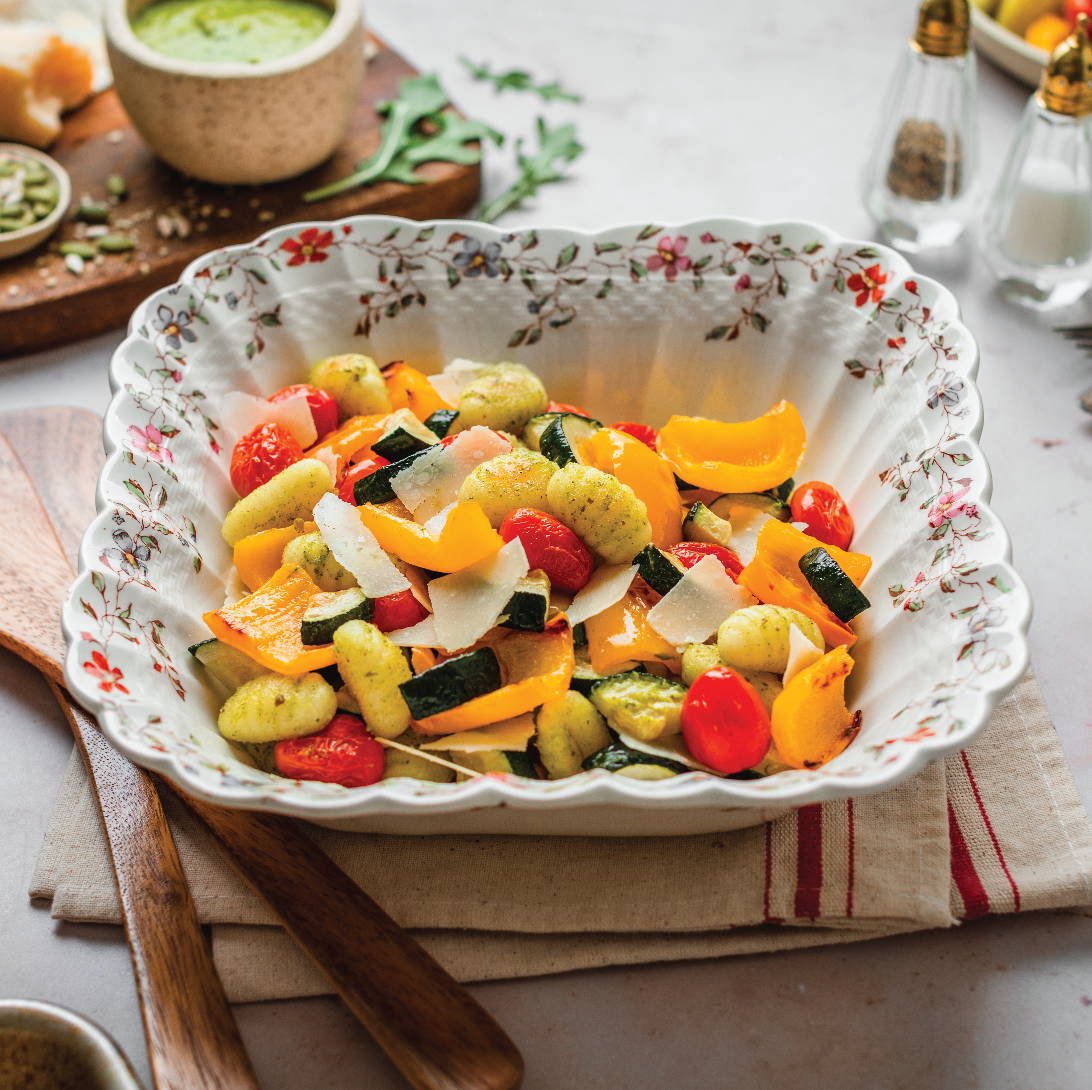 Bring your appetite when preparing this meal! With the combination of vegetables and baked gnocchi, this meal is large. It will comfortably feed 2 people as a full meal or 4 as a side meal if you add a protein. You can cook the protein alongside this dish by adding it to the sheet pan. We suggest pairing it with chicken, shrimp, or sausage.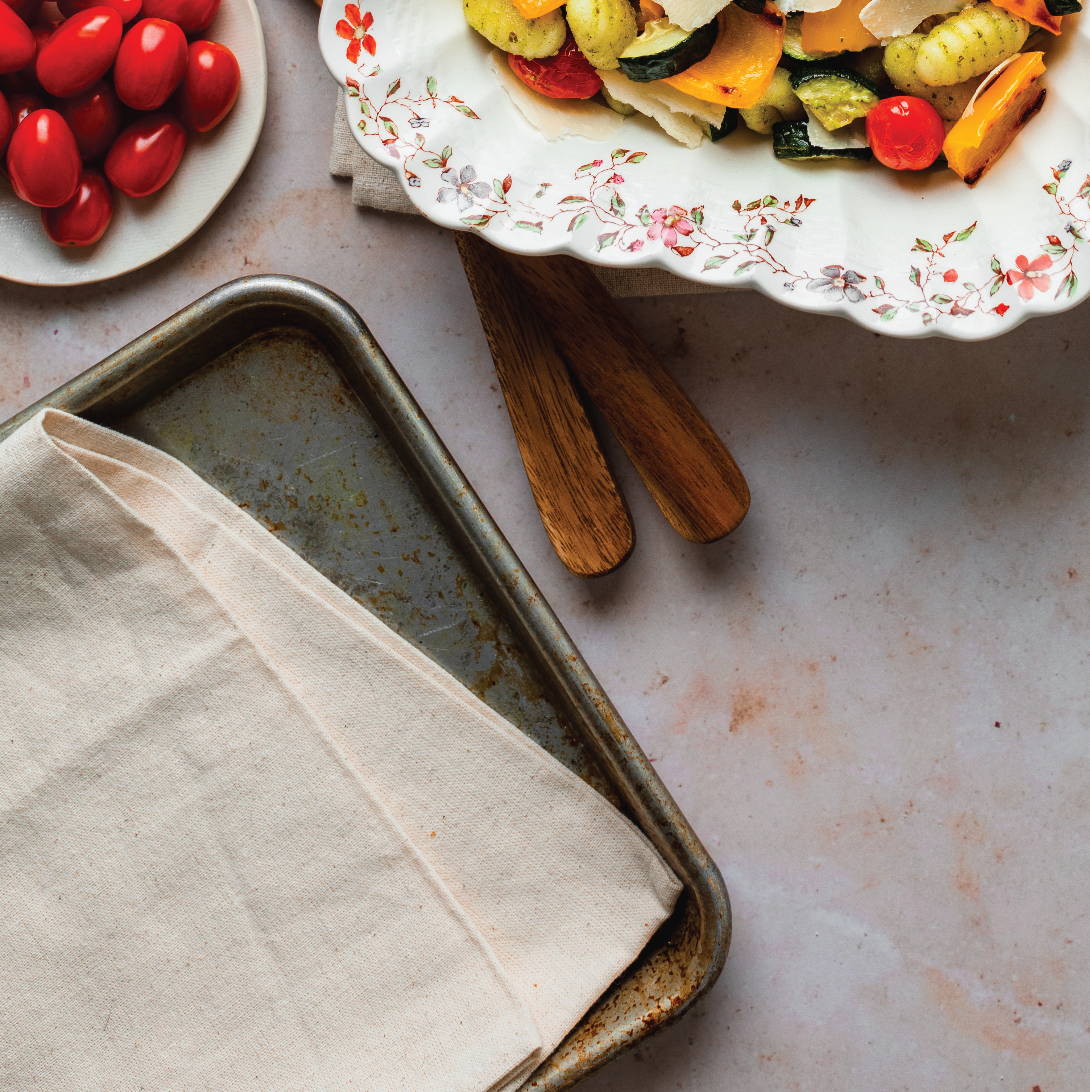 Ready in 25 Minutes or Less
To prepare this meal, set your oven to 425°. You are going to add your protein of choice to a baking sheet (if desired) along with the cut zucchini, grape tomatoes, cut yellow pepper, potato gnocchi, and a drizzle of oil, salt, and black pepper. Bake for 22 to 25 minutes, flipping half way through.

This is the best part. Dinner is ready! Remove from the oven and toss the entire meal with the lemon pesto. Toss in the parmesan cheese and a squeeze of fresh lemon juice, and dinner is served!