The Italian Chop Salad
from Inspired Go
Every couple of weeks, we like to mix things up with a chopped salad recipe that has ingredients that are cut smaller. This makes the eating experience extra flavourful and fun because you get a whole mix of ingredients with every bite. This recipe features a wide range of protein and flavour-packed ingredients that give this salad recipe an extra special something. Enjoy this absolutely delicious chopped salad while it is available!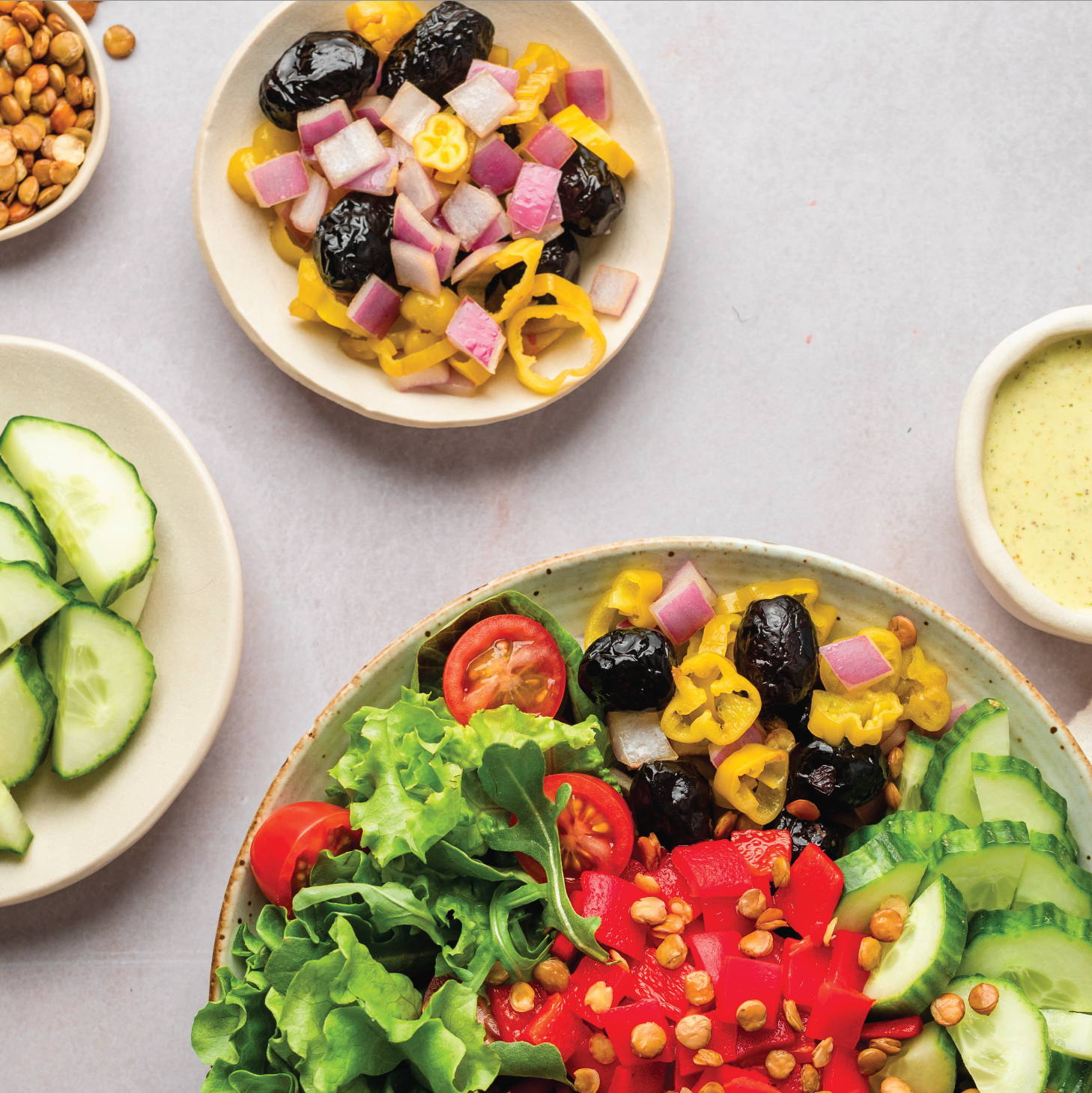 Sugar and Spice and Everything Nice
This Italian salad recipe hits a perfect balance of sweet, salty, and spicy, making it bold, vibrant, and truly irresistible. You'll even find a few unexpected salad ingredients that send the taste profile over the top. In particular, it has a few key tasty ingredients, so even though it's healthy, it doesn't skimp on flavour. The extra flavour boost can be credited to the pepperoncini, black olives, red onion, and roasted red pepper. This combination is a healthy dose of heat and tanginess. We added soft chickpeas and crispy lentils to boost your protein intake and provide a wide range of textures in the meal. Greenhouse lettuce, arugula, and cucumbers are a fresh and crisp addition.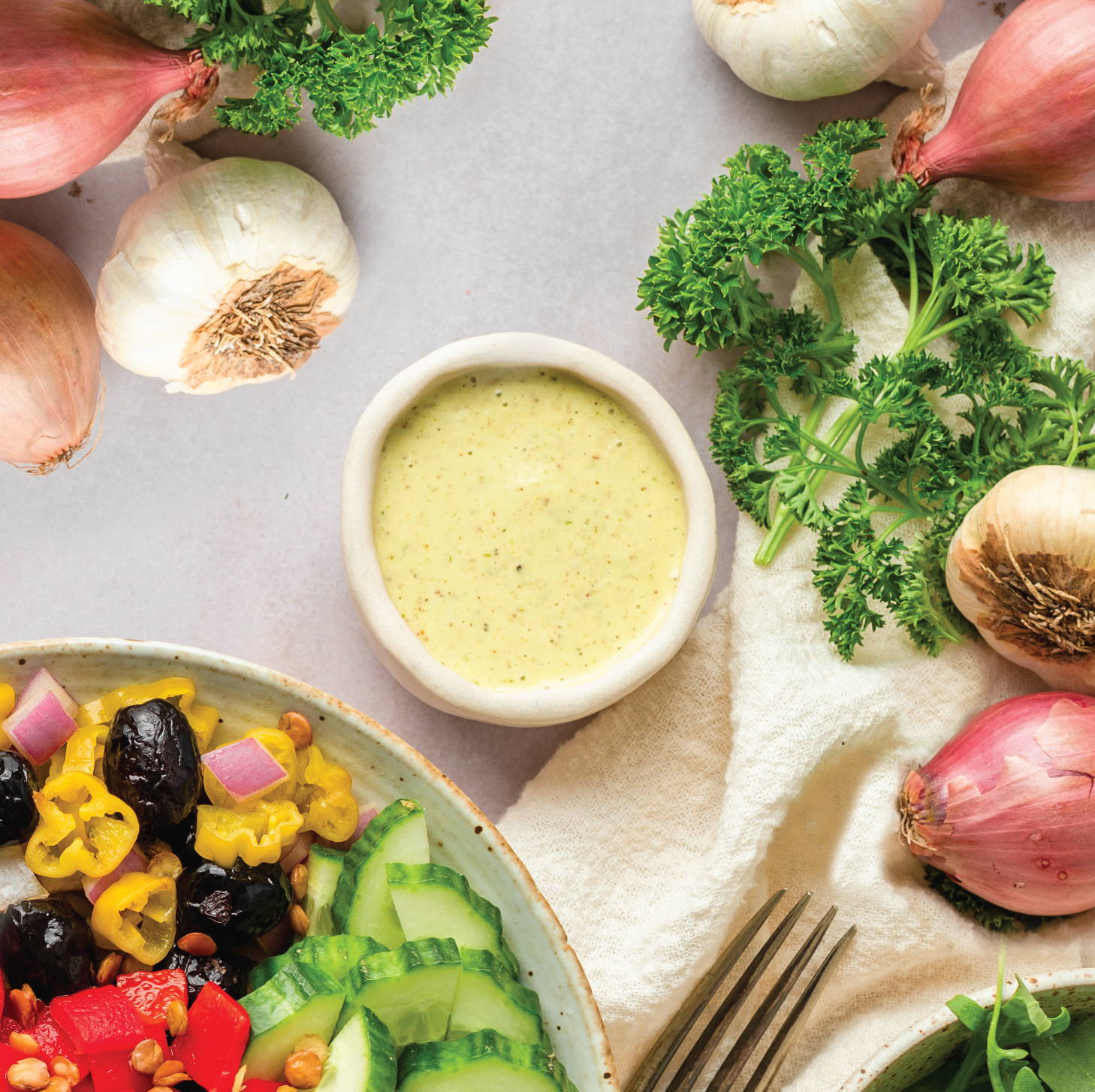 The Homemade Italian Vinaigrette
The best part is that you will toss all of those tasty salad ingredients with a bold, homemade Italian vinaigrette salad dressing. This salad dressing recipe features a wide range of fresh ingredients, which make the dressing so flavourful. We feature fresh lemon juice, blended garlic, fresh shallot, parsley, and oregano leaves with a hint of dijon mustard. The result is a seriously addictive Italian salad recipe!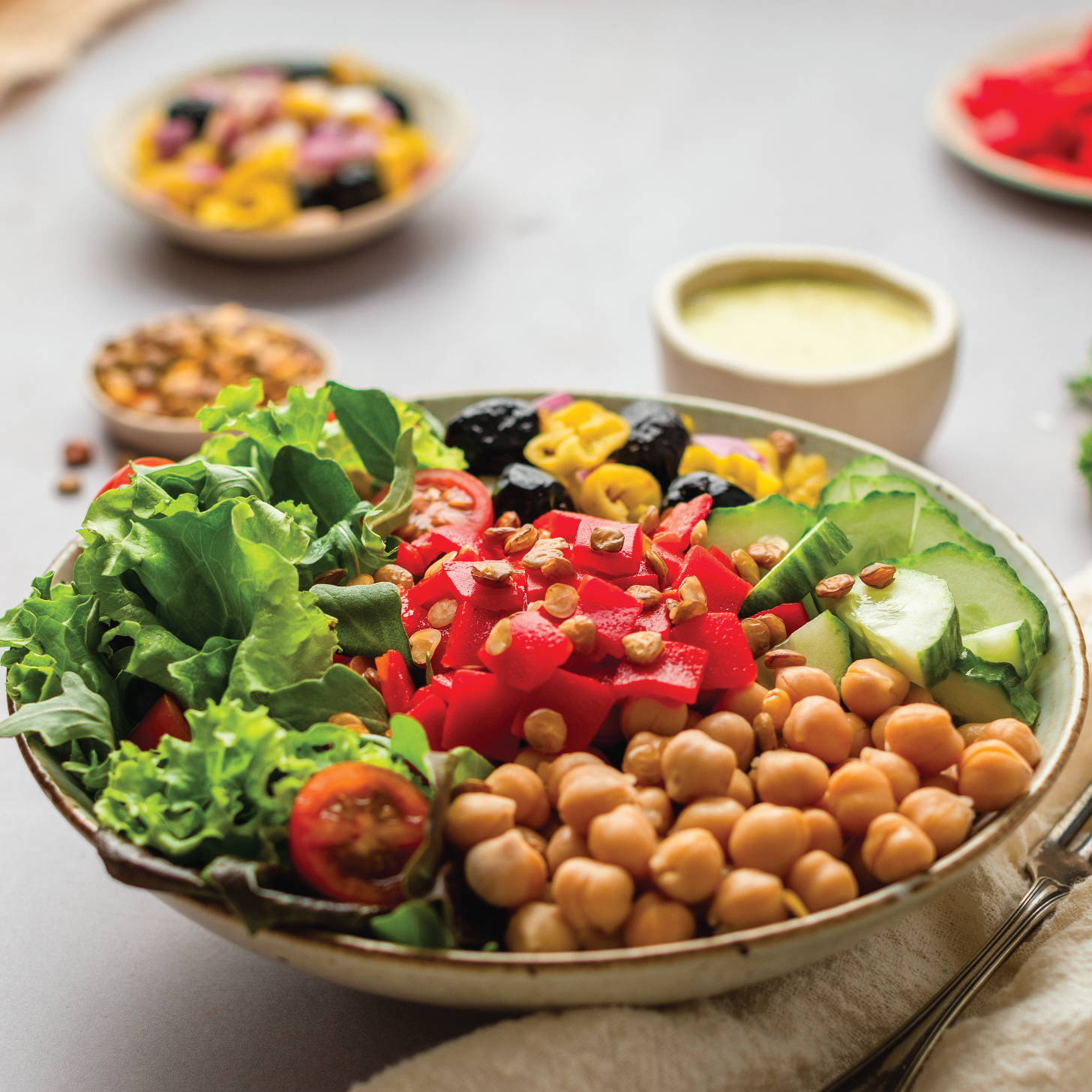 It Sounds So Good; It Can't Be Healthy?
The Italian Chop Salad recipe is packed with fresh ingredients and features a simple vinaigrette salad dressing, which features more fresh ingredients and some healthy fats. This large serving with dressing is 440 Calories and 11 grams of protein. This recipe is also gluten-free, dairy-free, vegetarian, and vegan. The salad dressing makes up 250 calories, and less can be used to cut down on calories and fat. It's the perfect salad for any situation!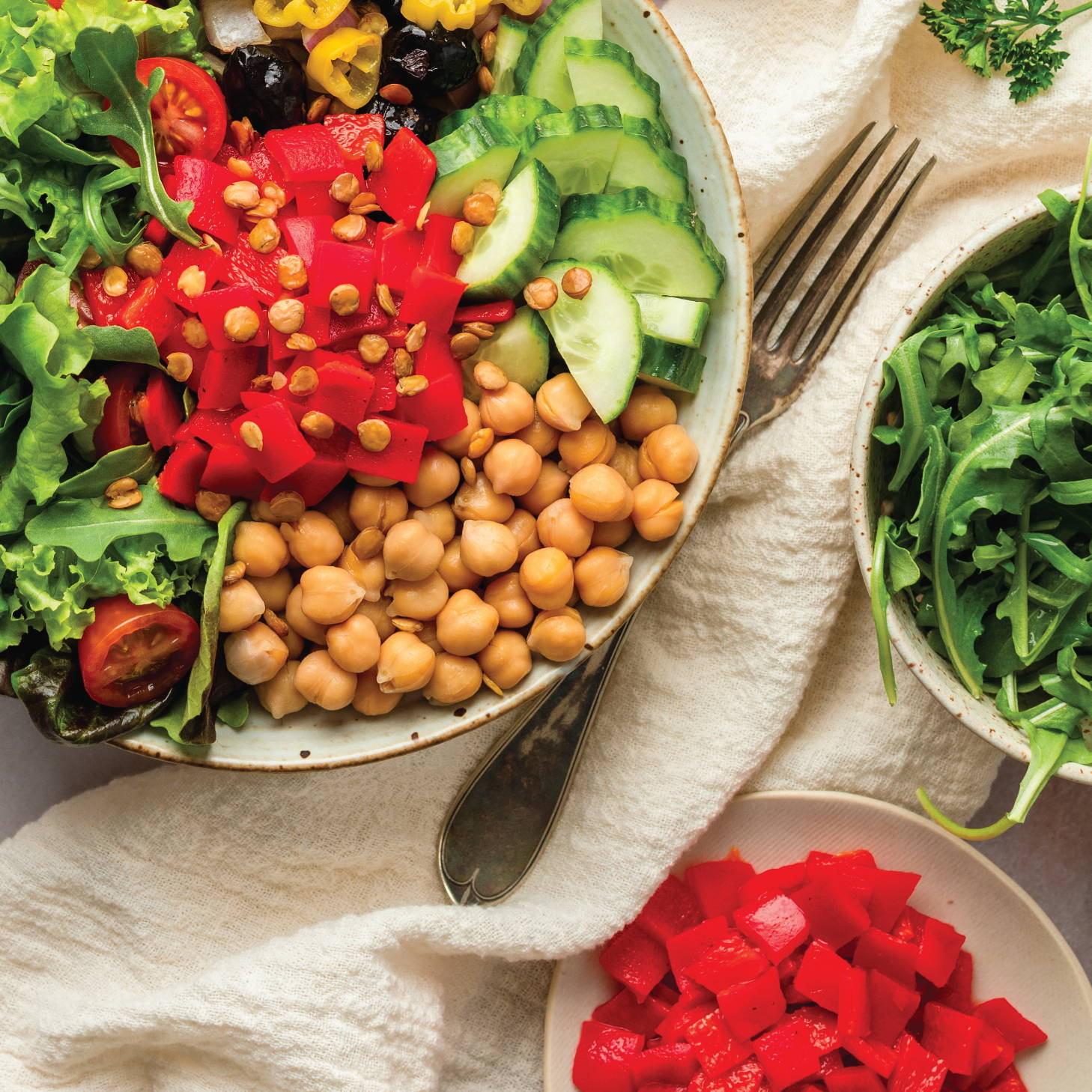 Order the Italian Chop Salad Now!
You won't find a more gorgeous side salad than this stunner. It's delicious and completely craveable. The Italian Chop Salad features a wide range of protein and flavour-packed ingredients that give this salad recipe an extra special something. If you have just discovered Inspired Go for the first time, congratulations! We make healthy eating easier by delivering fresh and healthy meals to your door that last in the fridge all week. We have a lot of recipes just like this one that have a little something for everyone. Place an order today!