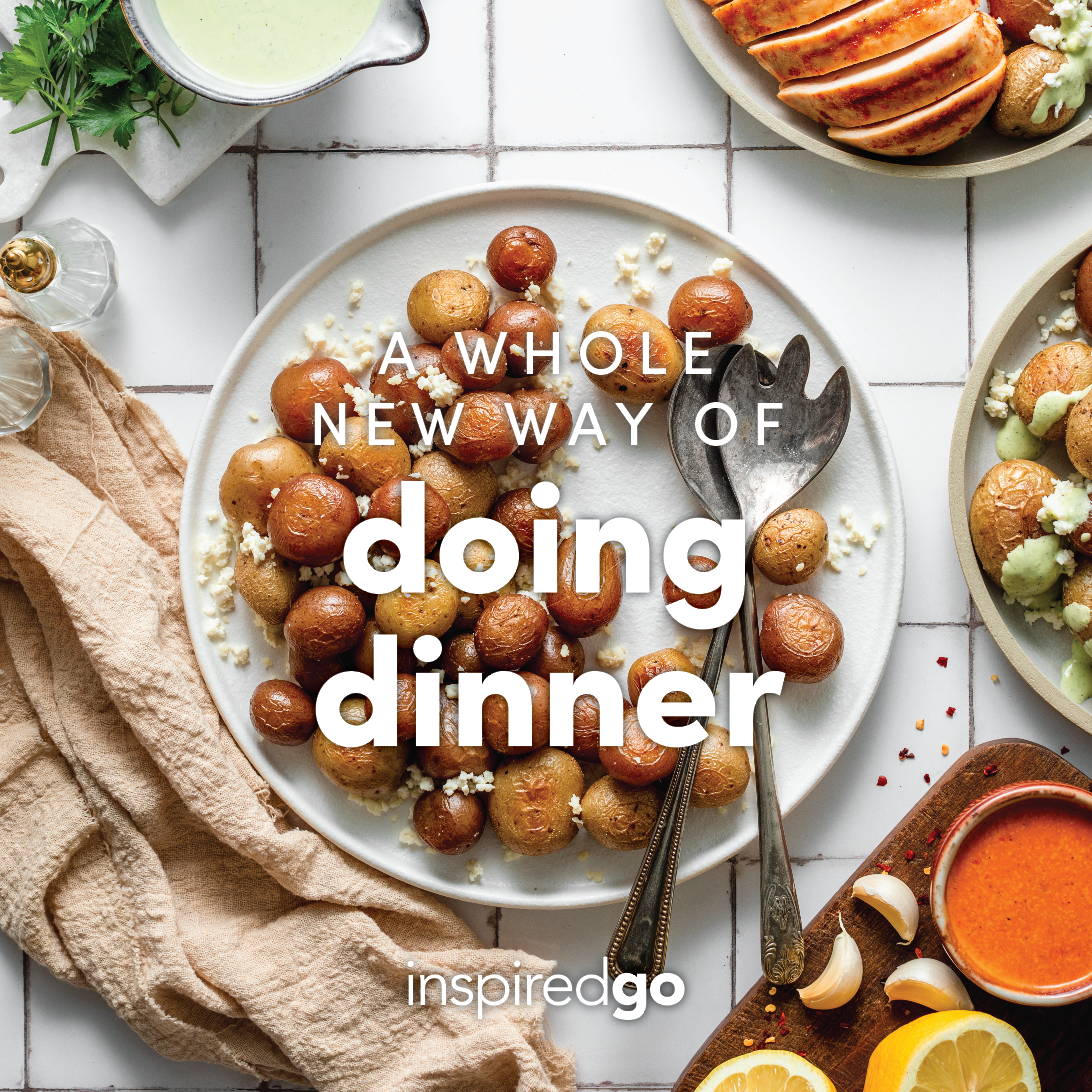 The Best Summer BBQ Meal Idea
When it comes to enjoying an easy and healthy meal, we prioritize our busy lifestyles. Often that means you don't have time to meal prep, grocery shop, prep ingredients, and cook your meal. When the hustle and bustle of summer hits we don't want your healthy eating goals to fall by the wayside. This is why we have put a lot of research and development into creating easy and delicious family meal recipes. If you are looking for an easy meal idea, an easy healthy meal, or quick meal prep, you don't have to look any further!

You can find a whole lineup of precut and portioned Sheet Pan Meals on www.inspiredgo.ca. The latest launch in this lineup is our Green Goddess BBQ Meal. This meal features a delicious and creamy green goddess sauce which you spread over barbequed baby potatoes and toss in crumbled feta cheese. We also include a delicious peri peri sauce as a marinade and basting sauce for your grilled chicken. This meal takes seconds to throw onto the BBQ, there is no meal prep involved, and you have the rest of the time to enjoy the last bit of sun and still eat a tasty, easy, and nutritious meal for a low cost.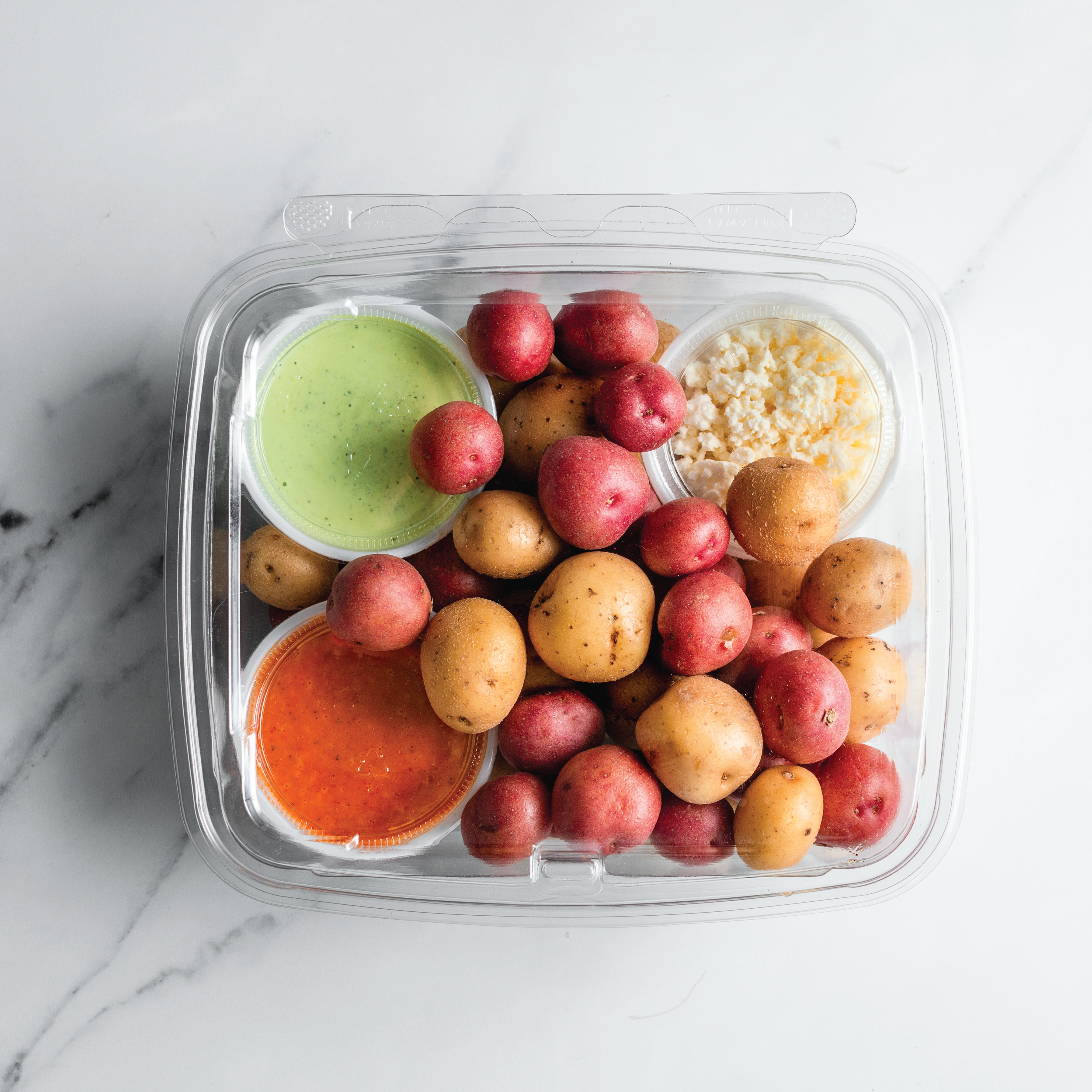 The Green Goddess BBQ Meal
The inspiration for this meal really comes down to the combination of flavours. Mixing the flavourful green goddess sauce with the salty feta cheese gives this meal the perfect zesty kick. It is an easy BBQ meal that will send your tastebuds soaring and the cleanup after dinner is also minimal. This meal is a meat and potato base and so it's guaranteed to satisfy even the pickiest of eaters.

The best part about this meal is that it is easy. You can enjoy it on the deck, you can bring it along to a friend's backyard BBQ, and it also makes for an exceptional camping meal. You need a BBQ, some tin foil, and a pair of tongs and you have your cooking utensils covered!

Stop worrying about what's for dinner. Your complete dinner solution is here and it is delivered right to your front door! Just visit www.inspredgo.ca to place your order.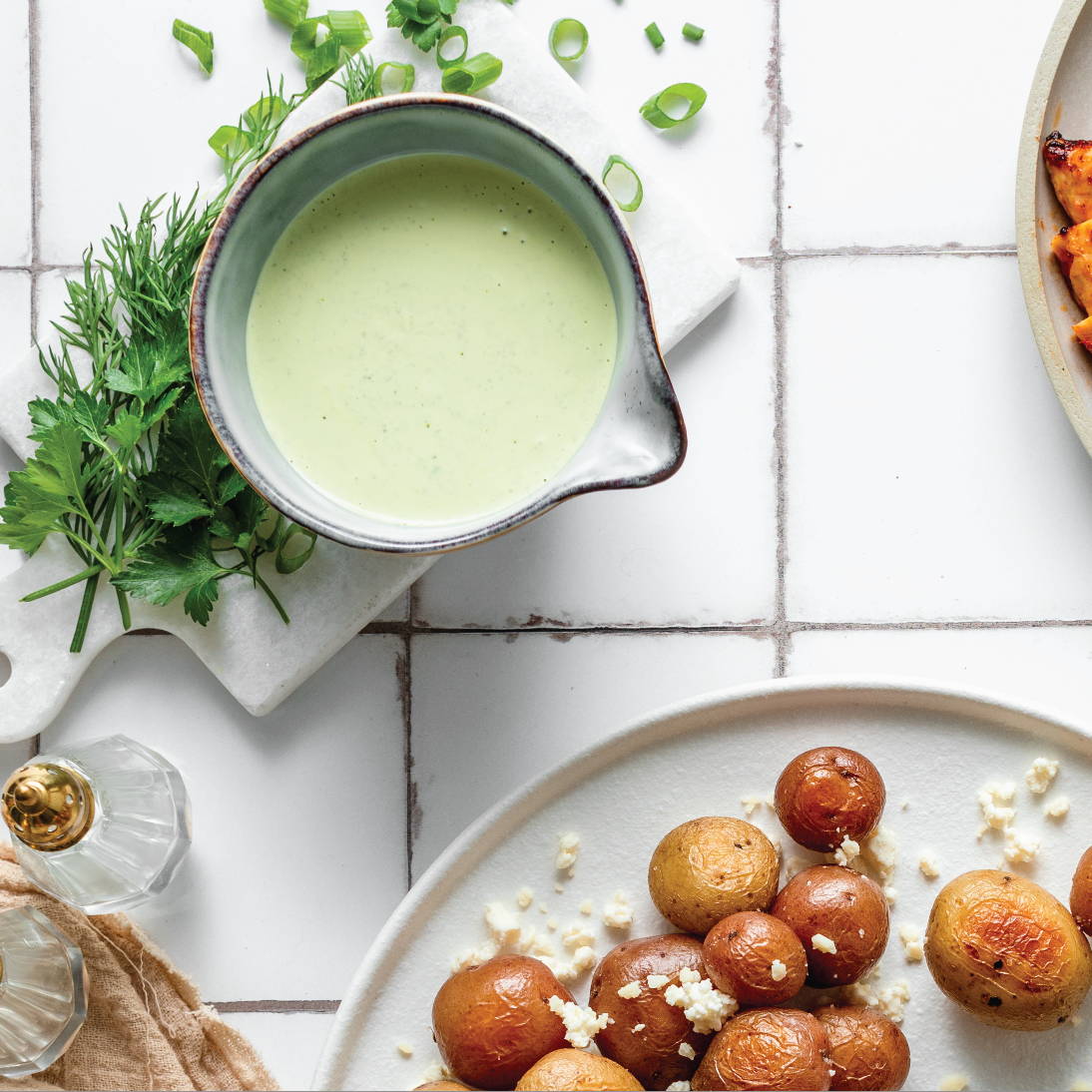 The green goddess sauce is intended for your potatoes. You wait until your potatoes are tender and you toss the sauce throughout before enjoying. As is customary with any green goddess dressing or sauce, it is packed with fresh herbs. We chose some staple ingredients like basil, chives, dill, parsley, capers and garlic. This homemade sauce also contains plain greek yogurt for a perfectly creamy and zesty texture and taste. Don't be surprised if you catch someone licking out the roasting pan at the end!

This meal also comes with a peri peri marinade for your grilled chicken. It was a serious toss-up between naming this meal after the green goddess or the peri peri sauce. Both hold such crucial components of this meal. The peri peri sauce originated from Africa and traditionally contains quite a bit of a kick. We kept our sauce milt to appeal to a wider range of taste profiles but packed it with flavour. Our homemade peri peri sauce combines red pepper, garlic, red onion, basil, and lemon with spices like paprika, chili powder, and salt. We recommend marinating your chicken in part of the provided sauce before you grill your chicken. The remaining marinade is then topped onto the chicken once you have plated it.


The Peri Peri Grilled Chicken
A staple in any easy meal is the protein. This easy grilled chicken recipe is one of our favourite BBQ meal ideas. The feature is the peri peri sauce to highlight this chicken recipe. The key to a perfectly grilled chicken breast is letting your chicken marinate for as long as you can and being diligent in not overcooking your protein by setting a timer. We also recommend that you cook your protein to an internal temperature recommended by Health Canada.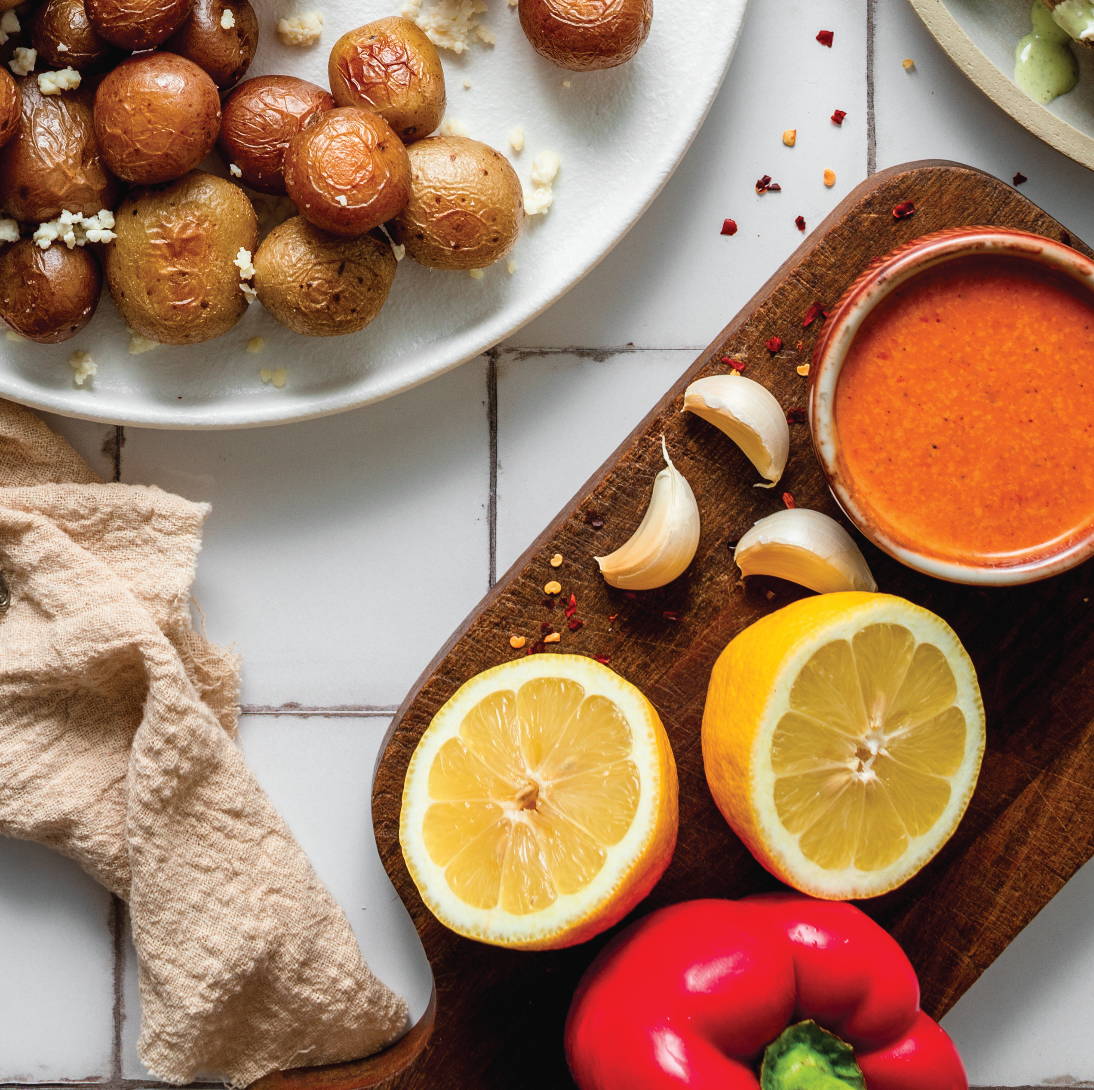 Mixing Up this Easy Meal Recipe
If you are like us and plan to eat this BBQ meal over and over again, you might be looking for ways to mix things up a little bit. We suggest serving some grilled corn on the side or throwing some chopped broccoli on the BBQ to accompany this meal. We don't blame you for forgetting the meal prep and relying on us at www.inspiredgo.ca to have your simple meal solutions and easy meal plan ideas!