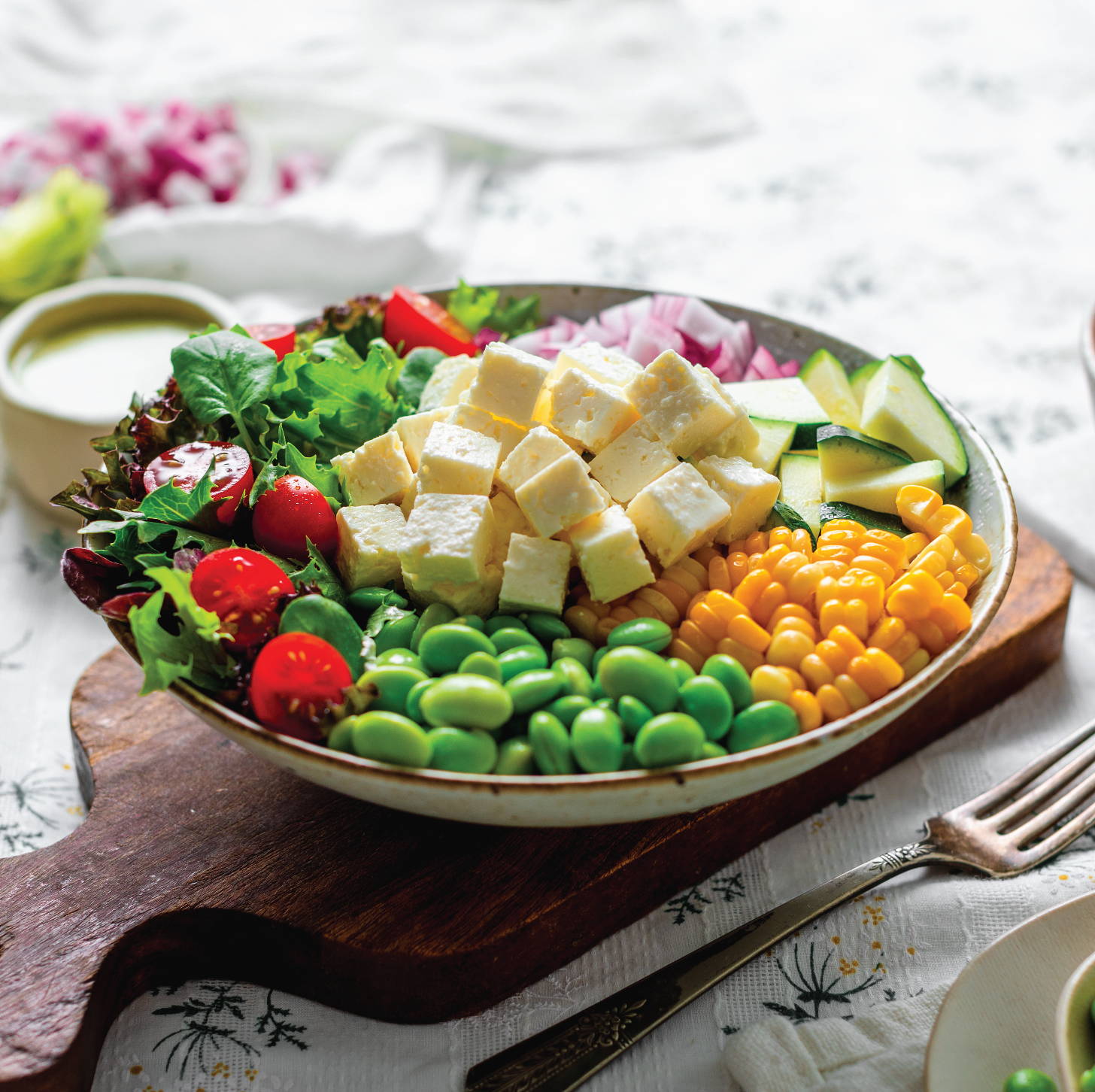 The Garden Medley Salad
from Inspired Go
We have created and launched plenty of salad recipes, and a lot of them are great recipes! You can check out the current summer line-up at www.inspiredgo.ca. When we set out to create this unique ensemble, we wanted that garden salad to giving you fresh feelings. The feeling you get when you eat fresh garden vegetables! That is how the Garden medley Salad was born, and we are so excited to share it with our salad recipes loving community!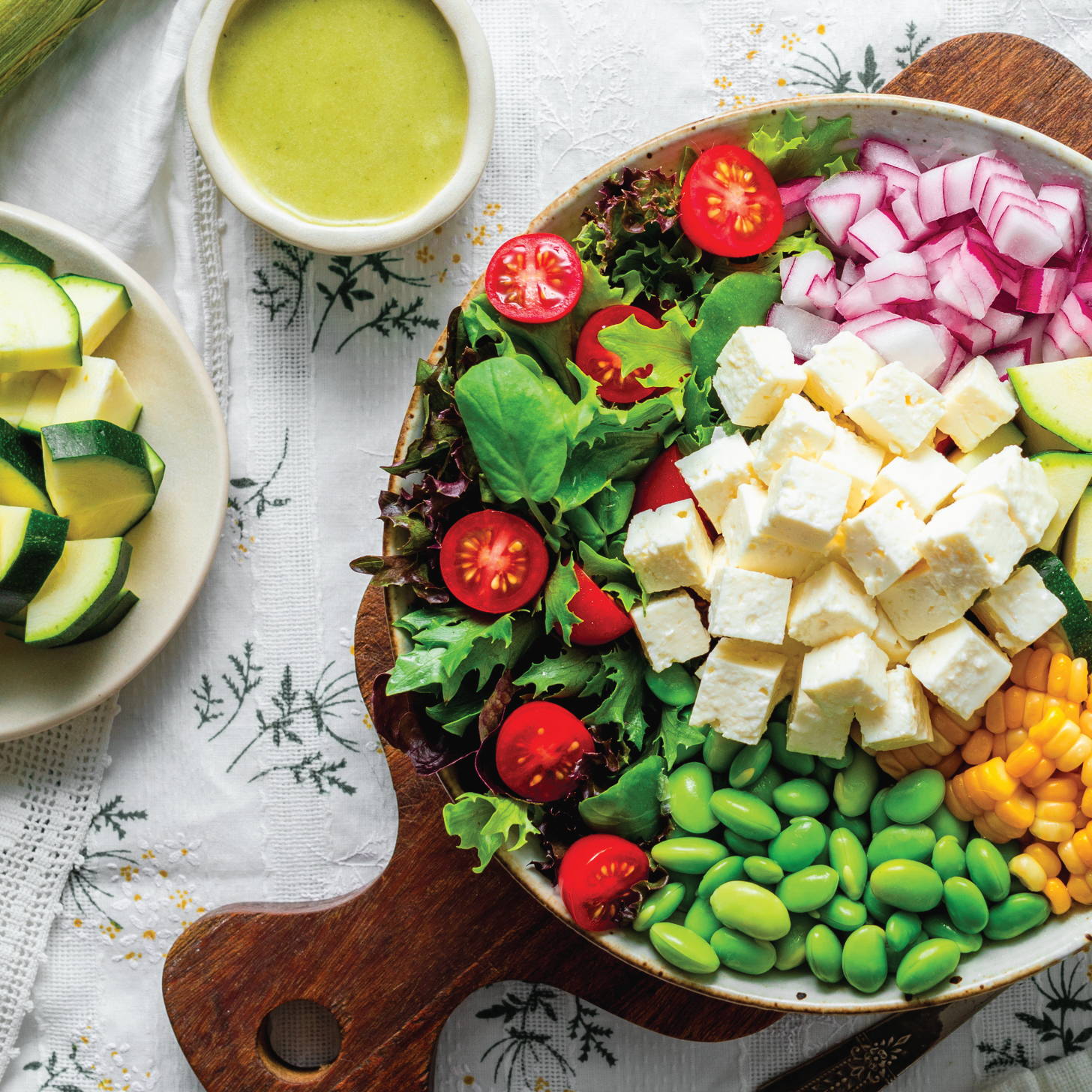 What makes this a Great Recipe?
This fresh garden taste of summer features corn, zucchini, tomatoes, onions, and our sustainable greenhouse-grown lettuce. In the Garden Medley Salad, we paired the fresh garden ingredients with a delicious salad dressing - a light herb vinaigrette - and cubed feta, providing the perfect tangy twist to your meal.

The secret behind our recipes is chefs who know what they are doing in the kitchen. We have endless testimonials from customers telling us that they would have never combined the same flavour profiles, but once they tasted it, they were hooked! This is the secret behind Inspired Go. We have set out to make you crave healthy food, which means we have to be pretty good at understanding what your tastebuds will like!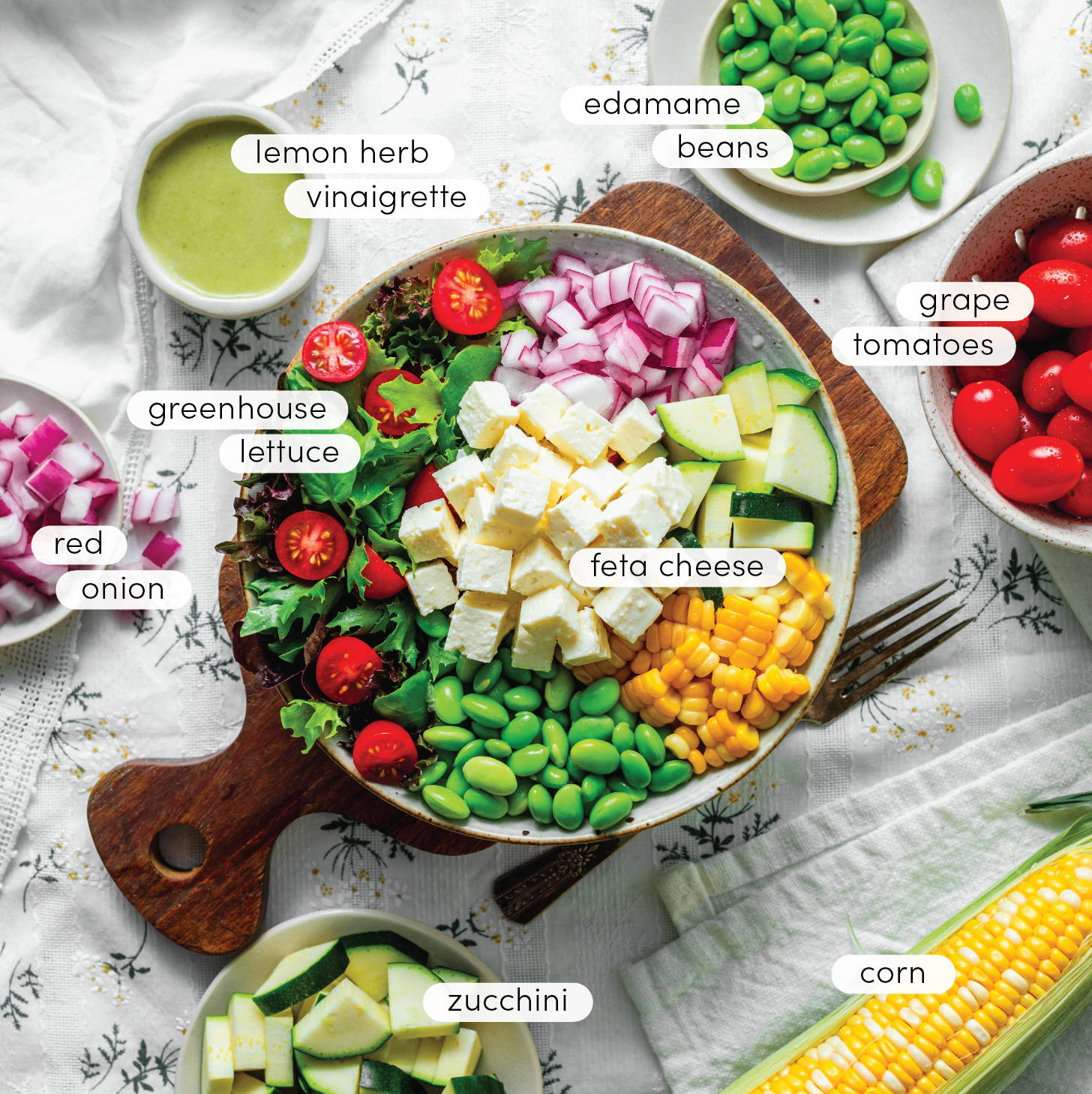 Let's Talk About Fresh Garden Ingredients
Our ingredients are grown by our very own growers throughout Canada and the world. We are so excited for the summer months when we can feature the ingredients of some of our local families. Many of these farms have been run by generations of growers, and they are experts in what they do. The result is delicious, fresh, and quality produce to share with our customers in this great recipe. Learn more at www.inspiredgo.ca.

Zucchini is a versatile and powerful vegetable. It is rich in vitamin A which supports your vision and immune system. It is also high in fiber, aiding in healthy digestion. Even just a few bites of zucchini will increase your antioxidant intake which helps protect your body from free radicals. Zucchini is just one of the many great ingredients in the Garden Medley Salad, and it packs a punch!

We are big fans of grape tomatoes and are always trying to improve the quality of the tomatoes we promote. With the onset of summer, we have been able to share our favourite ones with you. Grape tomatoes are low-calorie and also a great source of fiber. They contain vitamin A which supports eye, bone, and skin healthy and helps your body protect itself from infection.

The most important ingredient in any of our salads is our greenhouse-grown lettuce. This is the key to this garden salad. We pride ourselves on our greens because they truly make a difference in any of our meals. They are grown without the use of pesticides, and they are grown using 95% less water than you would use in a field. This means they are better for your body and the environment. Eating lettuce aids with hydration, bone strength, vision, and sleep. Get your greens in you!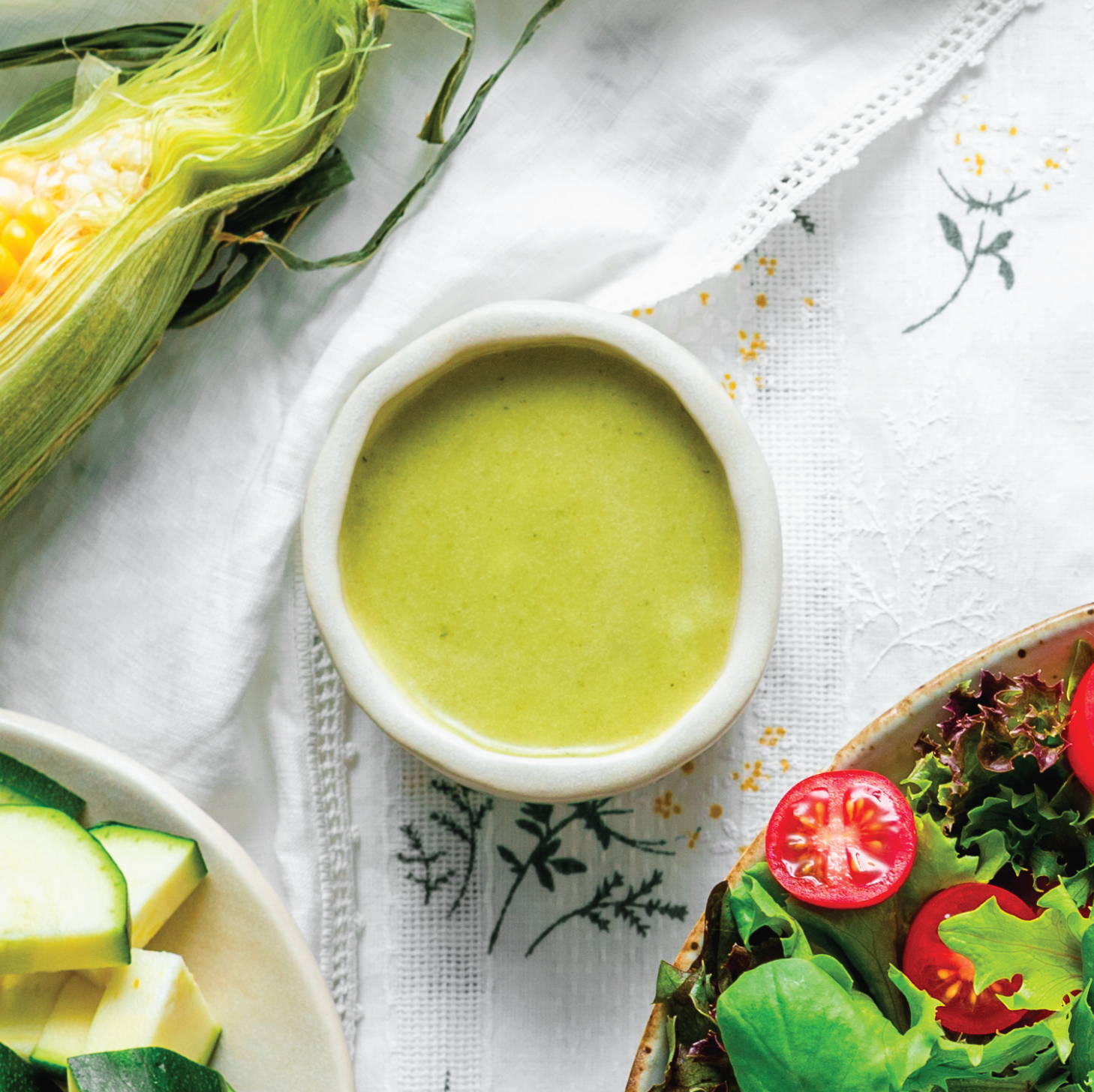 It's All in the Salad Dressing
The secret to this great recipe is the Garden Medley salad dressing. We focused on complimenting the fresh garden ingredients to bring out the fresh flavours and ensure that every customer believes this is a great recipe.

The lemon herb vinaigrette is a delicate balance of oil, lemon juice, herbs, and a splash of maple syrup for that perfect sweetness. The flavour is brought out by the pinch of salt and a hint of garlic powder.

You can try the delicious Garden Medley Salad today by placing an order on www.inspiredgo.ca. Inspired Go's mission is to inspire every individual to thrive by removing the barriers to healthy eating. Inspired Go has you covered with fresh and healthy meals delivered to your door when you need a quick meal. Perfect for easy meal prep throughout the week, Inspired Go offers meal delivery of salads, sheet pan meals, juices and more.