The Cheeky Tzatziki Salad
from Inspired Go
We have worked long and hard on a Mediterranean salad that will survive the test of time on our menu. We rotate menu items based on the number of times they are ordered and the frequency that they are reordered. Our Mediterranean flavour profiles never seem to last long, but we are here to change that with the intensely tested and tasted Cheeky Tzatziki Salad!

The Cheeky Tzatziki Salad is loaded with fresh vegetables that are tossed in a light and creamy tzatziki dressing. It's packed with flavour, nutrition, and it rings in at only 320 calories - which honestly, makes it a work of art! As we embrace these summer days, it is the perfect meal for lunch or dinner because it is so refreshing and easily pairs with any protein of choice to modify it to your liking!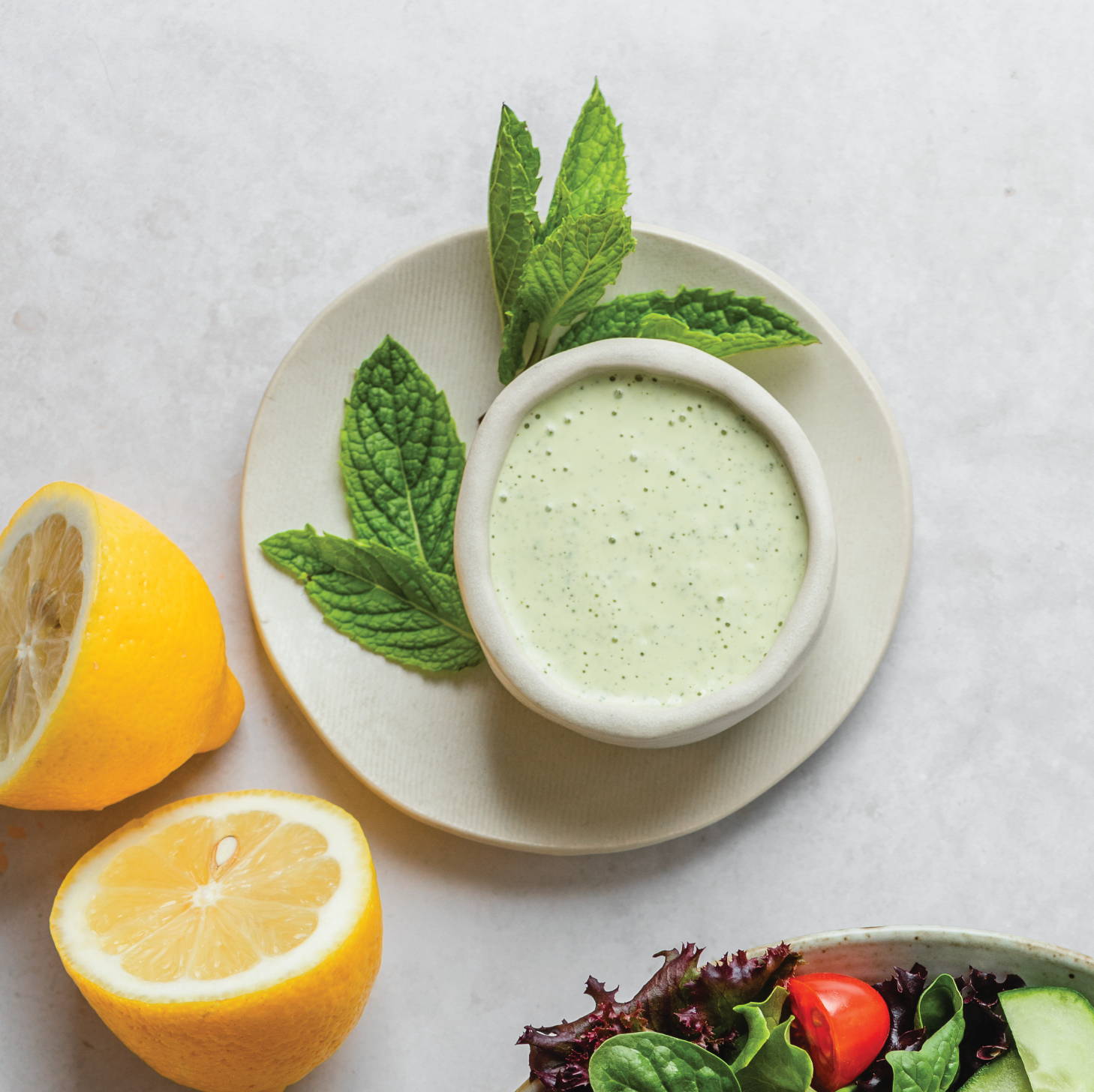 The Creamy Tzatziki Dressing
We created the perfect creamy tzatziki dressing to pair with the refreshing and light ingredients that are featured in this meal. This dressing is greek yogurt based and packed full of our favourite herbs. The greek yogurt contains gives you an extra protein boost and the herbs contain micronutrients that help with your digestion. The fresh herbs also add an incredibly fresh taste making the dressing refreshing and light yet creamy in contrast!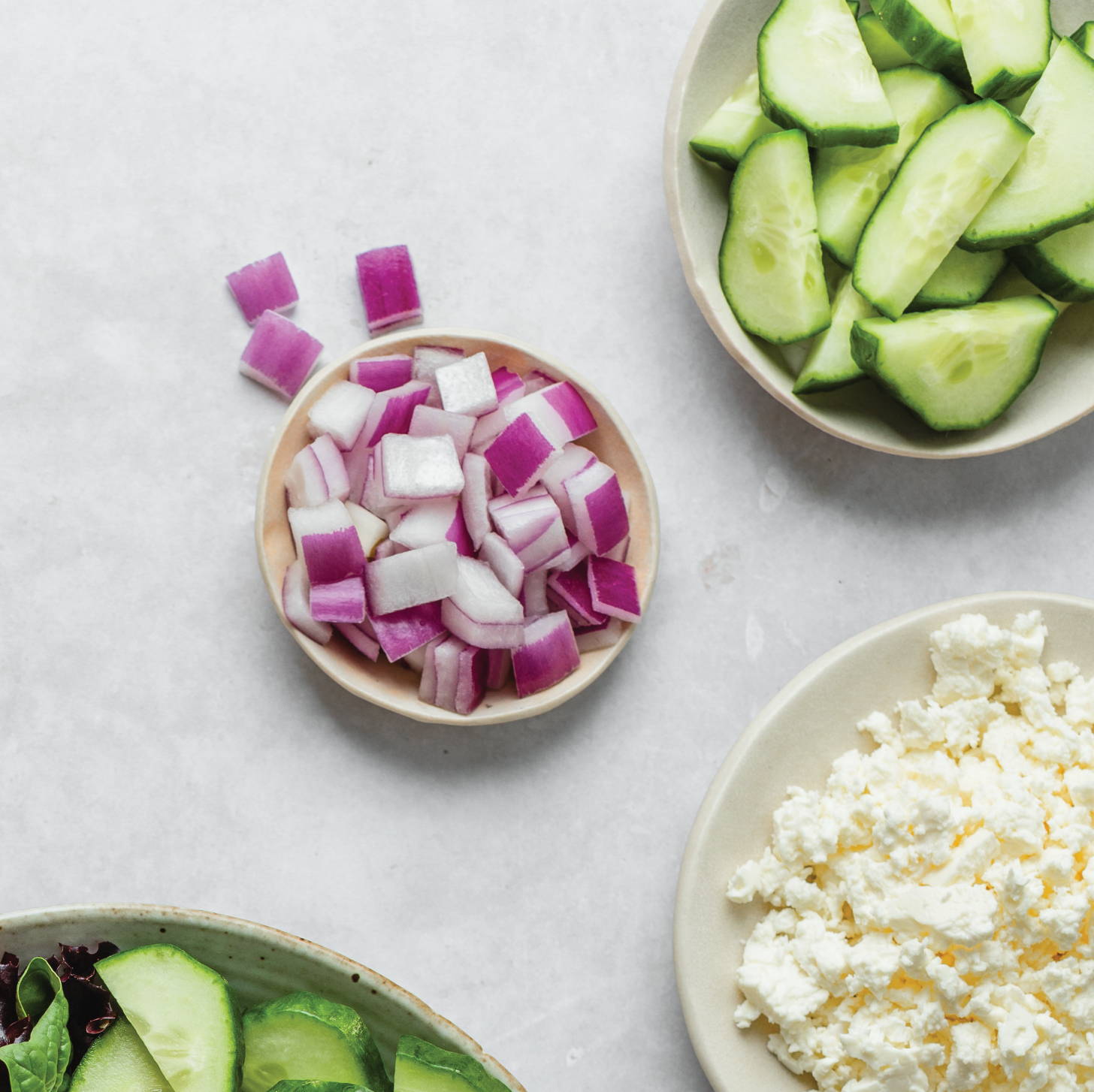 Fresh and Light Ingredients
We combined cucumber, tomatoes, and feta, alongside our greenhouse lettuce, to bring you a classic salad, but with a cheeky twist. We've added Canadian-made sea salt and pepper pita chips for some extra crunch and protein-dense chickpeas that work alongside the red onions to create the perfect bite. Its the perfect pairing of refreshing ingredients to keep you satisfied all day!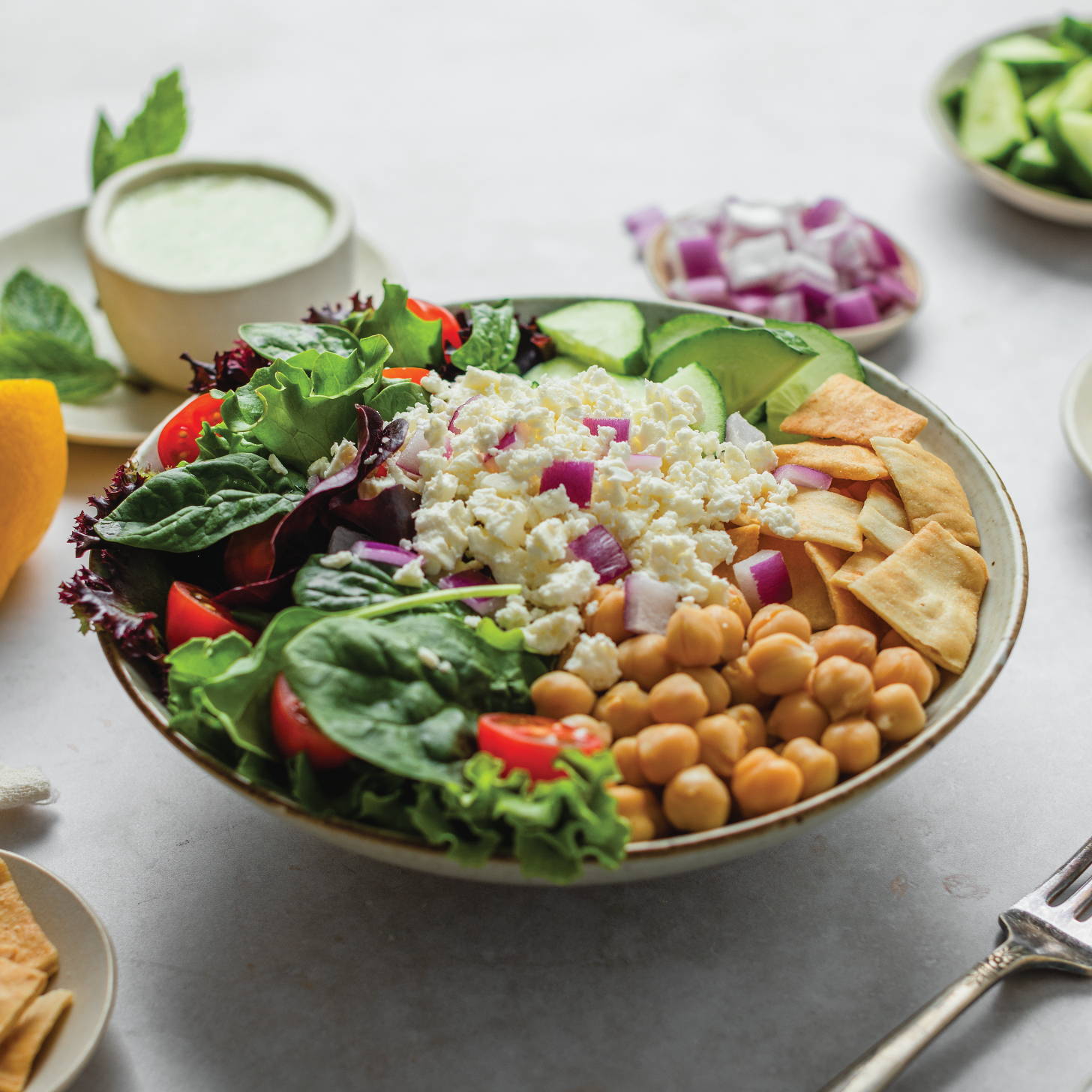 The Cheeky Tzatziki Salads most impressive feature is that it is only 320 calories making it one of our lowest calorie options. It also contains 15g of protein which means that you can also order this meal knowing that you will be left feeling full and satisfied. You can even add an extra protein to this meal for an added boost! This meal pairs well with almost any type of protein making it a versatile option that you can enjoy over and over again.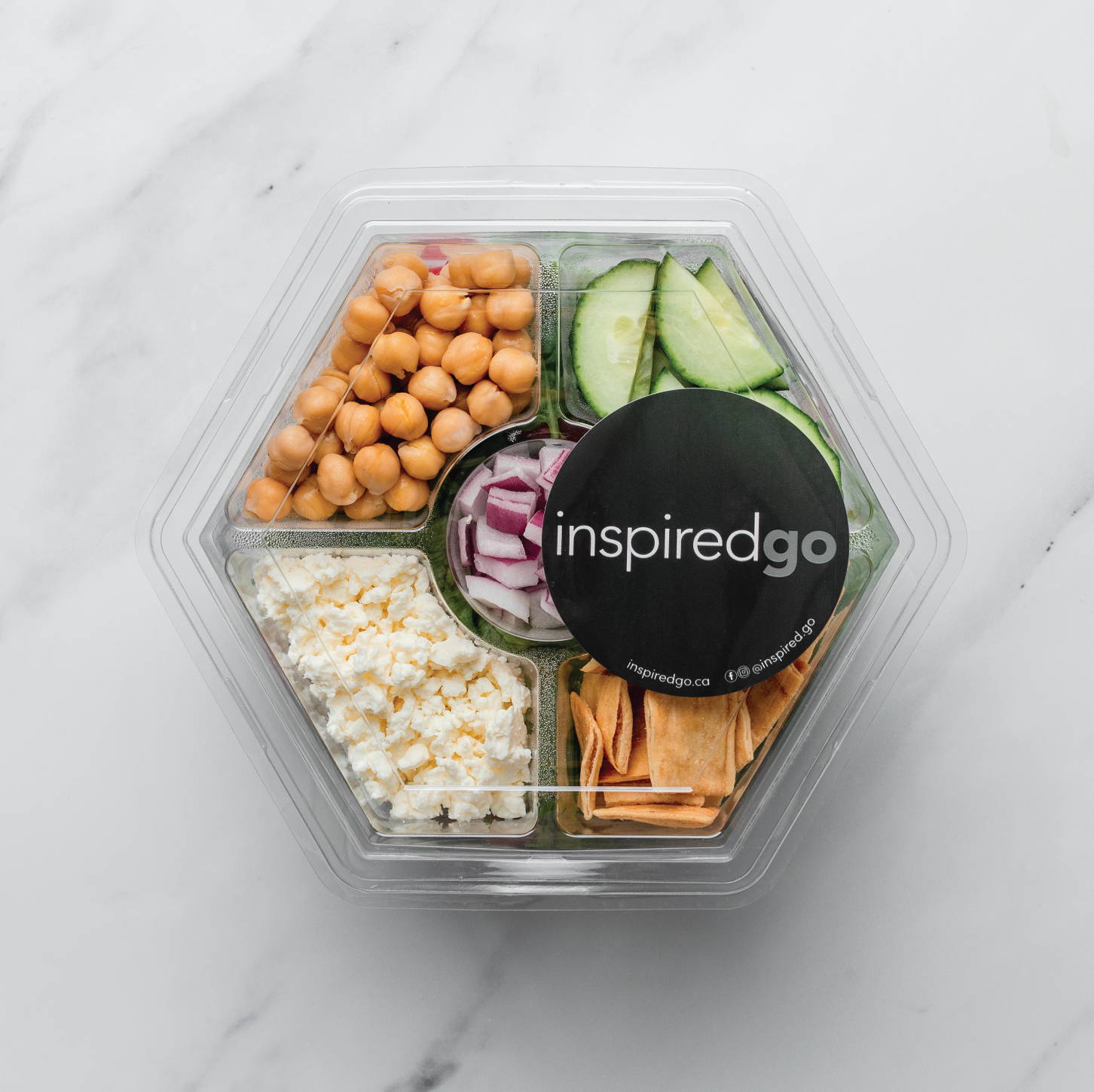 The Cheeky Tzatziki Salad is available now and can be delivered right to your door! Every ingredient in this meal is separated so that if there are ingredients that you don't care for you can remove them from this meal. This also means that every ingredient stays fresh and crisp until you are ready to enjoy it. Mix up the Cheeky Tzatziki Salad and be prepared to be wowed!