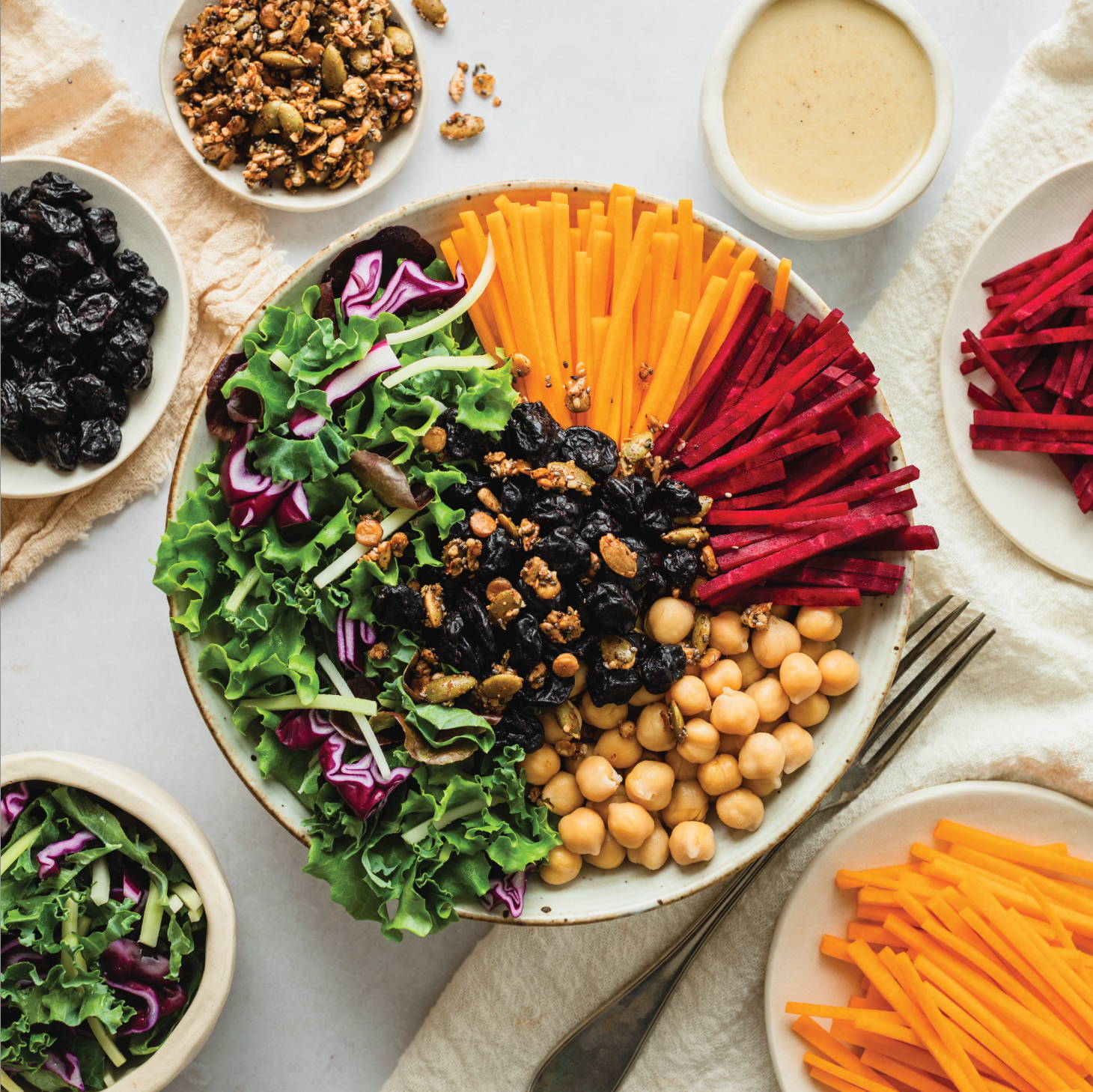 The Berry Superfood Salad
from Inspired Go
The Berry Superfood Salad is one of our favourite salads to date and is a homage to the original Superfood Salad. Every ingredient in this meal was carefully selected and paired to ensure you get the most out of your lunch hour. At Inspired Go, the Superfood Salad has become much more than just salad; it represents Inspired Go's commitment to healthy and delicious food. We can't wait to share this new favourite salad with you!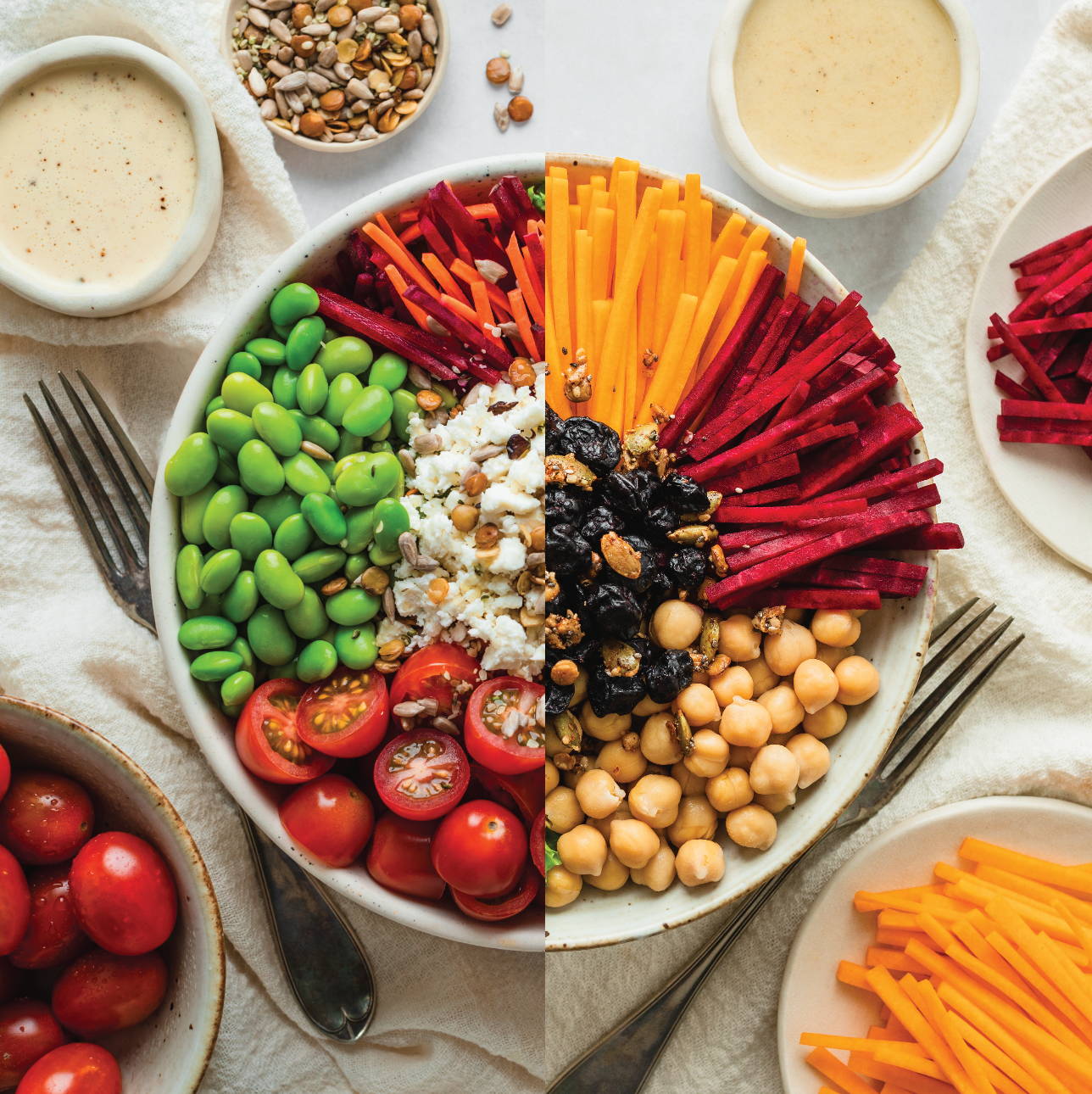 The Inspired Go Superfood Salad made its online debut in March of 2020. It was part of the first set of recipes launched when Inspired Go started doing home deliveries at the onset of the COVID-19 pandemic. Until 2022 it was undefeated as the #1 top seller on our menu. We now embrace many more options on our menu and have a whole array of flavours to experience. This new recipe is a whole new experience from the original Superfood Salad. We can't wait for you to experience them both!


What's in the New Berry Superfood?
We are glad you asked! As we began to reimagine the Superfood Salad, we wanted to pay a lot closer attention to the power of the foods within than we had in the past. You will notice that every single ingredient is carefully selected so that you are getting as many nutrients as you can, and we paid attention to pairing those ingredients with ones that will help your body process the nutrients. With the launch of this salad, we want you to feel notably energized and satisfied after consuming the meal.

The Berry Superfood Salad highlights the powerful blueberry, which is high in antioxidants, potassium, and vitamin C. The earthy beets, fresh kale, crunchy red cabbage, sweet butternut squash, and protein-packed chickpeas provide a symphony of flavours and textures. These ingredients also provide fibre and other essential nutrients such as potassium and iron to keep you fuelled and feeling great throughout your day. Our creamy lemon tahini dressing drizzled over the top, and our house-made protein powerhouse mix will satisfy you and round out the meal perfectly!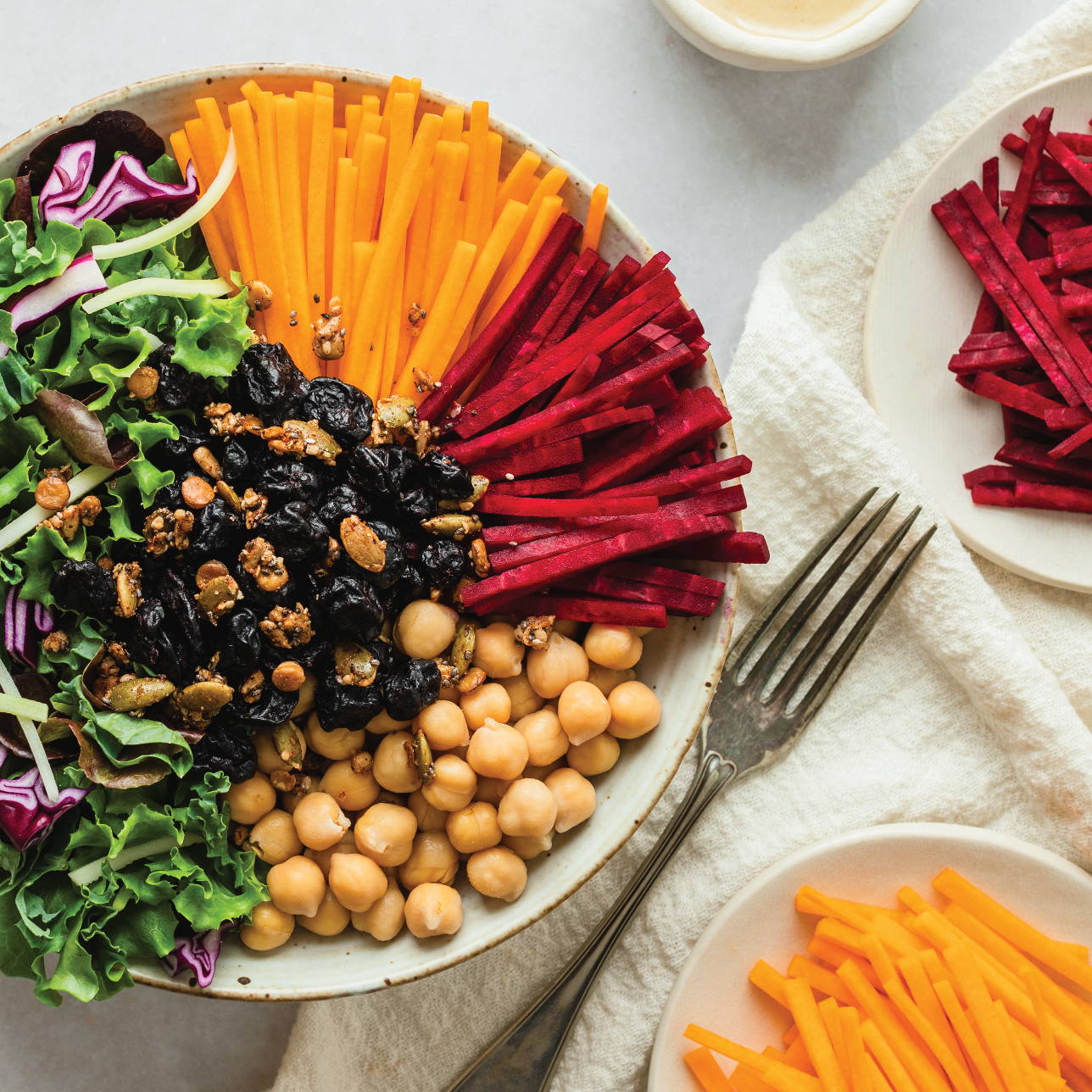 We work hard to launch new recipes and relaunch old ones so that you can continue to look forward to healthy eating. Even when it comes to the best flavour combinations, our tastebuds get tired of having the same thing repeatedly, and the reward becomes smaller. Without the reward of a delicious meal, it is easier to fall out of habit. We need a reward to reinforce positive habits. At Inspired Go, we help you build those positive habits, and part of that is reading the data we receive from your buying habits and understanding when it's time for a new recipe. We worked very hard to ensure that this recipe would be everything you hoped for. It has great flavour, great texture, and huge nutritional benefits.


Order the Berry Superfood Salad Now!
That's right! The Berry Superfood Salad is available right now. It is hands down our favourite recipe to date, and we cannot wait for you to try it! The recipe is a mix of chickpeas, dried blueberries, butternut squash, beets, a spiced protein crunch, shaved broccoli, purple cabbage, kale, greenhouse lettuce, and a homemade lemon tahini dressing. The salad is only 560 calories and contains 12g of fibre, 15g of protein, and a great deal of nutrients like antioxidants, potassium, and vitamin C. This meal will last up to 5 days in your fridge, and we deliver it to your doorstep for only $12. Order the Berry Superfood Salad today to find out what all of the hype is about!