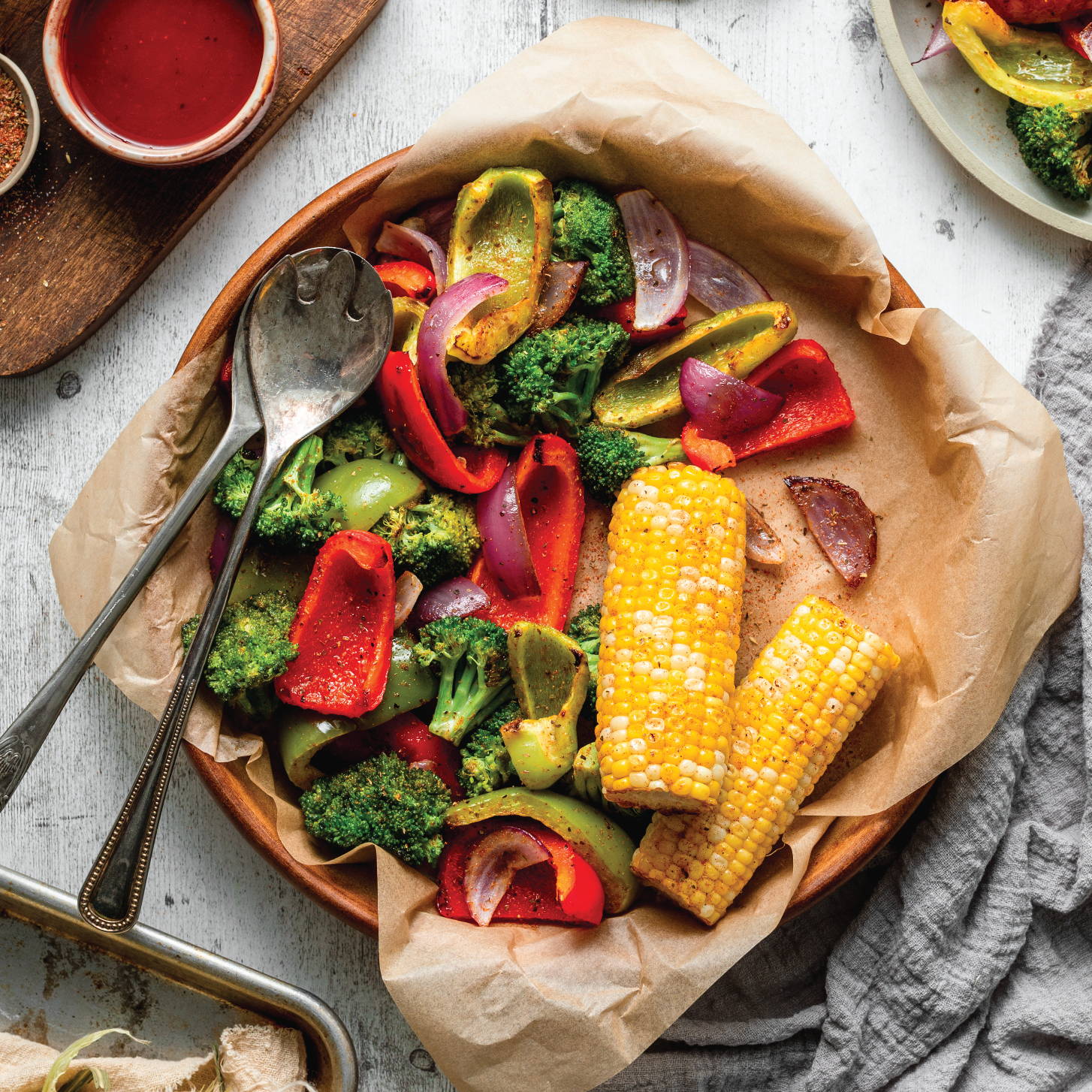 The Cajun BBQ Meal from Inspired Go
Inspired Go is back at it again with a quick, easy, and delicious meal. The Cajun BBQ Meal includes a delicious homemade BBQ Sauce for your protein and a specialty cajun spice blend to season your vegetables. There is no cutting, no fussing, and no prep work involved.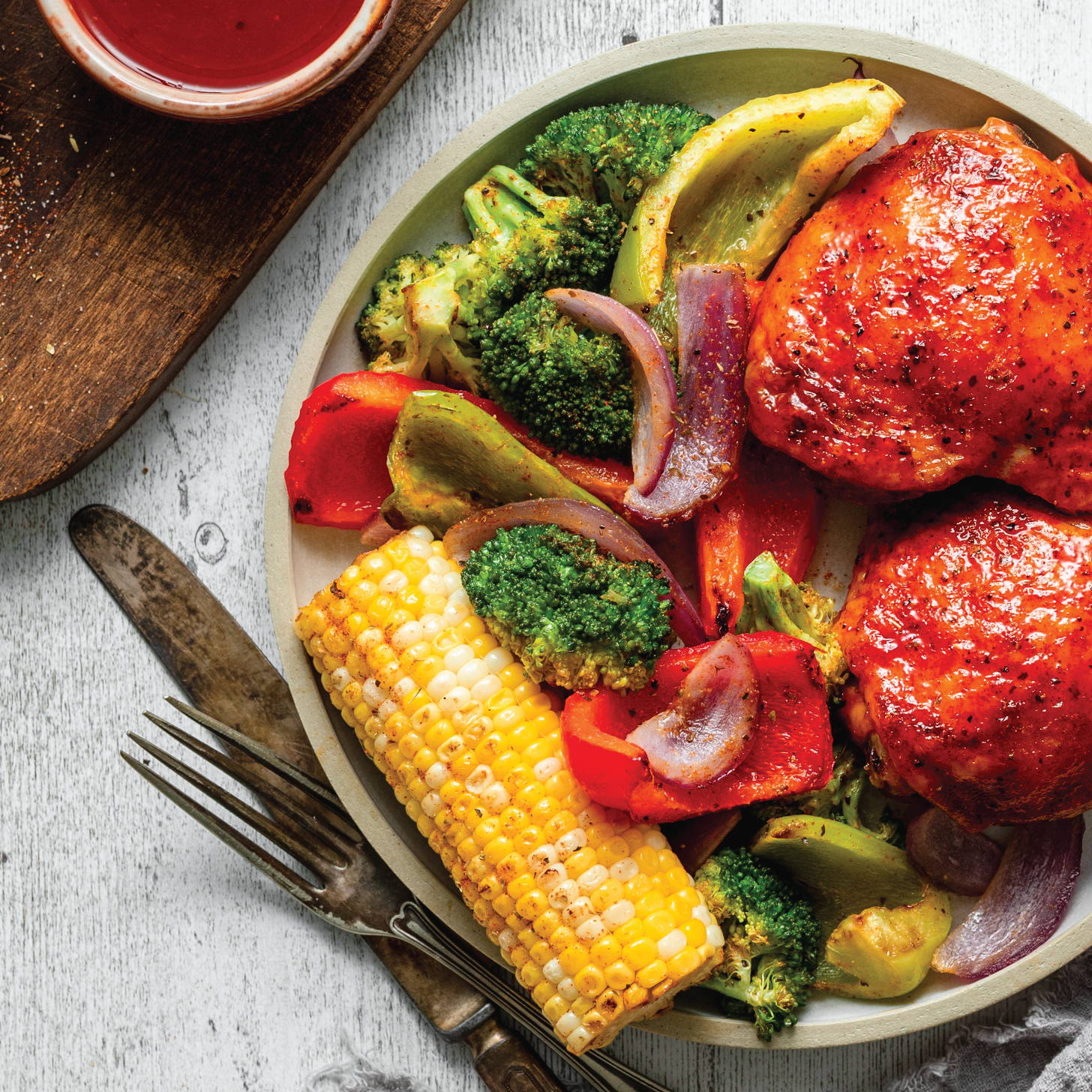 Fire up the grill! Using the barbeque is one of the tastiest and easiest ways to prepare vegetables. Once sprinkled with the cajun seasoning all you have to do is place everything in a tin pan, foil packet, or cast iron and grill away.

The featured vegetables in this great recipe are red and green bell pepper, corn on the cob, broccoli, and red onion. Each ingredient is cut and ready to cook. You do not need to do any chopping before you throw them on. The ingredients in this recipe are hearty, making it a great option to take with you on a camping trip, to the lake, or to a summer barbeque. You can cook your veggies in a tin pan, a foil packet, or a cast iron pan. Pair this cajun seasoning meal with grilled chicken, grilled shrimp, or grilled pork for a match made in heaven!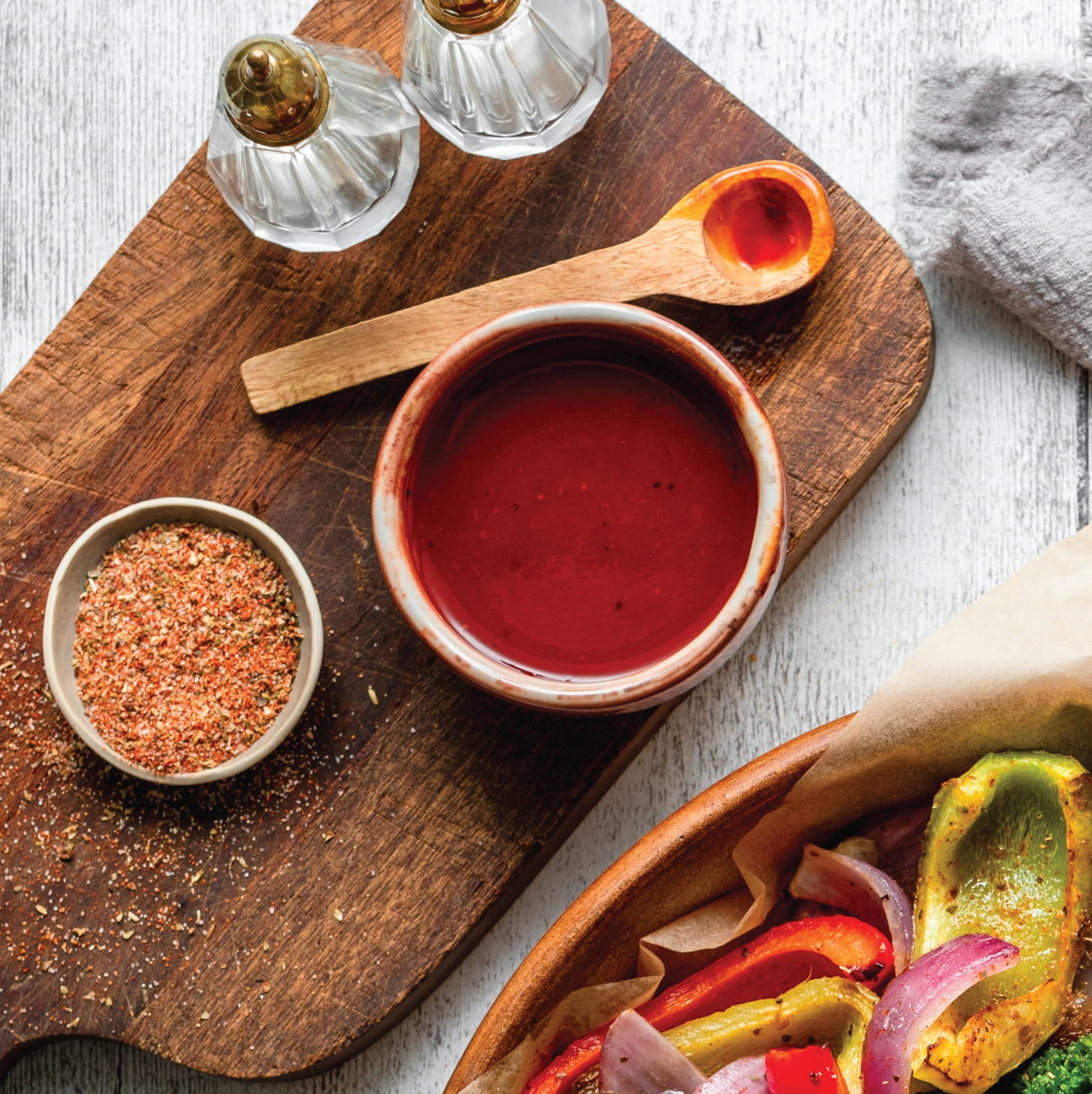 Cajun Grilled is all in the Cajun Spice and the Sauce
The cajun seasoning is the secret to this recipe. Adding the right mix of spices can make or break a dish. We have carefully crafted this cajun grilled blend so that it doesn't have too much kick but has all the right flavour. The key ingredients are paprika, garlic, and oregano. This meal is perfectly seasoned for both balance and kick!

We encourage you to pair this meal with a protein of choice. Grilled chicken, grilled pork, or grilled shrimp are all delicious options. We have included our favourite cajun grilled homemade BBQ sauce to accompany your protein. The BBQ sauce is a mixture of crushed tomatoes, worcestershire, and brown sugar. The mix of the cajun seasoning and sauce is what makes this a great recipe.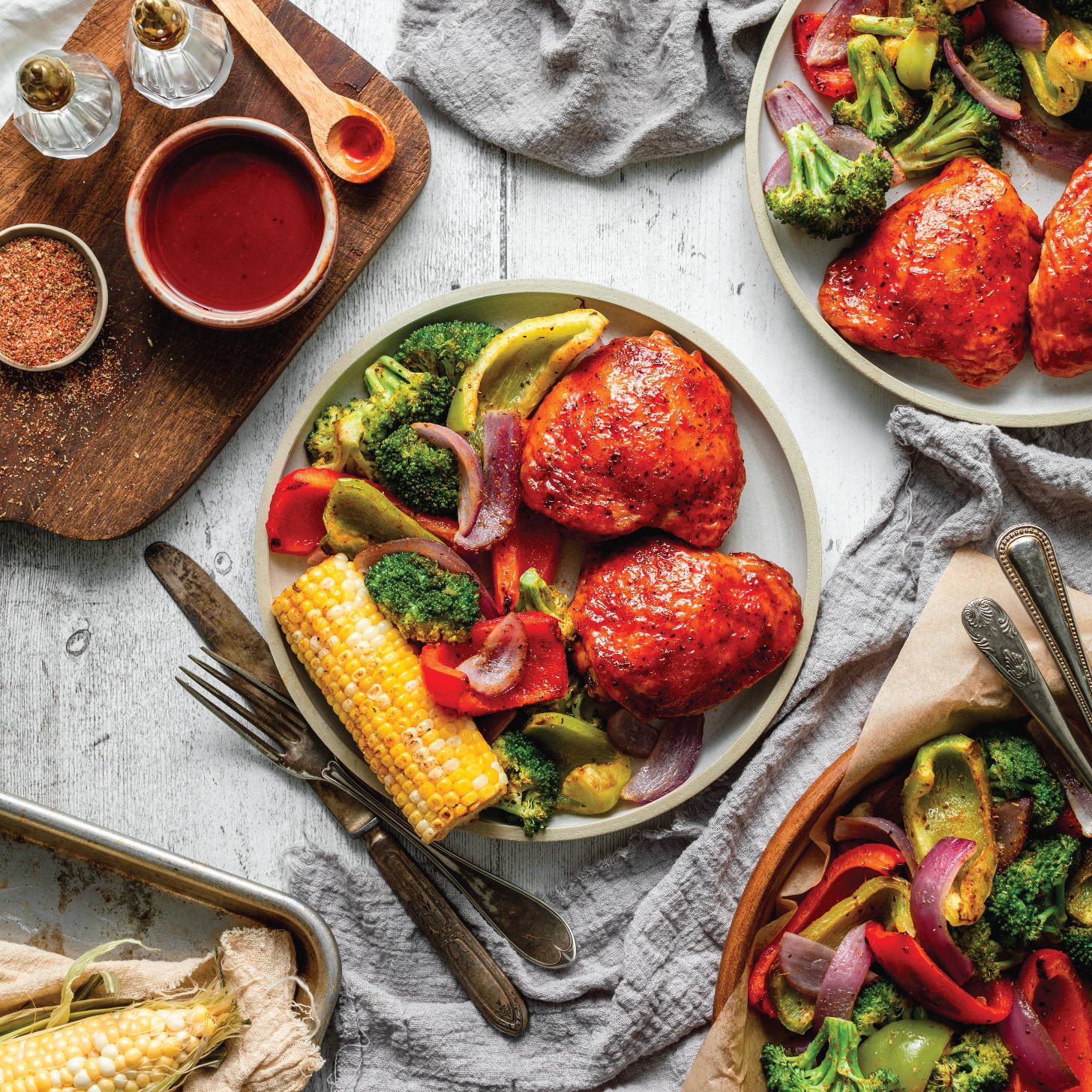 Just like every other summer, this summer is flying by way too fast. The key to getting the most out of those summer nights is to forget about grocery shopping and prepping ingredients. Inspired Go delivers your prepped meals right to your doorstep. They take minutes to throw together and cook, and you still enjoy a home-cooked, nutritious meal.

This simple and versatile cajun grilled recipe is fun and delicious! It will become a staple on your menu and has something for everyone. We can't wait to hear what you think!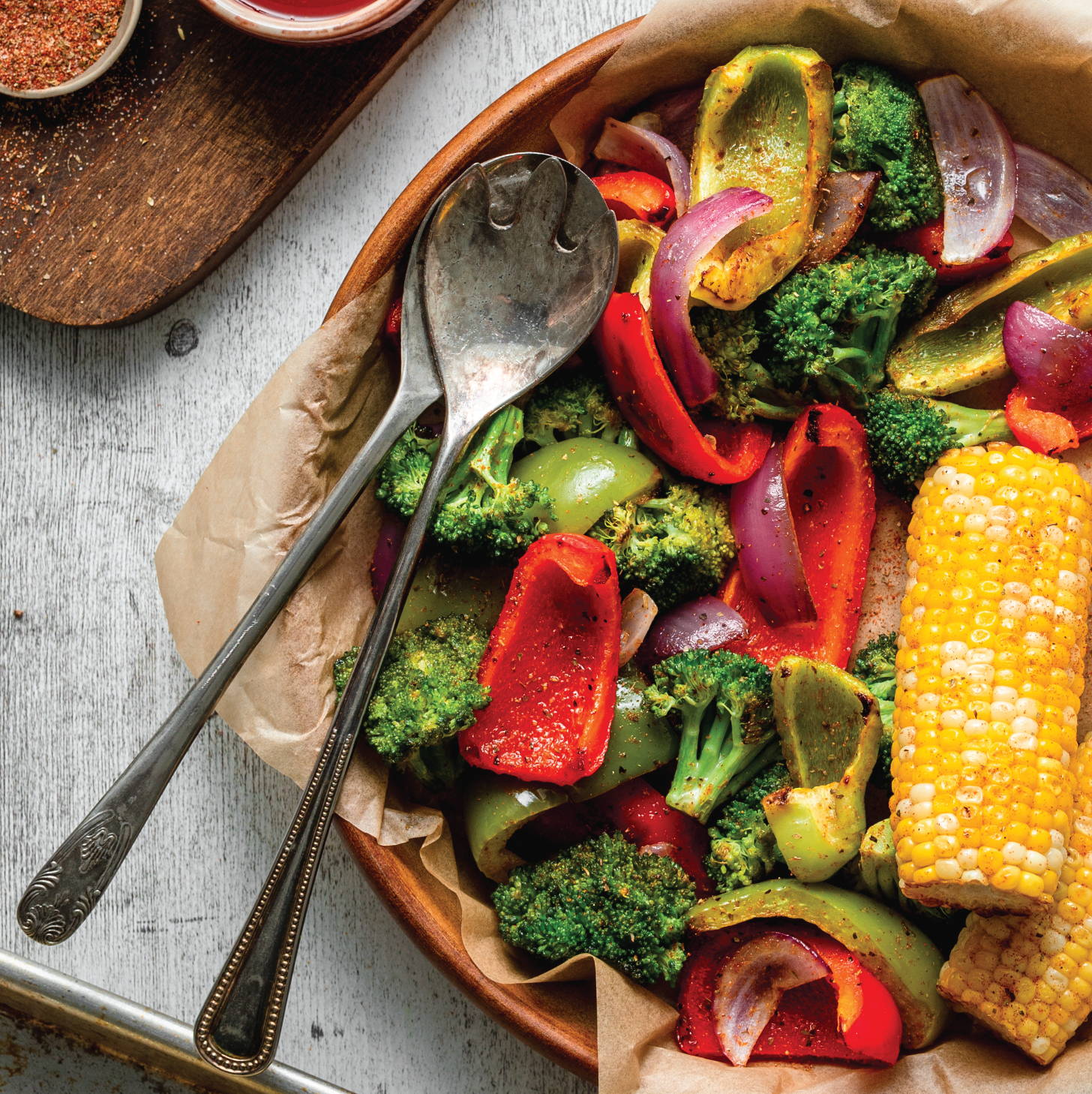 The Nitty Gritty Nutrition Information
This recipe is only 150 calories per serving! Yes, you read that correctly. This recipe features vegetables which are low in calories. It also accentuates the cajun flavour through a spice instead of a sauce. For these reasons, you end up with a filling and nutritious meal that is low in calories!

Broccoli is one of the main ingredients and is chock-full of benefits. It is a nutritional powerhouse packed with vitamins, minerals, fiber, and antioxidants. Coming in at one of the top most important vegetables to consume, we were excited to incorporate it into a meal in a way that doesn't make you shudder at the thought of eating it.

Bell peppers are a top source of vitamin A, vitamin C, and potassium. Along with being packed with gut-healthy ingredients, they also add a satisfying crunch to the dish.

Red onion is full of sulphur compounds that protect the body from ulcers and various cancers. They can also fight bacteria in the urinary tract. In this recipe, we feature thick-cut pieces to mingle with the peppers and broccoli. They offer a satisfying spice and sweetness to this cajun grilled meal.

Corn on the cob is a staple in any cajun dish. Not only is this seasonal vegetable delicious, it is also rich in vitamin C and antioxidants that helps protect your cells from damage and wards off diseases like cancer and heart disease. Corn is also very good for your digestive tract.

Combined together, we present to you a low-calorie meal that is high in fiber. Featuring nutritious vegetables, a tasty cajun seasoning and a homemade BBQ sauce. We encourage you to pair this meal with grilled chicken or grilled shrimp. Simply place the ingredients in a tin pan, foil packet, or a cast iron pan. This cajun grilled recipe is waiting for you. Get cooking!