family sized festive fall salad
380 cal | 5 day fridge life
This salad was crafted to bring out the taste of fall. It features brussels sprouts, apples, candied superfood seeds, and a delicious citrus maple vinaigrette. We added juicy grapes for a burst of sweet flavour and almonds to add that nice nuttiness that goes perfectly with the buttery nature of the aged cheddar cheese and the smoky saltiness of the bacon. It will happily feed 4 to 6 people as a side salad and will go great paired up with other holiday flavours at your festive dinner table.
---
brussels sprouts

lettuce

apples

grapes

almonds
tickler cheese

candied hemp hearts

candied sunflower seeds

candied roasted lentils

bacon bits

homemade maple citrus dressing
ingredient health benefits
BRUSSEL
SPROUTS
Crunchy and cruciferous veggies such as brussel sprouts are amazing for protecting against certain cancers and can help prevent high blood pressure, high cholesterol, heart disease and diabetes
GRAPES
This tasty fruit is great for protecting the immune system, lowers blood pressure, protexcts against heart dsease, lowers cholesterol, protects against diabetes and promotes bone health!
ALMONDS
Almonds are amazing for you - packed with antioxidants, they are also high in vitamin E, which is great for your hair and skin. They can also help with blood sugar control and manage blood pressure. Additionally they are an amazing hunger-buster and make you feel full for longer.
DAIRY SENSITIVE: remove the tickler cheese
GLUTEN FREE
THIS SALAD CONTAINS NUTS
INGREDIENTS: brussels sprouts, lettuce, apples, grapes, almonds, tickler cheese, hemp hearts, sunflower seeds, roasted lentils, cinnamon, chili powder, maple syrup, bacon bits, orange juice, apple cider vinegar, lemon juice, maple syrup, dijon mustard, canola oil, salt CONTAINS: nuts (almonds), milk (tickler cheese), mustard (dressing), sulphites (dressing) MAY CONTAIN: nuts (candied seeds)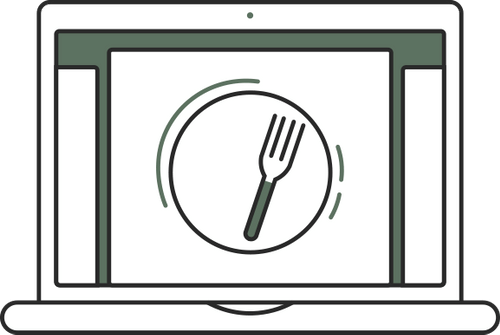 select your meals
Select your favourite fresh meals from our online menu, with no subscription required.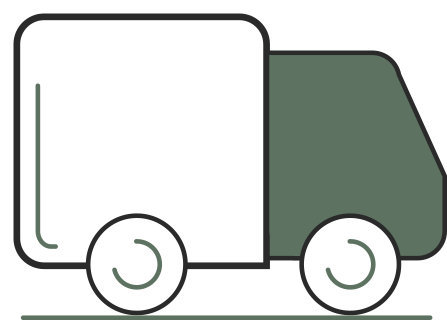 delivered to your door
Delivered on the day of your choice. Get free delivery on orders over $65.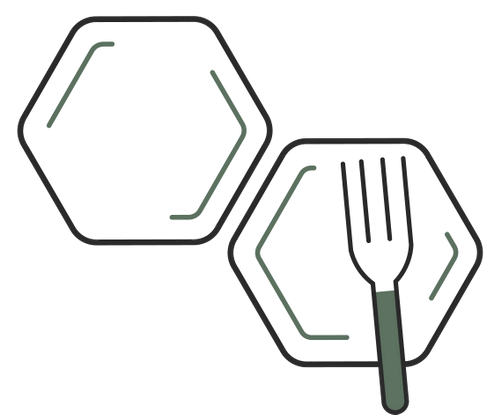 eat + repeat
Enjoy a healthy week with no cooking required and meals stay fresh for up to 7 days.
frequently asked questions
How does it work?
Choose any 4 or more meals to be delivered to your home. When checking out, you can schedule your delivery for the day you would like to receive it. There is no subscription required!
What if I'm not home for delivery?
Not a problem! We deliver in an insulated cooler with ice packs. We also text you when you order arrives!
What is the minimum order?
We require a minimum order of 4 meals (or $40). We offer breakfast options, healthy snacks, dinners, and other add on's that can be added with your meals!
What cities do you deliver to?
We are currently in Calgary, Edmonton, Winnipeg, Vancouver, Kelowna, Regina and Saskatoon! This includes smaller cities surrounding Vancouver, Calgary and Edmonton. We are slowly expanding our service so please request your location!